UNIZULU HOSTS MARITIME LECTURE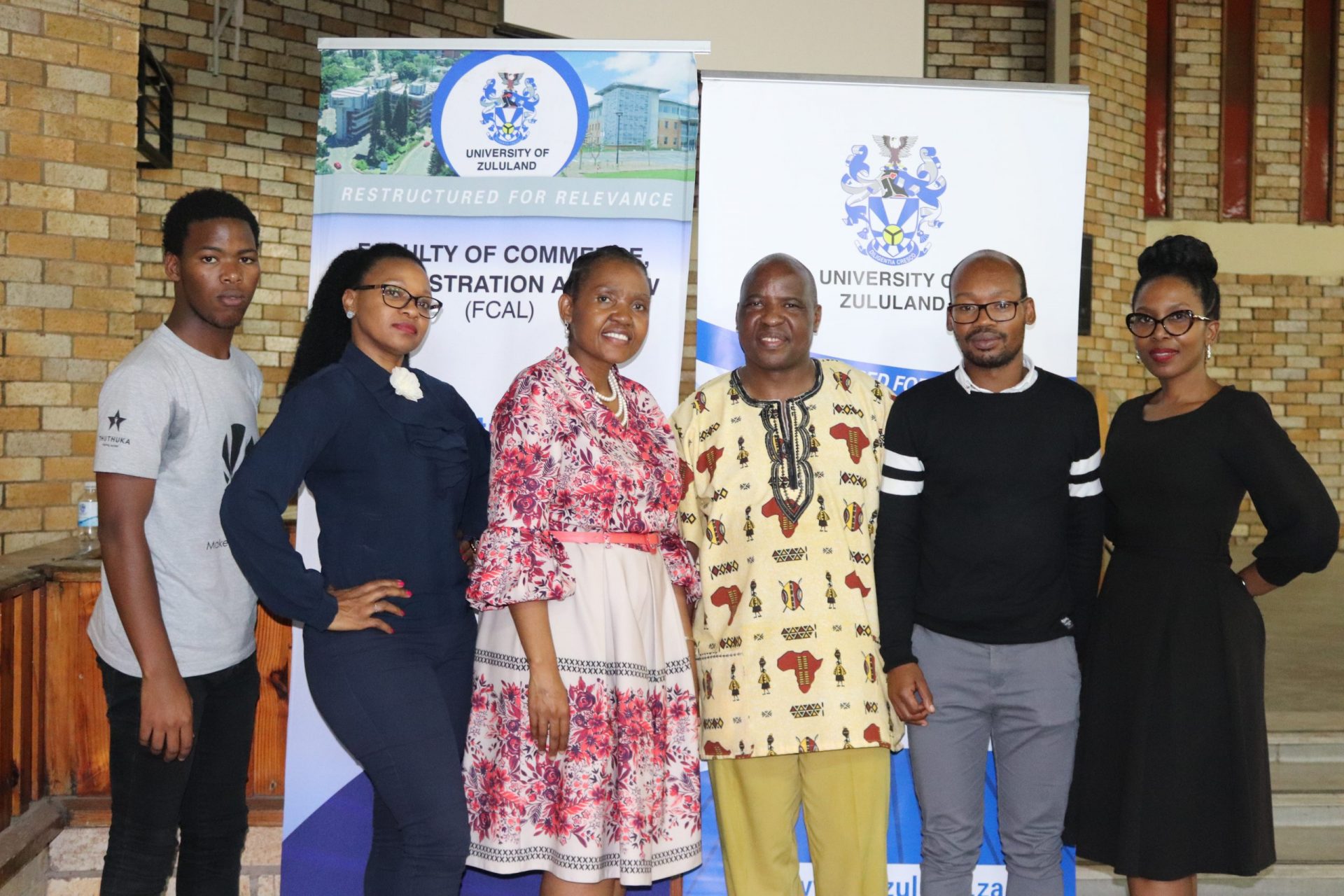 UNIZULU's Department of Accounting and Auditing in partnership with the Moses Kotane Institute recently hosted a Maritime lecture on Entrepreneurship Opportunities in Ocean Economy in KwaDlangezwa campus.
The Moses Kotane Institute is an entity of the KwaZulu-Natal Provincial Government through the Department of Economic Development, Tourism and Environmental Affairs (EDTEA).
Mr Vincent Zulu who is the Manager of Maritime from the Moses Kotane Institute presented the maritime lecture which focused on aquaculture and land based career opportunities in ocean economy that students can capitalise on.
According to Zulu opportunities in ocean economy are vast and greatly under-tapped. He gave a list of examples of businesses that students can start such as boat making or fish farming. These businesses will operate like any other business which needs human resources and marketing departments so that, the business is operational and functional.
The government has realised the potential of growth with this and have introduced a plan called Operation Phakisa which is aimed at streamlining these opportunities to the public who could benefit from this.
To highlight the urgency of delivery the approach was renamed to Operation Phakisa ("Phakisa" meaning "hurry up" in Sesotho). Operation Phakisa is a results-driven approach, involving setting clear plans and targets, on-going monitoring of progress and making these results public.
Operation Phakisa is a plan for taking advantage of the immense potential of the ocean. The oceans have the potential to contribute to over 100 billion rands to the gross domestic product which has the potential to create millions of jobs by 2033.
Zulu urged students to research their ideas properly so that, their proposals don't get easily rejected. He also motivated students to seek funding from organisations such the Department of Trade and Industry and provincial EDTEA to name but few. He reminded students that, the Moses Kotane Institute is there to assist and guide students so they can also realise their dreams in ocean economy.