Unearthing Creative Writing Talent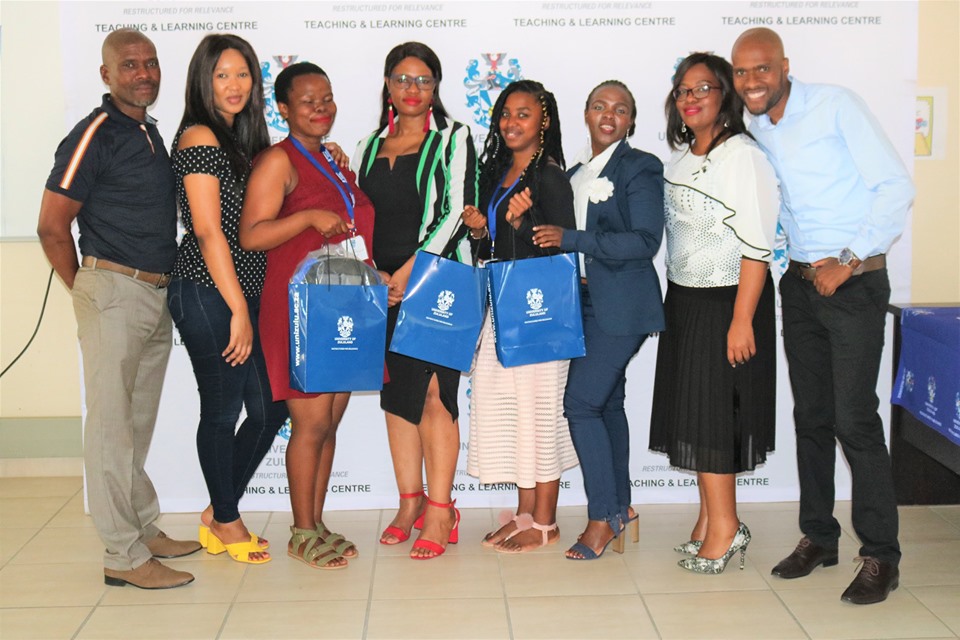 It was a literary showdown at the UNIZULU Writing Centre last week Thursday (17 October 2019) as students from the KwaDlangezwa Campus sought to out-write one another in a quest to be crowned the best creative writer in the institution.
An initiative of the Writing Centre, the Creative Writing Competition was held in part celebration of International Literature Day which aims to highlight the importance of literacy to individuals, communities and societies. More importantly, Writing Centre Facilitator Yolisa Mgobhozi explained that the competition was run with the goal of "encouraging the culture of reading and writing outside of academics". This, she said, is also the ethos of the centre.
Sure enough students came out guns blazing, tackling their favourite of a set list of topical issues chosen by the centre. The subject matters included ubuntu, African cultures, homosexuality and graduation, among others. Putting pen to paper, or finger to keyboard rather, contestants interpreted the topics through vivid and compelling short stories, poems and presentations. They then had to present their work in front of an audience which included a panel of judges.
In their feedback to the contestants, the judges commended the students for their courage to present their work in front of an audience. At the end of the day, only three winners could be selected. The creative writing champion was Londi Ngema, with Simphiwe Mkhwanazi and Gift Nhlenyane taking the first and second runner-up positions.
Ngema told a captivating short story about a heart-breaking situation where a girl who had had strong feelings for her classmate decided to declare her undying love for him only to discover that he was not attracted to females. For her presentation, Mkhwanazi decided to delve into the issue of gender-based violence, looking at how perpetrators normally suffer from mental illnesses such as depression. In her view, the feasible solution for this social issue would be to make rehabilitation services readily available for perpetrators in order to break the vicious cycle of abuse. Nhlenyane took a different route, probing the topic of ubuntu and its role in today's society.
– Naledi Hlefane
Caption
Winners of the Creative Writing Competition (third from left and fourth from right) together with dignitaries during the event.