UNIZULU Student Taking His Life in Strides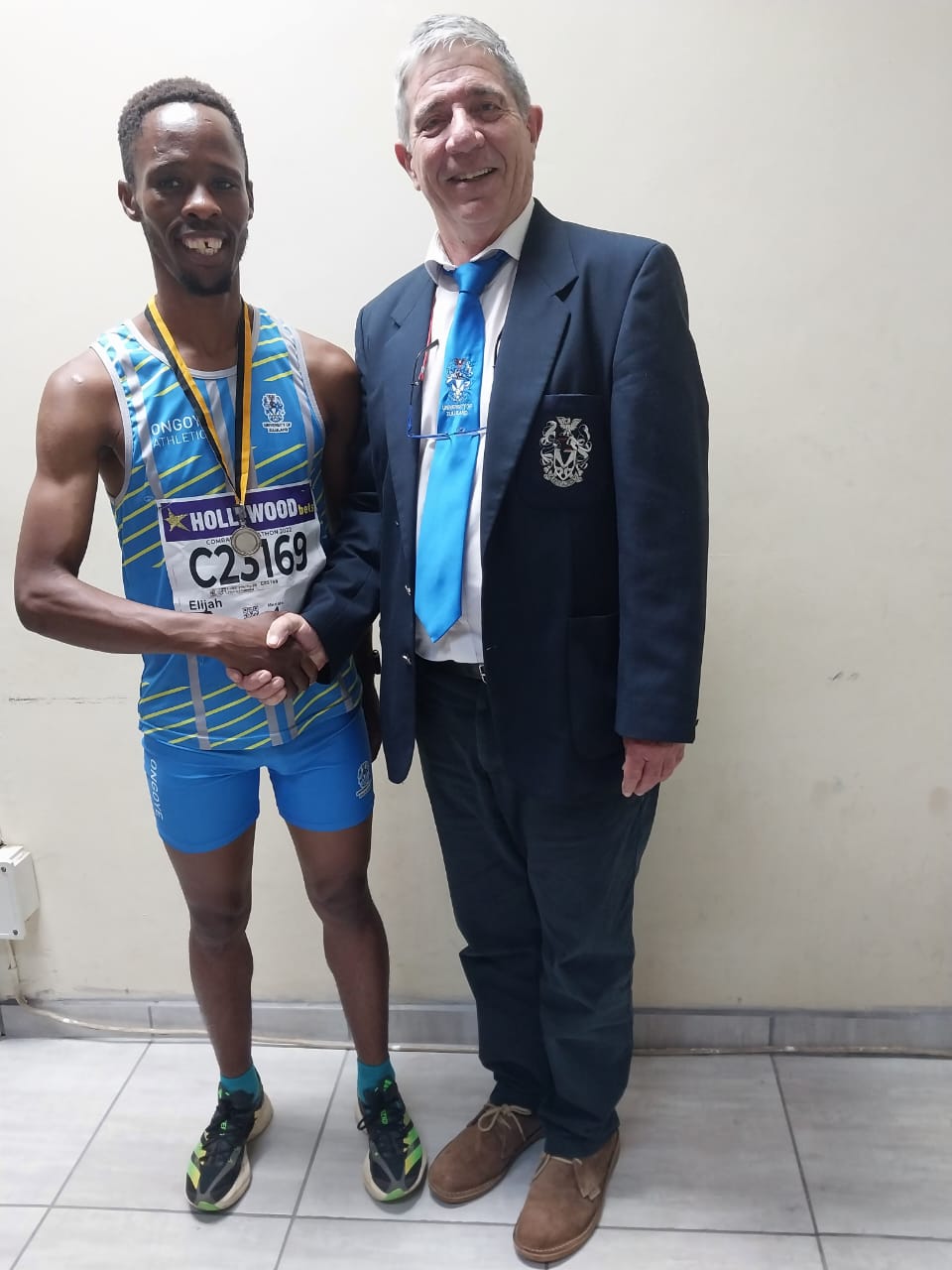 Comrades Marathon made a comeback following a two-year break due to Covid-19. Elijah Mushka Mantshi, a 39-year-old University of Zululand Master of Science(MSC) student in the Department of Biochemistry and Microbiology, joined the 13 213 runners that took part in the 2022 Comrades Marathon. He ran the Comrades and finished in a time of eight hours and fifty-eight minutes.
Mantshi ran his first ultra-Marathon, the two Oceans Marathon in April 2016 and went on to compete in June 2016 in the comrades marathon and finished in just under 9 hours. "I have ran comrades marathon for several years and each year and have progressively improved my time with my best time being 07h58 in 2018. I also ran the virtual run in 2020 and ran under 7 hours," Explained Mantshi.
According to Professor Albertus Basson, the Head of Department in the Department of Biochemistry and Microbiology, one thing that makes this achievement remarkable is the fact that Elijah was diagnosed with multiple drug resistant TB in December 2021. " He is still on TB treatment which influenced his lungs, but this did not stop him to run the Comrades. Mantshi is a teacher by profession and decided to come back to university to fulfil his dreams to study further. At the end of October, He handed in his dissertation for his MSc and intend to pursue his PhD in 2023. Financially he is backed by his supervisors Professor Albert Basson and Professor Mathew Mthembu who is a lecturer in the Department of Biochemistry and Microbiology. He also ran lately the USASA cross country in Nort-West representing UNIZULU where he met the Comrades winner that is a security guard at Northwest University, Tete Dijana." Basson Said.
When asked what he enjoys the most about running Mantshi responded by saying, "Overcoming any obstacles was my aim and to run and finish comrades despite all the challenges was me testing my limits. I am glad that I ran and finished the race in just under 9 hours at age 39 with all the challenges I faced." Said Mantshi.
His daily workouts help him improve his mental health and keep him motivated.