UNIZULU Life Coaching Workshop for First Year Students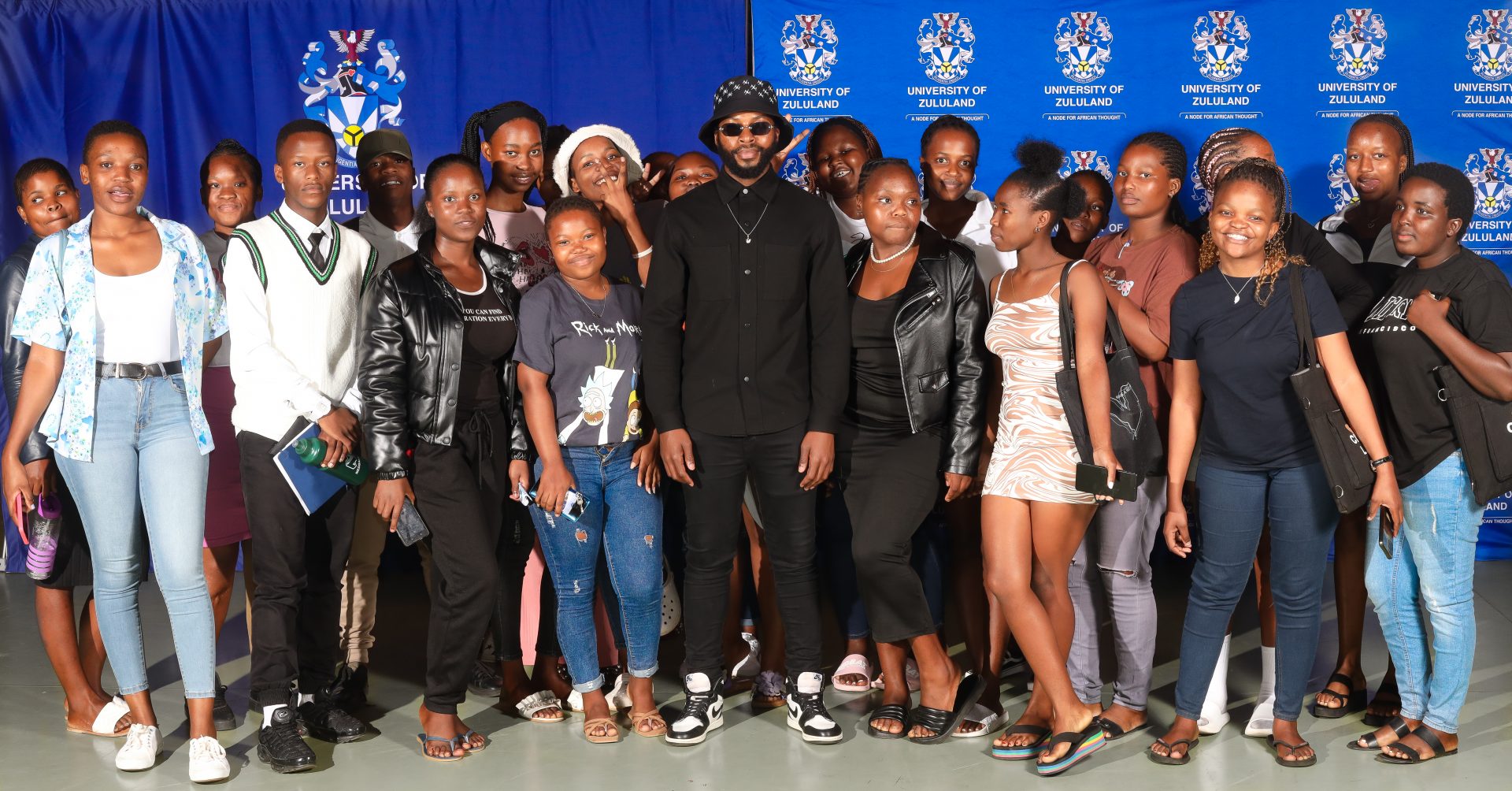 The teaching and learning center (TLC) hosted an educational and inspiring workshop for first year students, at the iconic King Bhekuzulu Hall, KwaDlangezwa campus. The aim of the workshop was to alert first year students to various challenges students may encounter during their academic journey. Life couching focused on topics that encourage self-reliance and achievement in various dimensions of health and wellness.
The student academic support coordinator, Lindokuhle Mkize conveyed his gratitude to the students for their attendance. Professor Siwela Mabusela, TLC director, welcomed all attendees and described UNIZULU as a university of peace and love. The financial advisor, Miss Zuma from Nedbank, Mr. Zondi, Dr Delarise Mulqueeny, senior lecturer in the Department of social work.
The guests' speakers for the day were Nkosinathi 'Nay Maps' Maphalala who is a South African actor, model, singer, and entrepreneur. To most people, he is known for his portrayal of Mxolisi Mdletshe on the South African hit television series Uzalo. He has also had prominent roles in The Queen and Isibaya. Together with was Hope Mbhele, a popular South African actor. She has been making headlines for her remarkable role as Busisiwe, aka Mabusi, in the show Umkhokha, which airs on Mzansi Magic every Sunday at 8 pm.
Co-presenting the program for the day was Mbhele together with Maphalala. Maps emphasized the importance of knowing why you are at the university.
"Be confident within yourself, focus and always remember what you came for," said Maps.
Zuma gave financial literacy tips and stressed planning not only for here and now but for the future "Set financial goals and rules for yourself. Be intentional and specified to be rich." Emphasized Zuma.
Zondi instructed students about the danger of alcohol and the diseases it causes to a person's life. Taught that poor decision-making leads to a significant impact on individuals' lives. Many students must teach themselves self-discipline to make it out of their varsity life. "There is one resolution, if you take a life to your creator. Your creator will be able to transform you, Change dreadful things to good things. Jesus Christ is today, tomorrow, and forever."
Dr Mulqueeny shared lessons regarding unwanted pregnancies. trauma experienced from the Gender -based violence. Urged students to think about consequences they will face when engaging in sexual intercourse.
"You not alone so reach out and touch someone's life in a positive way . Be in KZN or South Africa be leaders wherever you are," Concluded Dr Mulqueeny..