UNIZULU hosts a memorial lecture of BW Vilakazi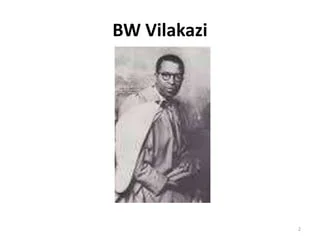 The Faculty of Humanities and Social Science at the university of Zululand recently hosted Dr Benedict Wallet Bhambatha Vilakazi's Memorial lecture. Organized by the Department of African Languages and Culture.
The theme of the event was Commemorating Dr BW Vilakazi during the International Decade of Indigenous Languages (2022-2032). This occasion took place at the Bon Hotel Empangeni. This was a fitting tribute to Vilakazi, the memorial lecture also dignitaries from the Provincial government, group members, as well representatives from the other universities.
The purpose of the day was delivered by Dr NMAR Nzuza from the Department of African Languages and Culture. In his welcome speech, he thanked all the attendees for gracing the event with their presence. The lecture aimed to remember and honour the life and times of BW Vilakazi. He also stressed that he hopes each person will take a leaf out of Vilakazi's life "Today we are commemorating the life; of BW Vilakazi. Benedict Wallet Vilakazi is the best known of all Zulu poets. He was the first Zulu to publish an anthology of poems in book form. His poems are found in two volumes: lnkondlo kaZulu (abbreviated Ink.) first published in 1935, and Amal' ezulu (Arna.) first published in 1944. These books contain a total of forty-one poems. Vilakazi's poems are read widely among the Zulus." Explained Dr Nzuza
Vilakazi was popularly known as Bhambatha. He was given the pet's name of 'Bhambatha' because 1906 is the year when a man called Bhambatha led an unsuccessful rebellion against the Poll Tax Law. It has been seventy-five years since the passing of Vilakazi. The lecture was planned by the Department of African Languages and Culture honour of his memory.
The keynote speaker was Dr Nakanjani Goodenough Sibiya, who is a UNIZULU alumni. All his qualifications from a junior degree up to Doctrate.He has also a former employee of the university, he was a lecturer in the Department of African Languages. Dr Sibiya is one of the most prolific isiZulu authors. He has penned, co-authored, and edited no less than fifty literary works during a writing career that spans over three decades. The title of his talk was "what can we learn from BW Vilakazi after 75 years. of his passing.
The lecture was conducted in IsiZulu and it was broadcast live on UNIZULU Facebook page.
All speakers thanked the Vilakazi family for allowing the University to inaugurate the memorial lecture.