UNIZULU faculties officially open doors for the 2020 academic year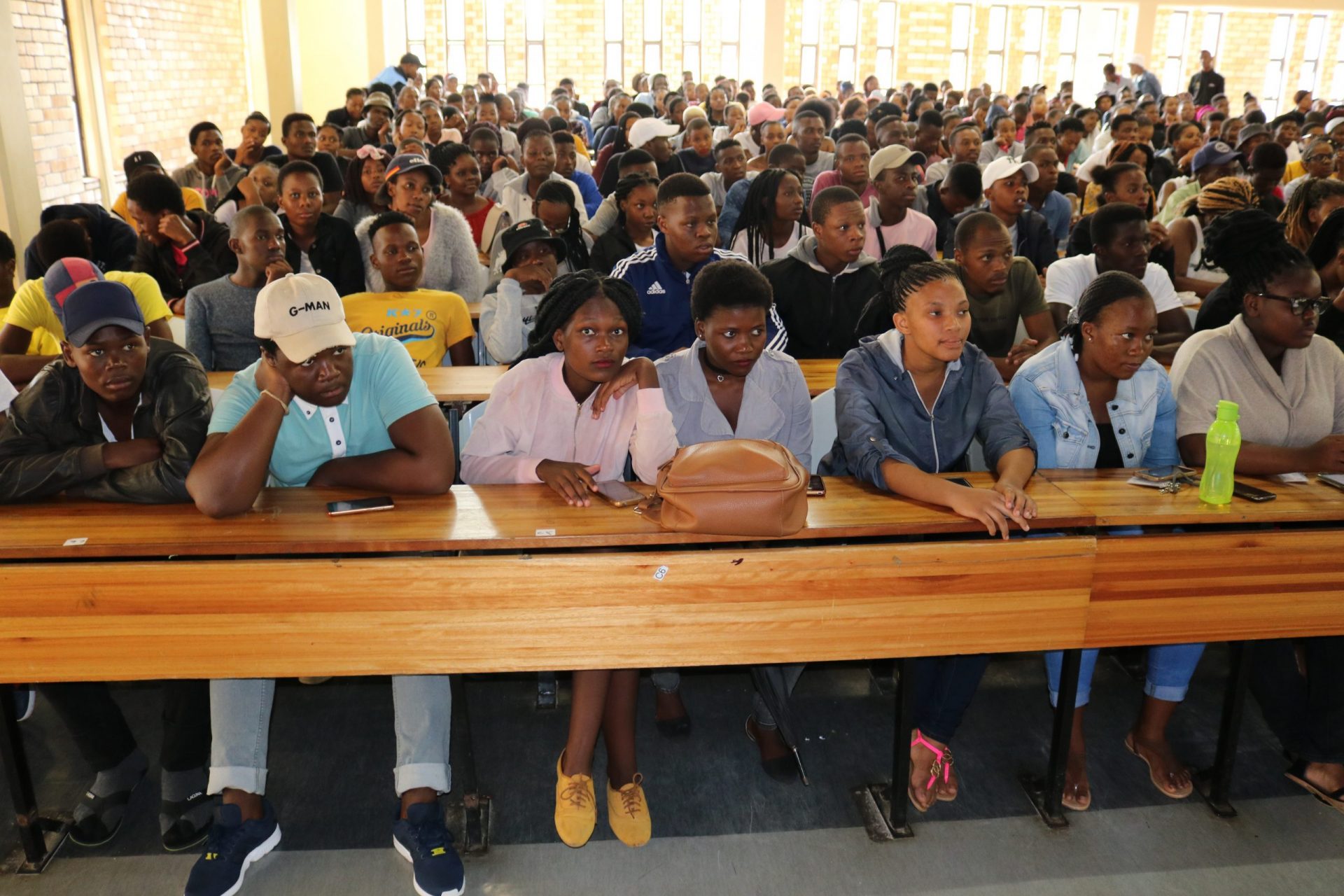 "You've got to get up every morning with determination if you're going to go to bed with satisfaction. "…
This quote by George Lorimer was noteworthy during the official opening of The University of Zululand (UNIZULU) for the 2020 academic year. These events proceeded smoothly parallel in King Bhekuzulu hall and Walter Gcabashe chapel, since they were run per faculty. The First Time Entering Students (FTENS) were welcomed and congratulated by the Deans from the various faculties and were acknowledged for making UNIZULU their university of choice.
The ceremonies were strategically packed with expressive programmes that looked at the lives of the students at the tertiary level and the speeches were cultivating and moving for the new comers to be able to adjust and acclimatise themselves to the new surroundings.
A total of about 3 800 first-year students were registered from all four faculties. In her welcome speech the Vice-Chancellor, Professor Xoliswa Mtose urged all the first-year students to use the opportunity and the privilege of being a student at the University of Zululand to their advantage in the same way as the UNIZULU alumnus, the likes of Higher Education Minister; Dr Blade Nzimande, Chief Justice; Mogoeng Mogoeng as well as Deputy Chief Justice; Raymond Zondo who is also a Chancellor for this institution. "We at UNIZULU build and develop great leaders, leaders equipped with skills, knowledge, and attitude to make a difference. Let the university be a Launchpad for your bright future. I wish you a wonderful stay at the University of Zululand. "said Prof Mtose.
The Head of Departments as well as the various student governance structures were introduced to the students.
Mr Leo Sibiya a lecturer in the Public Administration Department encouraged and motivated students by telling them that that education is the pathway to change. "Historically, UNIZULU has welcomed many who were the first in their families to attend a university – let me tell you that in just four years you can change your life, and the lives of your family members and the community at large," he said.
Faculty of Arts Student Council, Thuthukani Dobe welcomed the FTENS and made it clear that their role as the council is to link the students with the management of the faculty and address the issues on their behalf not to fight the management.
Overall the FTENS left the event glowing with joy and with a sense of inspiration having been in such a distinguished company in such a glowing environment.
Precious Shamase and  Nhlakanipho Fortune KaNxumalo