Dissecting Africanisation of the Curriculum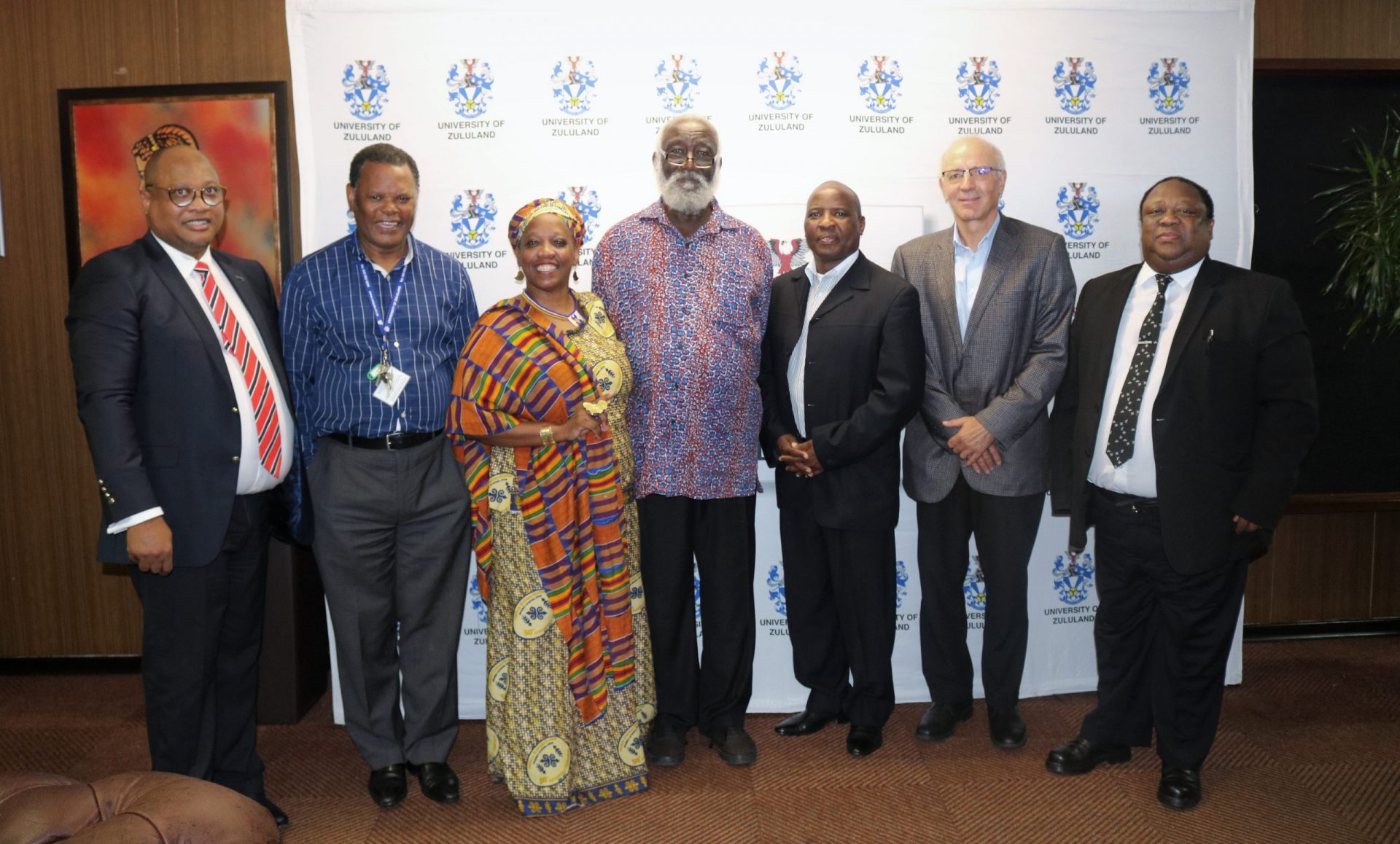 On Wednesday, 2 October 2019 the Transformation Office at the University of Zululand (UNIZULU) held a stimulating symposium where the topical issue of the Africanisation of the curriculum was discussed.
Held at the Council Chambers in the KwaDlangezwa Campus, the symposium was aimed at providing a forum for the UNIZULU community to engage in a dialogue and discussions on how the curriculum can be transformed to ensure that it adapts to African realities and is conversant with other pyramids of knowledge.
The symposium was officially opened by Professor (Prof) M Kgaphola, Executive Director of the Richards Bay Campus, who extended a warm welcome to all the attendees.
Nhlanhla Cele, Executive Director: Institutional Planning, emphasised that the issue of transformation was not a "cosmetic project" but rather an intellectual one. It was for this reason then that the Faculty of Arts was a home for this intellectual engagement in partnership with the Transformation Office.
In her argument on how Africanisation can bring about gender balance in the curriculum, Dr Ya Ashantewa K Archer-Ngidi, Director for Afrikology who was invited as a guest speaker, argued that Africanisation of the curriculum should be approached as a collective project. She went on to say that higher education was often celebrated as an engine for development in Africa.
"We need to look at how we are encouraging this gender debate in universities and put it in a form of "womocentrisim", which puts women at the centre of any discourse and not above or below," said Dr Archer-Ngidi. In her opinion, for Africanisation to become real, social justice should be evident in our university communities. Research should support the Africanisation of the material.
Professor Kwa Prah, an Emeritus Professor of the University of Western Cape was the second guest speaker of the day. Weighing in on theme of the event, he said: "Curriculum is informed by education which is informed by socialisation which is informed by culture. At the heart of everything, language is very central because (it) is where my history is and it is here I can express myself more." He added that languages are closely tied to cultures and the understanding of the world, and could ease the teaching and learning process as well as enhance comprehension levels. Prof Prah also touched on the challenge of abyssal thinking creating context on our own terms.
The symposium was attended by representatives from all four faculties as well as support staff members who discussed and shared their views in a question and answer session that took place during the course of the day's proceedings. Participants engaged very well on the subject. The general consensus was that the university now needs to explore how the discussions can be implemented.
Participants agreed on strategies to monitor future discussions on the subject and cascade the discussions in order to agree on practical strategies of implementation.
Caption
From Left: Nhlanhla Cele, Executive Director: Institutional Planning; Prof Sipho Seepe, Deputy Vice-Chancellor: Institutional Support; Dr Ya Ashantewa K.Archer- Ngidi, Director for Afrikology; Prof Kwesi Kwa Prah, an Emeritus Professor of the University of Western Cape; Prof Mashupye Ratale Kgaphola, Executive Director: Richards Bay Campus; Professor Gideon De Wet, Deputy Vice-Chancellor: Research and Innovation; Professor Mahlomaholo Mahlomaholo, Deputy Vice-Chancellor: Teaching and Learning.