Freshers to start 2019 with Vigour!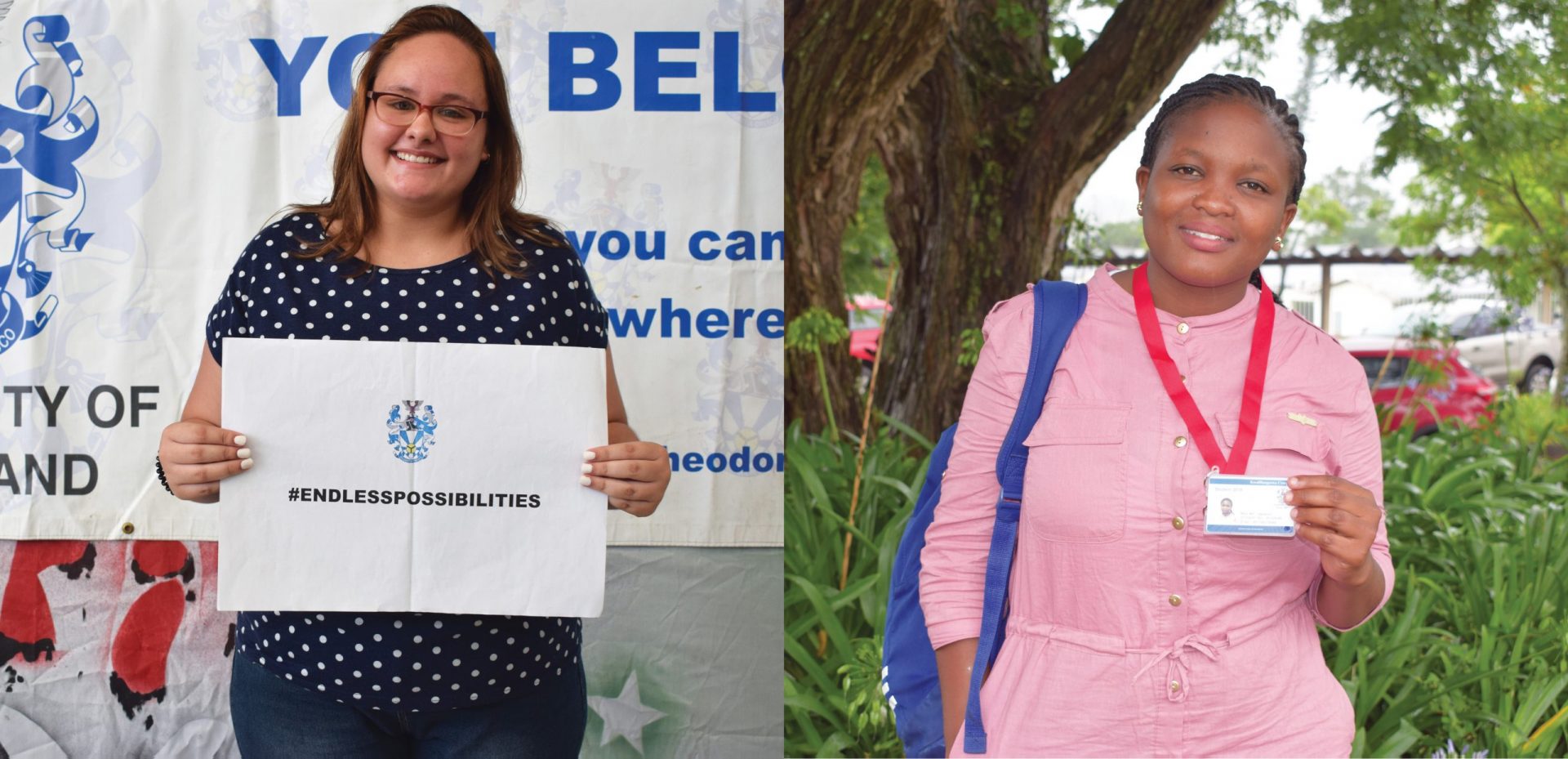 Registering for the first time at a university can be a very nerve-wrecking and stressful experience but for the first-year students who registered at the Richards Bay and KwaDlangezwa campuses today (Thursday, 17 January), it was simply a breeze.
Former Richards Bay High School pupil Leamor Brett made sure she came prepared with all the required documents and the right attitude. "There's a specific motto that I live by which is 'Do not be afraid to fall because through that experience you will succeed in all that you do'. I've been preparing to study towards a qualification in Hospitality Management by selecting Hospitality and Tourism subjects in High School. I feel I am ready for what the future has to offer," said a confident Brett.
After her studies Brett plans to work on cruise ships as a pastry chef, travel the world, meet new people and improve her culinary skills by working in an unconventional kitchen space. Her ultimate dream is to work in Cape Town because she believes that's where her culinary skills can truly evolve.
Just like Brett, first-year Bachelor of Education student Mbali Ngwenya was sure of her career choice from high school. Ngwenya's goal is to become a teacher and aid future South Africans in the pursuit of their dreams.
"I chose to focus on the Foundation phase of education because I want to influence young people to aspire for greatness like my teachers did for me," said Ngwenya.
Ngwenya wants to motivate her peers to also pursue their dreams regardless of the obstacles so that they can build a better tomorrow for themselves and their families. She urges prospective students to work hard to get the required points and to apply early in order to pursue the degree they are truly passionate about.
– Hlumelo Nyikana
Caption
Proud UNIZULU students Leamor Brett and Mbali Ngwenya.