Future Media Experts Eager for Academic Year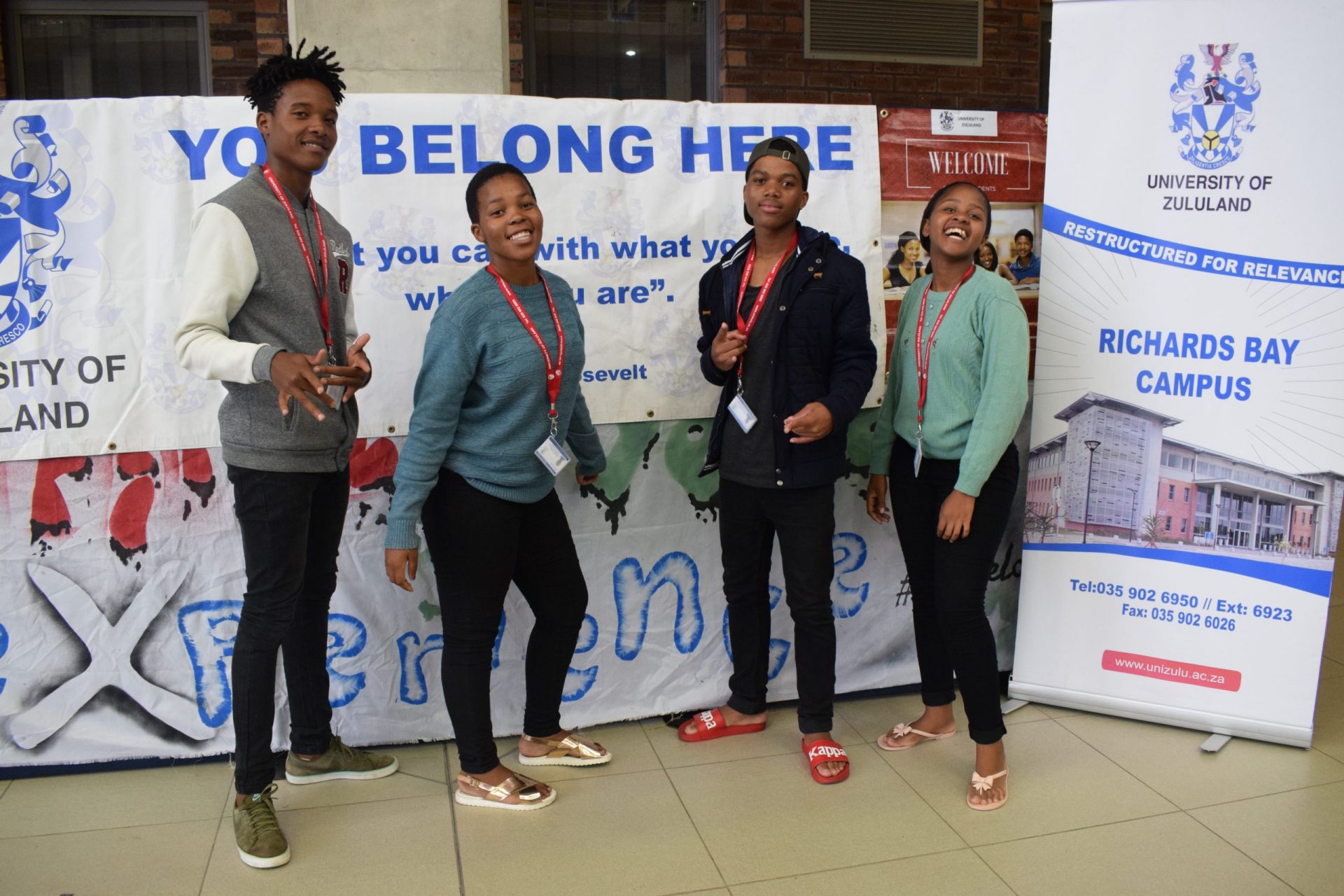 On Wednesday, 16 January 2019, the Richards Bay Campus welcomed a new class of media and public relations enthusiasts who had come to register for diplomas in Public Relations and Media Studies.
Not even the dull and gloomy weather could deter the eager first-time entering students from coming in numbers to register for their dream courses. The excitement was written all over their faces at the prospect of an informative academic year ahead.
"I am so thrilled that I am now a registered UNIZULU student. All my life I have dreamt of studying at University of Zululand. I know so many successful people who have studied at this university that is why I also wanted to be one of them. This for me is a dream come true," said Nkazimulo Zulu (19) who hails from Port Shepstone and has registered for a Media Studies diploma.
For first-year Public Relations student Siyabonga Morosi, today's registration experience was "very smooth". He said he was grateful to the peer helpers for easing the process of registering from start to finish."
Nonsindiso Rachel Dickens, a first-year student said she felt fortunate to have secured a spot at UNIZULU considering the scores of matriculants around the country who face the possibility of taking an involuntary gap year due to either unavailable study spaces at institutions of higher education or failing to meet the entry requirements. She urged the matric class of 2019 to ensure that it applies for university this year instead of seeking admission in higher education institutions next year.
– Precious Shamase
Caption
First-year students enrolled for courses in the Richards Bay Campus are excited to be part of the UNIZULU community and ready to hit the ball rolling.