DISTRIBUTION OF LAPTOPS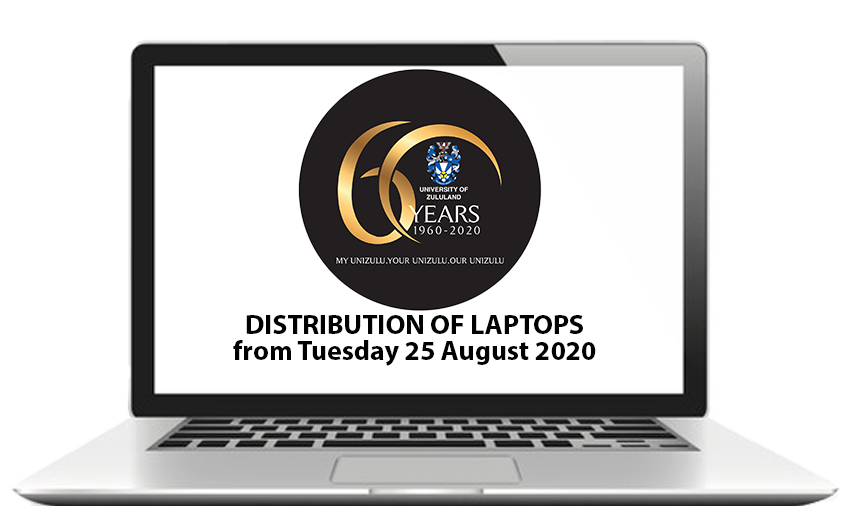 Dear Student
The University has received the first delivery of laptops, which will be distributed to students from Tuesday 25 August 2020.
Students who opt into the laptop scheme will have to complete a form to confirm that they agree to the fact that the cost of the laptop will be charged to their student account. To enable remote teaching and learning during the COVID-19 pandemic, this scheme is available to all 2020 National Student Financial Aid Scheme (NSFAS) funded students and also to all other non-NSFAS students. However, the technicalities in paying for the laptop will differ depending whether you are a 2020 NSFAS funded student or not. The cost of each laptop will be R5 950, and is inclusive of a pre-loaded Microsoft Office 365 package as well as a three-year warranty from the manufacturer. The serial number of the laptop will be recorded on the agreement form and the laptops are equipped with tracking devices for enhanced security.
NSFAS has published guidelines on the process for the distribution of laptops to students that it is funding. The NSFAS funding policy makes provision for NSFAS funded students studying at Universities to receive a learning material allowance annually, which covers the cost of the necessary learning material (books or a learning device). Should a student not have used this allowance to purchase a learning device already, NSFAS will assist such students requiring learning devices immediately by advancing next year's learning material/device allowance to be used this year by the students who opt for the current laptop scheme.
The cost of the laptop device will be charged to the student's learning material allowance for 2021. This means that the student will not be receiving the 2021 learning material/device allowance in cash should the student elect to receive a device now. The student will sign a NSFAS acknowledgment of debt form to give consent to this. For students funded by any funder other than NSFAS, the University will apply the same principle. This means that if the funder provides for a learning material allowance, this allowance for 2021 will be applied to cover the cost of the laptop. For non-funded students, the cost of the laptop will be for their own account.
Students who will exit the higher education system at the end of the 2020 academic year must return the device in a good condition or purchase the device from the University. Failure to comply will result in the student's fee account having an outstanding balance equal to the cost of the laptop. This includes students that will graduate, students that may exit because of academic progression or N+ rule violations, or students that may opt not to come back in 2021.
Students requiring laptops should please complete the attached form and send it to Finance, Mrs S. Sibiya (DubeS@unizulu.ac.za).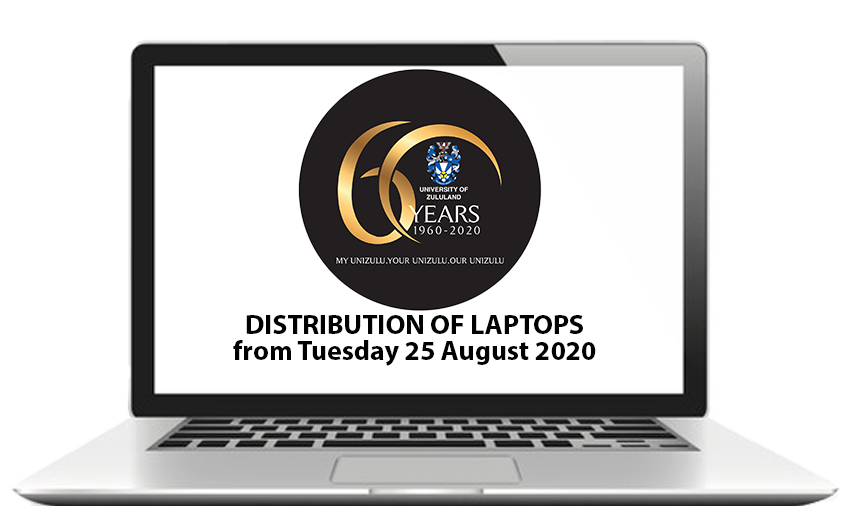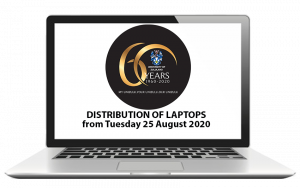 Thank you and keep safe.
21 August 2020