Arts Faculty Savours the Sweet Taste of Victory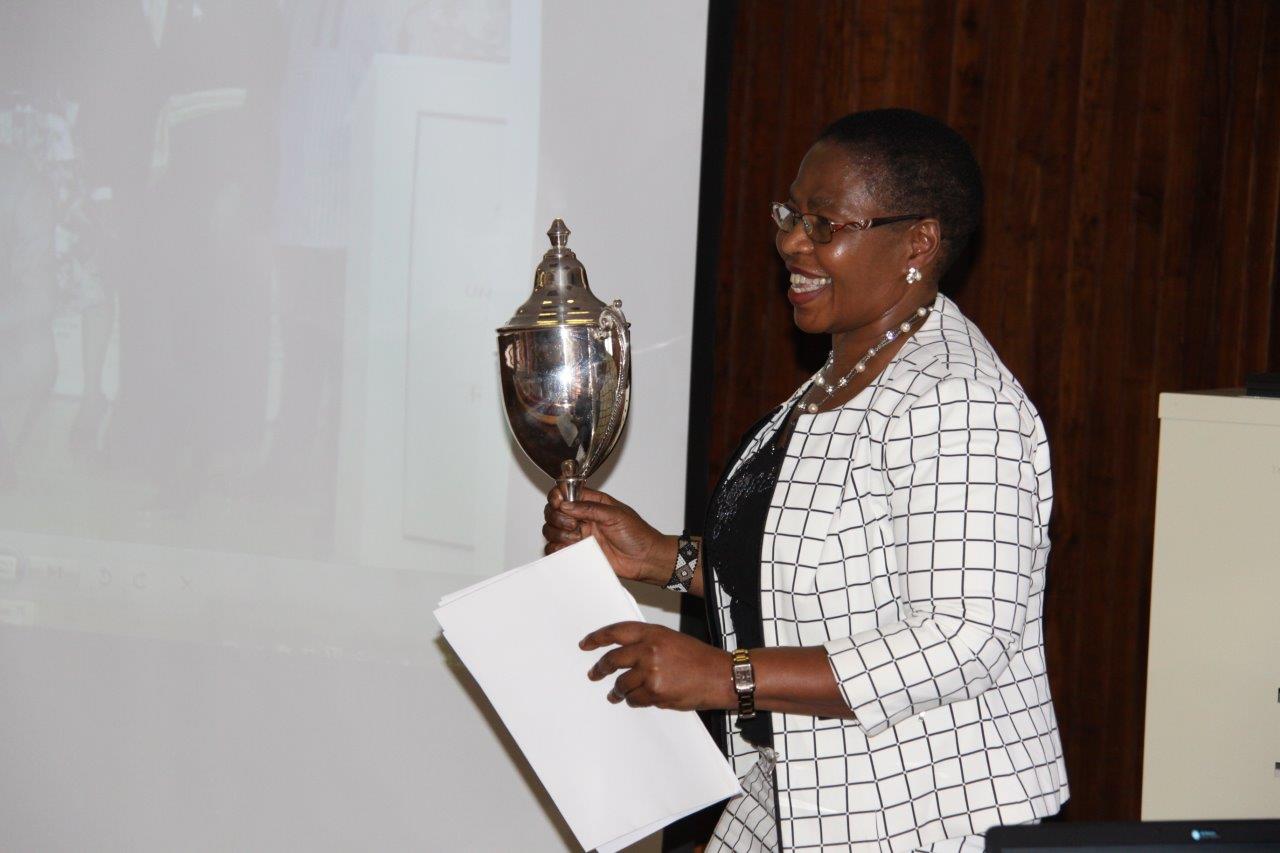 The Faculty of Arts at the University of Zululand recently held an awards ceremony where it celebrated the achievements of its staff members, several of whom were honoured at the recent UNIZULU Research Awards.
The Department of Political and International Studies, which falls under the Faculty, received first prize for the Research Department of the Year award; a huge accomplishment for both the Department and Faculty.
The Faculty's awards event was hosted by the Faculty Dean, Professor Gregory Kamwendo, and Deputy Dean, Professor Thandi Nzama.
Congratulating and thanking the Faculty's awardees, Prof Kamwendo said, "This afternoon is a joyous afternoon for us. It's an afternoon where we gather as a family. I was humbled when the Faculty of Arts scooped so many awards. I congratulate all those who won for putting the Faculty on the map. Your achievements in various categories make us all proud. At the rate that we are going, I can assure you that this is a shining Faculty. This event reminds us that it is through discovery and the impact of our research that we improve the quality of our education, and in so doing, advance the Faculty of Arts and the University of Zululand," said Prof Kamwendo.
He however noted that even though the University has been growing in terms of research, it needs to continue pushing for research improvement among its academics, collaborate more with local and international universities and ensure that the development of the University does not leave behind the imperatives of transformation.
In his closing remarks, Prof Kamwendo also congratulated two members of staff who have published books. Professor Catherine Addison, a Full Professor in the Department of English, and Khenani Makhoba, a Lecturer in the Department of African Languages and Culture, published books in the fourth quarter of the year. These academics were the first authors to publish books in their chosen genres. Prof Addison's book covers the theory of verse (poetry) novels and discusses and analyses the chronological historical aspects of this genre while Makhoba's book studies the genre of jokes.
– Precious Shamase
Pictured: Professor Thandi Nzama, the Deputy Dean in the Arts Faculty, with the trophy for the Research Department of the Year award which was scooped by the Faculty's Department of Political and International Studies during the recent UNIZULU Research Awards.