UNIZULU Celebrates Hard Work of its Tutors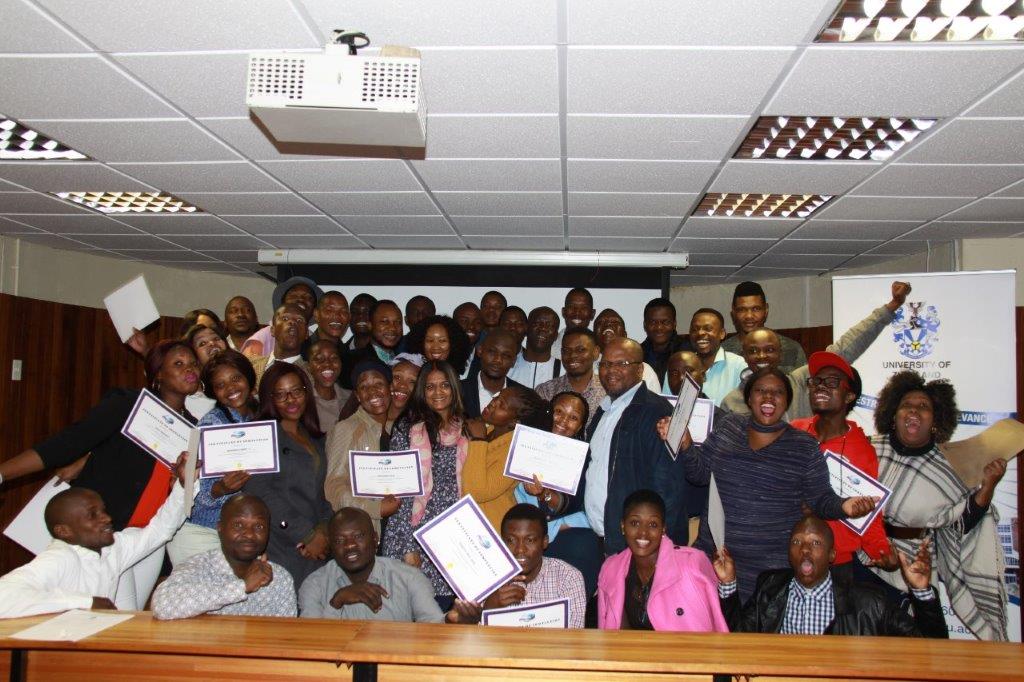 The period that marks the ending of the year always seems to be a perfect opportunity to look back and appreciate those who have worked hard and done well in whichever sphere of their involvement.
With this in mind, tutors at the University were honoured this week for their hard work, commitment and dedication displayed throughout the year during an awards ceremony where they received certificates of appreciation. The event was hosted by the University's Teaching and Learning Centre.
According to Jeffery Mkhize, Teaching and Learning Centre Co-ordinator, over 300 tutors had registered to be part of the Tutorial Support Programme that aims to assist students in improving their academic marks. However, only 90 tutors managed to successfully complete the tutorial training course.
He explained the significance role tutors play in teaching and learning. "The role of a tutor is extremely significant in universities. They play an important role in assisting and supplementing in teaching and learning. The institution is doing all it can in providing one on one tutorial support to student because our classes are very large. Most of the time, tutors are not recognised for their good work. So, as the Teaching and Learning Centre, we recognise their contribution because they are providing a supporting service to students which is quiet important in assisting, particularly first year students, to do better in their studies. They (tutors) also help in reducing the drop-outs rate. They are contributing to high pass rates that every university would like to achieve," said Mkhize.
Certificate recipient, Nelisiwe Manukuza, acknowledged the Centre and University for giving her the chance of becoming a tutor, saying this opportunity also enhanced her self-esteem. "We feel honoured that the university is honouring our work. Being a tutor is not easy. It requires hardwork because you have to do preparations before every tutorial class and it was extremely hard for me because I was also studying my Honours degree. Nonetheless, at the end it was worth it because I am now good with time-management," she said.
Another recipient, Lindokuhle Ndwandwe, encouraged universities to continue recognising their tutors. "I encourage universities to award certificates to tutors because these certificates make the tutorial programmes add more value to the teaching and learning process," said Ndwandwe.
Pictured: UNIZULU tutors expressing delight after receiving their certificates of appreciation.