UNIZULU Thrashes DUT at home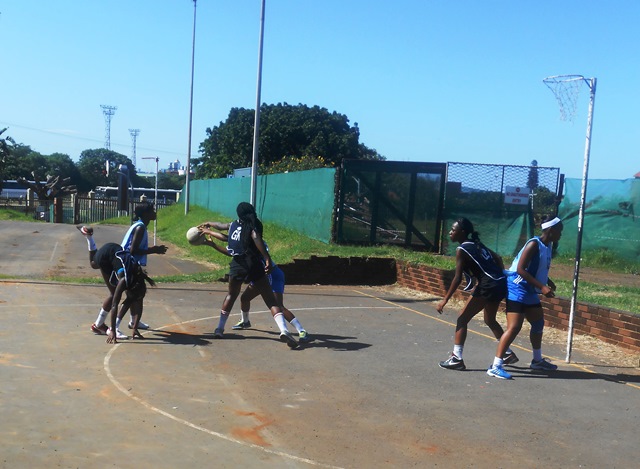 The University of Zululand (UNIZULU) netball team humiliated the Durban University of Technology (DUT) team on their home ground on Saturday.
UNIZULU beat DUT 31-12 in the first game of the KZN Netball Varsity League.
Both teams demonstrated no sense of urgency but the visitors were the better side from the first quarter whilst the home side was all over the place panicking and giving away their balls.
The DUT attackers made a mistake of having poor passes and long passes that were easily intercepted by the UNIZULU defenders. By the end of the first quarter, UNIZULU was leading with six goals to two.
UNIZULU's goal attacker, Olwethu Chiya was destroying the DUT's struggling defense. Olwethu did not miss any ball under the pole, which frustrated the defenders more. UNIZULU dominated the second quarter by making use of every turn over the ball and took advantage of the DUT's frustrations as they were carelessly throwing the ball around.
The DUT attackers were outplayed, ending the second quarter with only one goal and UNIZULU dominating with ten goals.
In the dying stages of the game, DUT tried to come back after substituting goal scorer Thando Mthembu with Anna Mkhize. Both teams displayed great netball in the final quarter as both sides played high standard netball.
UNIZULU cruised to a 31-16 victory.
The UNIZULU coach, Musa Khoza said that working together as a team is what won the game for them. "Team spirit is what worked for us in this game, we moved together as a team and we cracked the DUT defense," the happy coach said.
"I am happy although there were problems there and there but it's a first game they are expected.
The DUT coach Bongiwe Msomi said it was a first game they lost now it's in the past and they will take this game as a learning curve.
"It was a first game now we are looking forward to the next game, this game taught us some lessons and now we know what to fix," said Msomi.
"I am happy with what I saw and I believe the girls will beat University of Zululand team one day."
By Khwazi Mbasa (DUT)