UNIZULU Refining Service-learning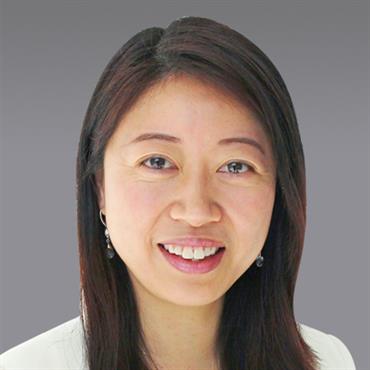 The Community Engagement Office at the University of Zululand(UNIZULU) hosted its second webinar. The aim of this webinar was to explore modalities to institutionalise service-learning (S-L) as a pedagogical tool which holds a potential to enhance university-community relationships while unlocking students' development as responsible citizens.
The third strategic goal of the University's Strategic Plan 2016-2021 focuses on enriching community engagement through pathways of what the community can bring to the institution and vice versa.
This informative webinar featured practitioners who are notable presenters. The first presenter was Prof Carol Ma from Singapore University of Social Sciences (SUSS). Prof Ma examined the notion of community engagement and the service-learning in Asia. "We need educational institutions as well as communities to work together so that we can have knowledge transfer- transfer the knowledge to the community. The institutions can also learn from the community.  At the end, we can all have knowledge building. We also use service-learning to engage and to have people understand more about what is knowledge engagement," explained Prof Ma.
She also spoke about research laying emphasis on that it needed to be conducted with emphasis on our communities.
Prof Folajogun Veronica Falaye (nee Ayodeji) from the University of Ibadan, Nigeria, explored the notion of community, underscoring the importance of social cohesion and care as a value or practice. He shared findings after carrying out process evaluation of what they , as the University have done so far. "There is a lot of merit in service-learning. It is an experimental approach that helps students to be useful in the society at a later stage. Service-learning is not only on education but it covers different areas which is educational and economic," she said.
She also spoke on initiatives at the University of Ibadan including the initiatives that the students are using in locating community engagement projects in the community.
Dr Hanlie Dippenaar from Cape Peninsula University of Technology (CPUT) shared her experience within the context of South Africa. She highlighted that CPUT sees service-learning as authentic learning to solving societal problems. She said the university's goal is for students to become socially responsible citizens. They are therefore "provided with opportunities for critical thinking and problem solving" through their participation in community affairs.
The discussant, Dr Ayansola Ayandibu, focused on the educational setting (formal or informal) and more specifically the community engagement component in higher education.
He said: "The main motive of this service-learning- it's a three-way tie: benefits to students, lecturers and societies.  Students learn more about their capacity to serve others, also learn to practise what they have been taught in the classroom as well that they become responsible citizens. Academic staff are also provided with opportunities to collaborate with the communities. Communities also benefit."