UNIZULU CELEBRATING THE LEGENDARY MUSICAL ICON PROFESSOR KHABI MNGOMA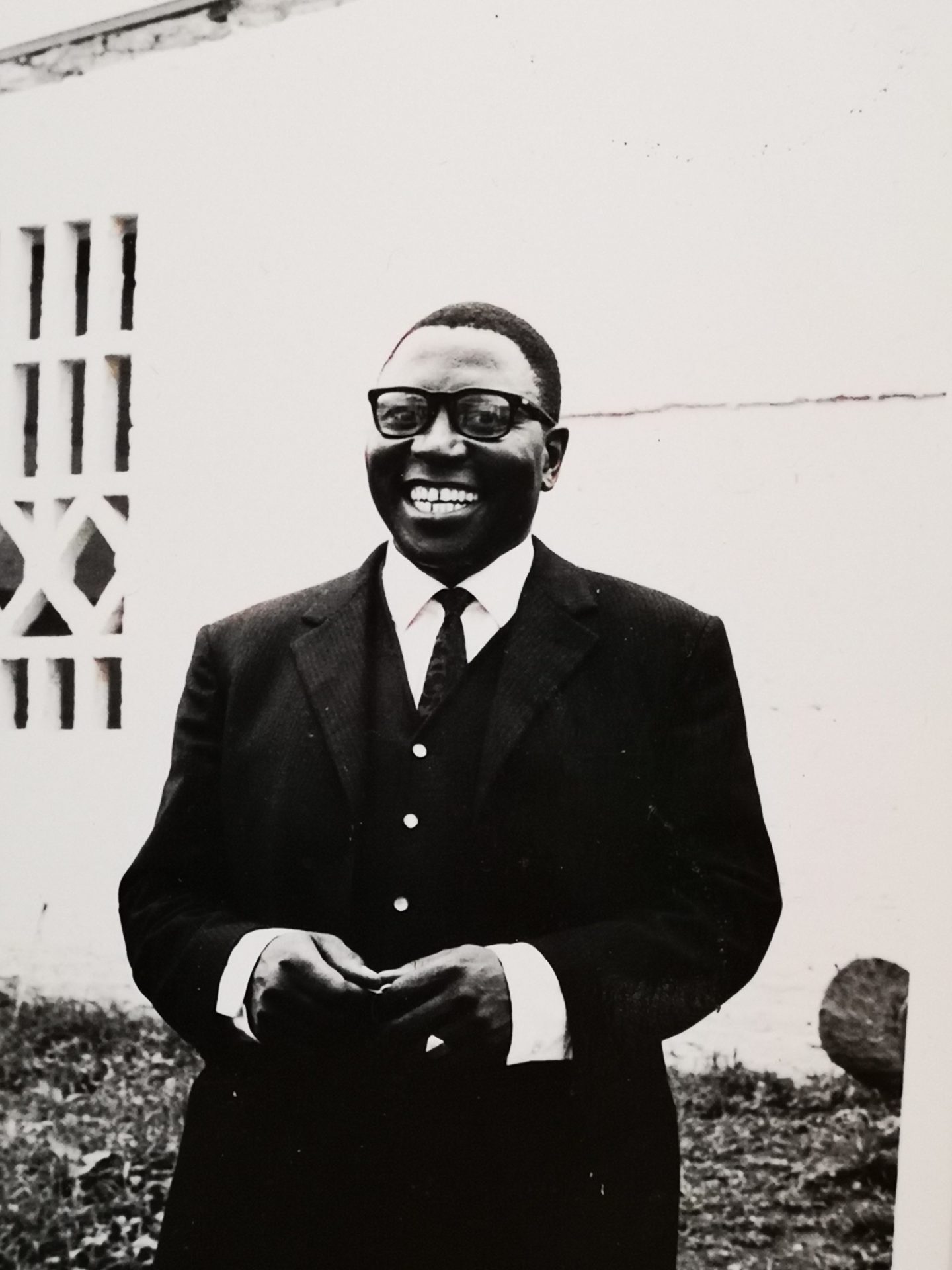 In honour of the most decorated artist, a teacher, organiser of cultural activities, choir conductor, publisher, singing coach, historian and administrator; the University of Zululand (UNIZULU), in association with the Khabi Mngoma Foundation, will be hosting its first annual memorial lecture of Professor Khabi Vivian Mngoma at the King Bhekuzulu Hall, KwaDlangezwa Campus on the 18th November 2019 which coincides with his birthdate.
Professor Mngoma, who passed on in 1999 at the age of 77, has many accolades under his belt, including the establishment of the Music Department at UNIZULU in 1975. He also started the Ford Choirs in Contest in 1977, formed the Ionian Music Society in 1960 and the Khongisa Youth Centre for the Performing Arts in 1976.
He was a musical scholar and was also well-known for being one of the remarkable activists that played an incredible role in the music industry. He attained several professional qualifications in music which include the Licentiates of Royal Schools of Music in London – Teaching and Performance as well as the Teachers' and Performances Licentiates in Music at the University of South Africa.
He ensured that the footprint of music and music education was extended through the promotion of music clinics, composers' contests, conductors' competitions, among other platforms.
As this prestigious lecture is approaching, the Dean of the Faculty of Arts, Professor Mogomme Masoga, said the faculty is privileged to have been granted the opportunity to celebrate a pioneer of Prof Mngoma's calibre."We are privileged to be associated with luminaries like Prof Mngoma. People like Prof Mngoma are pioneers and a great example of black excellence. Prof Mngoma played an incredible role in promoting and educating people about the importance of African knowledge. He was a Pan Africanist, not in PAC sense."Pan Africanism, Decoloniality and black consciousness was what he stood for. So, when the foundation came to us and said 'it's two decades since his passing, where do we celebrate his life?' we responded (without hesitation) that the appropriate place is here (UNIZULU) because he started everything here, this institution is where he became a professor, and communities in Empangeni know him very well. This is where he grew up," explained Prof Masoga.
He added: 'Mngoma represents what UNIZULU wants to illustrate, in terms of its agenda. The aim of the (memorial) lecture is to drive the movement of Pan Africanism and decoloniality. I mean, people are (currently) talking about the transformation of the curriculum, and Prof Mngoma perfectly fits that category because during his time he was also about that same transformation." According to Prof Masoga, the guest speaker of this highly anticipated lecture is Prof Barney Pityana who will deliver a presentation on the title: 'Prof Mngoma, a Decolonial and Musicated Scholar'. His presentation is expected to challenge the conception of universities in Africa.
"Most universities particularly in South Africa and the continent are universities in Africa, but not African universities. There's a huge difference between the two. So, by this lecture we want to drive a point that we need African universities.  People have to re-think again about universities in the continent and what we mean by African universities. That question is very important," he concluded.
Professor of African Music, Prof Z Twani will be a respondent to the guest speaker's presentation.
Dr Sibongile Khumalo, who is also Prof Mngoma's daughter, extended her gratitude to UNIZULU for organising such a prestigious annual memorial lecture and alluded to the fact that this kind of disclosure will enlarge a body of Afrocentric research. "I am thrilled that the University of Zululand is hosting this lecture. Apart from the fact of celebrating Prof Mngoma's life, this kind of discourse will contribute to enlarging a body of research that is African centred. As I once observed, UNIZULU can be a bedrock of research and scholarship of African musicology. It is in pole position, for instance, to be a treasure trove of indigenous knowledge. Unapologetically so. I am looking forward to having my mind stretched," said Dr Khumalo.
The lecture is expected to attract various communities, musical fraternity, local leaders, performers and the UNIZULU Community.