Swedish Representative Visits UNIZULU to Discuss SASUF Matters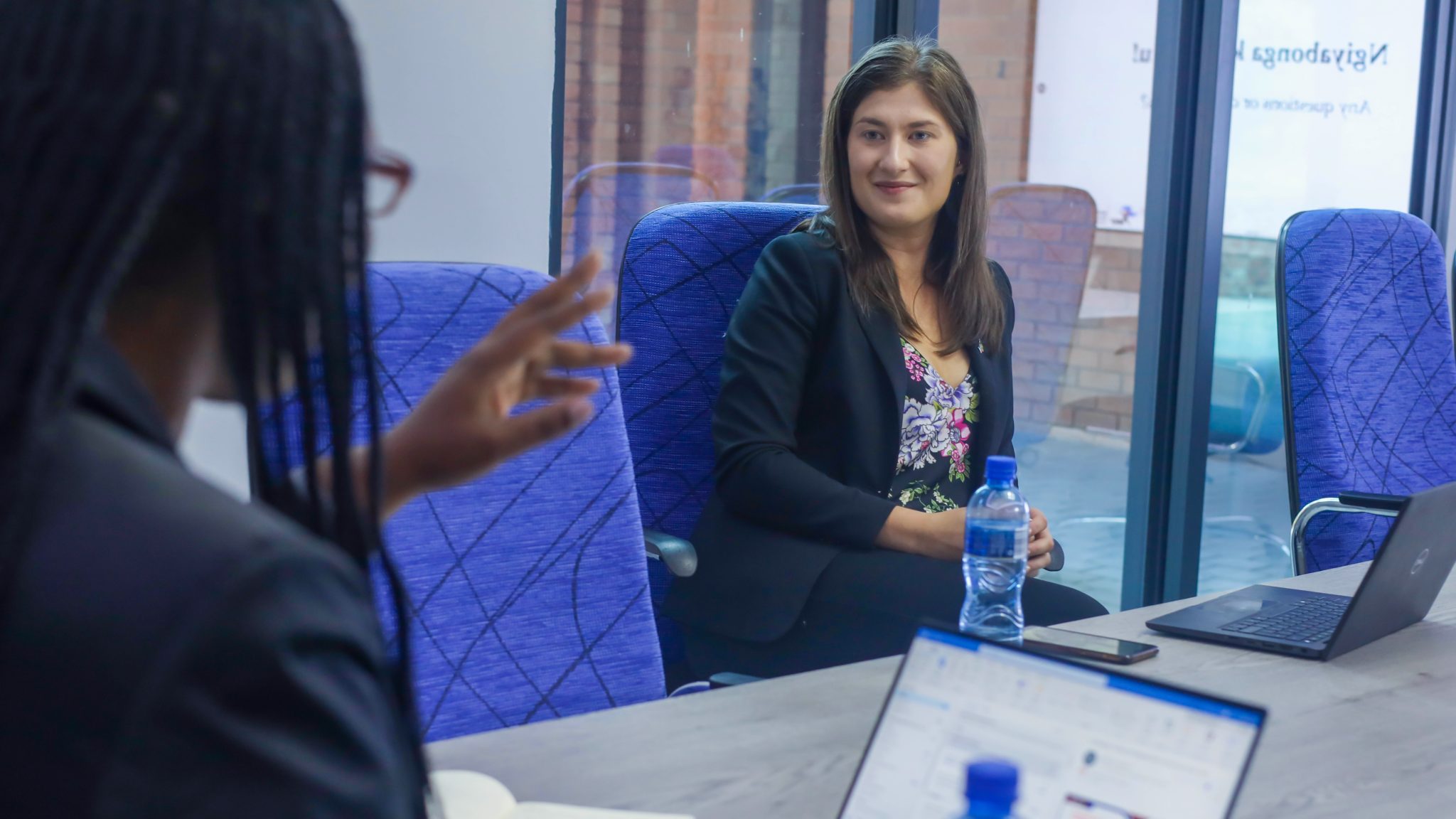 The University of Zululand's (UNIZULU) International Linkages Office recently hosted a workshop with a Swedish representative of the South Africa Sweden University Forum (SASUF).
The focus was to present the background of SASUF and its new project goal – SASUF 2030, also known as SASUF Goes Digital.
The workshop was steered by Helin Bäckman Kartal, a SASUF project coordinator at the Unit for Global Partnerships, Division for Internationalisation, Uppsala University in Sweden.
The aim of SASUF is to strengthen the collaboration between the two partner countries within research and education and to also work jointly towards achieving sustainable development goals.
Kartal gave some background on SASUF. "SASUF is a partnership of 38 universities, soon to be 39 and UNIZULU has been part of it from the beginning. SASUF is a network that is growing. There are 24 South African partners at the moment and 14 from Sweden. 2018 was the first year of a three-year phase of SASUF. Between 2018 and 2020 was the first duration of SASUF and we are stepping into the 2022 to 2024, which is the second phase of SASUF," said Kartal.
During the first years, SASUF connected with more than 3000 researchers, which included teachers, students, university leaders and funding agents. The researchers gathered in seminars and workshops. SASUF managed to fund 70 international collaboration projects, so by participating in SASUF, the researchers have also been able to apply for seed funding.
The characteristics that will make up the three-year phase of SASUF is the strategy of research innovation weeks, providing seed funding and student involvement.
SASUF Goes Digital will provide opportunities for researchers, students, associate partners to SASUF, as well as university leadership to come together, share research, methods, ideas, and strengthen international collaborations between South Africa and Sweden.
A central component of SASUF Goes Digital will be its parallel workshops. The workshops can be organised by individual researchers, students, universities, or any other organisation linked to research, education, or innovation, and can include students, researchers, industry, NGOs, university management or any relevant groups, and should involve collaborators from both Sweden and South Africa.
The research and innovation weeks will happen once a year and consist of one virtual and two physical events. These weeks will consist of a variety of programmes where satellite events will take place during the first part of the week, rounding off with a joint Sustainability Forum where everyone meets up.
The virtual research and innovation week, which will go under the name SASUF Goes Digital 2nd edition, will take place from 19 to 23 September 2022. The first of the two physical research and innovation weeks will take place in South Africa from 27 to 31 March 2023. The first part of the week (27-28 March) will consist of satellite events at universities across South Africa, which are open for everyone to visit and sign up for. The main event of the week, the SASUF Sustainability Forum, will take place between 29 and 31 March 2023. This event will be hosted by one or several partner universities in the same city/region. The final research and innovation week will be held in Sweden in May 2024.
– Sinenhlanhla Ngcongo
Caption
Helin Bäckman Kartal, SASUF Project Coordinator, pictured during the SASUF workshop that was held at UNIZULU's KwaDlangezwa Campus.