Raymond Mnyamezeli Mlungisi Zondo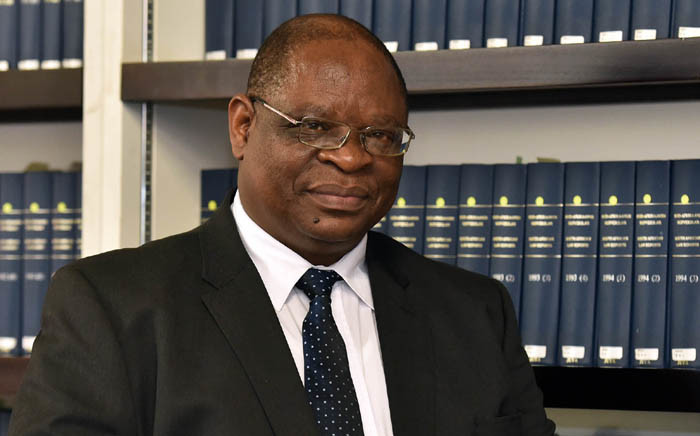 The Deputy Chief Justice of South Africa is a judge in the Constitutional Court of South Africa and the second-highest judicial post in the Republic of South Africa, after the Chief Justice. 

The first Deputy President of the Constitutional Court was Ismail Mahomed. In 1997 he became Chief Justice, and was replaced by Pius Langa, who continued as Deputy Chief Justice after 2001. Justice Langa was elevated to Chief Justice in 2005, and succeeded by Dikgang Moseneke. Moseneke retired on 20 May 2016. Raymond Mnyamezeli Mlungisi "Ray" Zondo (born 4 May 1960) is a South African judge who currently serves as Deputy Chief Justice of South Africa. In 1997 he was appointed a judge of the Labour Court and in 1999 he was appointed to the Transvaal Provincial Division of the High Court (later the North Gauteng High Court, now the Gauteng Division). In 2000 he was elevated to Judge President of the Labour Court, a post in which he served for ten years.
In 2010 he returned to the Pretoria High Court. From November 2011 to May 2012, Zondo served as an acting judge of the Constitutional Court. He was permanently appointed with effect from September 2012] and is now considered a key member, with Chris Jafta, of the Court's conservative wing. In June 2017, President Jacob Zuma appointed Zondo to the office of Deputy Chief Justice, succeeding Dikgang Moseneke who retired in 2016. Justice Ray Zondo was born at lxopo, KwaZulu Natal. He is married and he and his wife have been blessed with four children. He obtained his secondary and high school education at St Mary's Seminary at lxopo where he matriculated.

He studied law at the University of Zululand, University of Natal (now University of
Kwa-Zulu Natal) and later at the University of South Africa. He holds the following degrees:
 B. luris (University of Zululand) 
LLB (University of Natal)  LLM (cum laude) in labour law (University of South Africa)
LLM with specialization in commercial law (University of South Africa)
LLM (in patent law) (University of South Africa)
Justice Zondo served part of his articles of clerkship under the late Mrs Victoria Mxenge in the latter's law firm in Durban. After Mrs Mxenge's assassination by apartheid agents, Justice Zondo ceded his articles of clerkship to Mthembu & Partners and later to Chennels Alberton Attorneys. After admission as an attorney he became a partner in a Durban law firm, Mathe and Zondo Incorporated, in which he practised for a number of years before he was appointed as a Judge. He also served on a part-time basis as a mediator and arbitrator. In 1991 and 1992 Justice Zondo served in two committees of the Commission of Inquiry Regarding the Prevention of Public Violence and Intimidation (also known as the Goldstone Commission) which investigated violence in South Africa during the early 1990's. ln March 2011 Justice Zondo was honoured by the KZN Legal Forum, consisting of many legal bodies, with an award for his contribution to human rights in South Africa. He is the fourth University Chancellor since it's inception in 1960.