Pearls of Wisdom of UNIZULU Alumnus Dr Tshabalala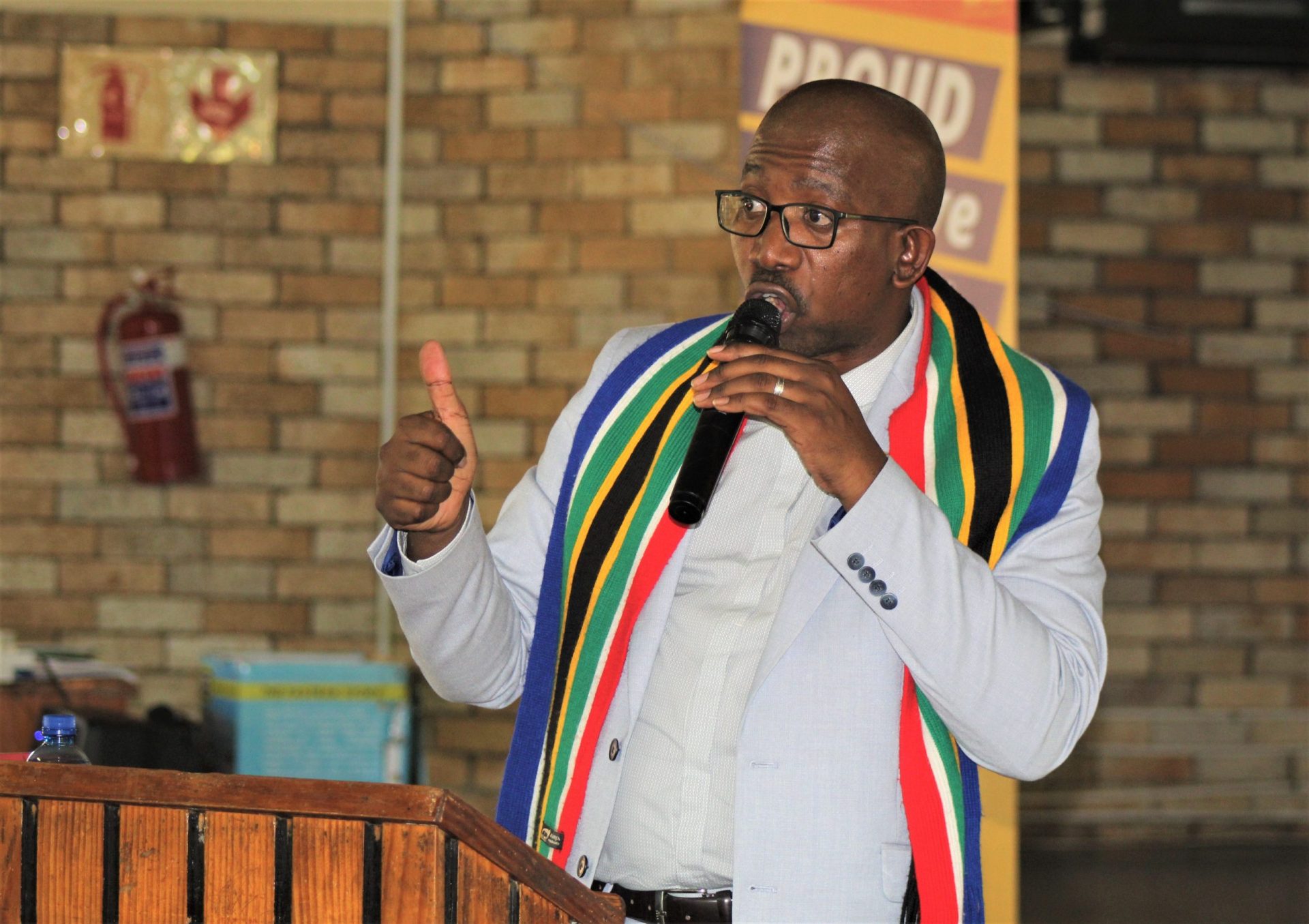 An individual's time at university is the precursor of their life in the world of work. This was the gist of Head of the KwaZulu-Natal Department of Health's speech during the 2020 Orientation for first-time entering students (FTENS) which was held last week (27 – 31 January 2020) at the KwaDlangezwa Campus.
Dr Tshabalala is an alumnus of the University of Zululand (UNIZULU) and was therefore addressing students with a clear understanding of the environment they have just entered into as well as its dynamics. He was candid in his choice of words, stating that the next few years would be a test of the students' maturity as they will be forced to be responsible. "It's a free world and it's up to you if you will be able to live and survive in this 'world' or die prematurely," he stressed.
During his time at UNIZULU, Dr Tshabalala said he was very dedicated to his course school work while keenly participating in extra mural activities. He appealed to the first-years to emulate this kind of behaviour and not be distracted by issues that will not have any bearing on their overall course marks.  He did, however, encourage the FTENS to become ambassadors of change in fighting societal issues such as gender-based violence.
He further cautioned female students to be wary of older men who prey on young, vulnerable individuals like them only to destroy their precious futures. Lastly, he cautioned the students not to be "academic dwarfs", saying they must be able to grasp entrepreneurial skills in order to be job creators rather than job seekers.
Nhlakanipho Fortune KaNxumalo
Caption
Dr Sandile Tshabalala, Head of the KwaZulu-Natal Department of Health and alumnus of UNIZULU, addressing FTENS during the 2020 Orientation held at the Walter Gcabashe Chapel.