Matriculant Stood out from the Pack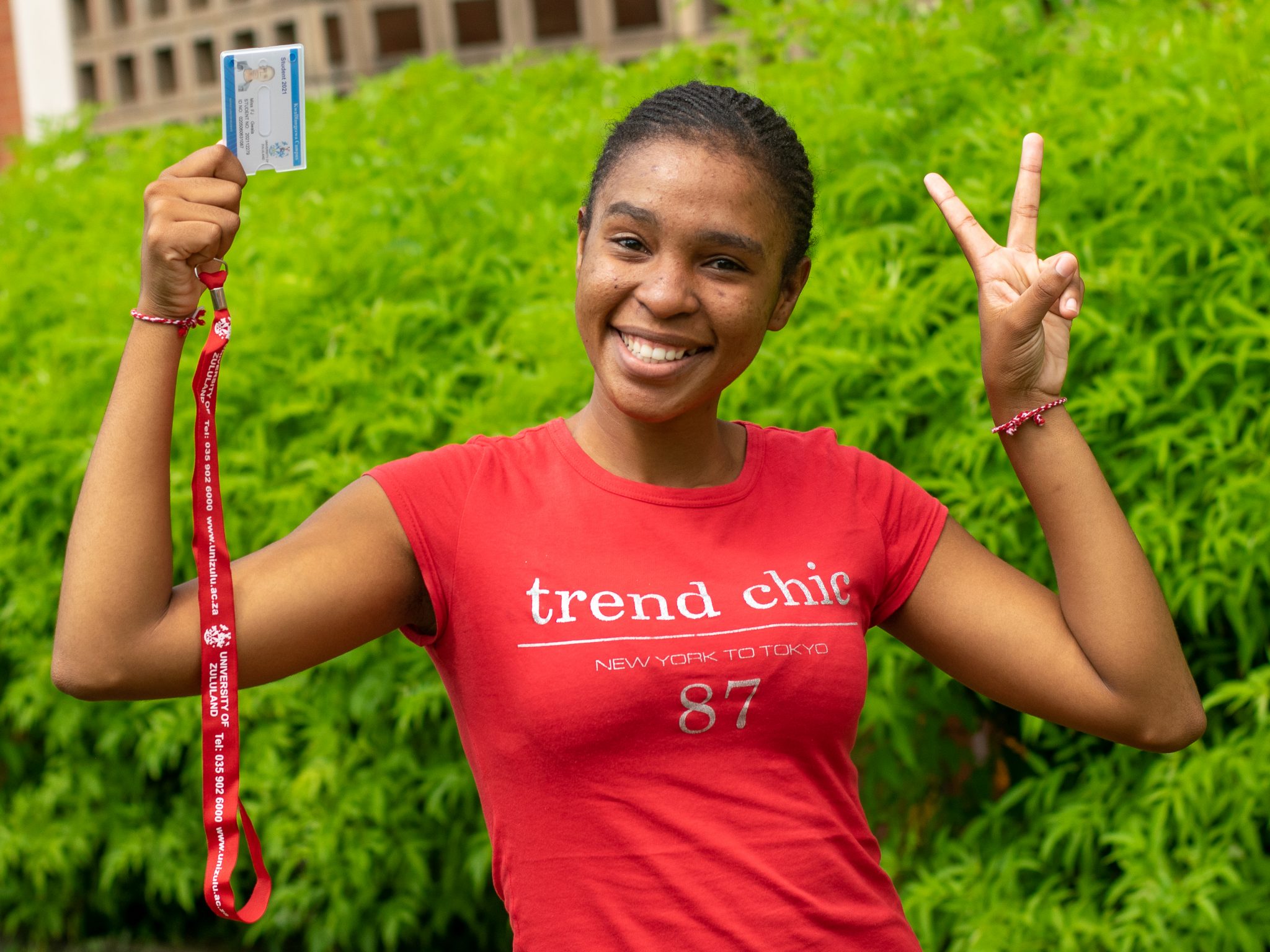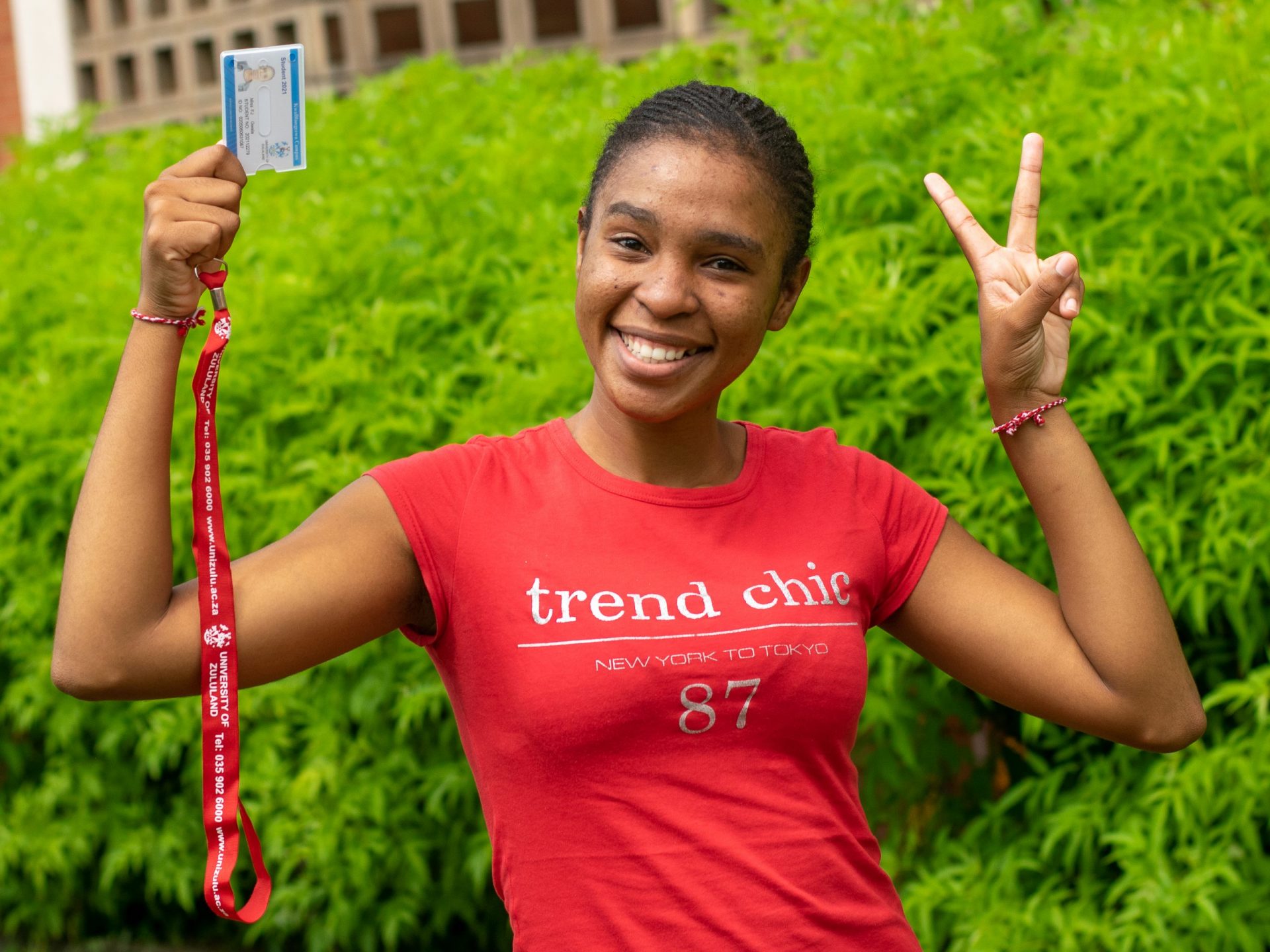 Some of the top matriculants for 2020 are now part of the cohort of first-year students who have chosen to pursue their tertiary studies at the University of Zululand (UNIZULU).
One of these exceptional young people is Fezeka Gwala who hails from Matikwe in iNanda. She is a registered student in the Department of Consumer Science, within the Faculty of Science and Agriculture.
Her dream is to open up her own business in the hospitality industry. She envisions herself uplifting black people. "I've always been interested in enriching other people. There has been a lot of developments in this field over the years, which is something that really excites me. I look forward to studying at one of the well-known universities in our country," Gwala said.
Gwala completed her high school education at JG Zuma High School, a no-fees school situated in Bester. She bagged three distinctions and obtained 37 points. Her brilliance saw her occupying a spot in the list of top matric learners in her school. She sat comfortably at number six and also received a certificate of excellence in History.
Gwala attributed her outstanding results to long hours devoted to studying. According to her, she did not follow any particular recipe for success, but instead made sure she would study immediately when she came home from school, which helped her to achieve her results.
"Every day after finishing my chores I would go over my school work just to make sure that I fully understand. Another strategy that I used was listening. I believe that the more I listen (in class), (the more sense the work will make when) I revisit it at home," she said.
Brought up by a single mother, Gwala's main priority has been to do well and please her mother. On her daughter's achievement, Mrs Gwala said: "What a proud moment! She worked very hard. She has always taken her studies very seriously from her primary school days. I am hoping that she will continue doing well even here at university."
Despite the challenges of Covid-19 and the country going into lockdown, the class of 2020 soldiered on, showing true grit. In encouraging other learners, Gwala said they must remain steadfast as success in life comes through remaining positive even in negative situations.
– Precious Shamase