Zulu to Create World of Normative Standards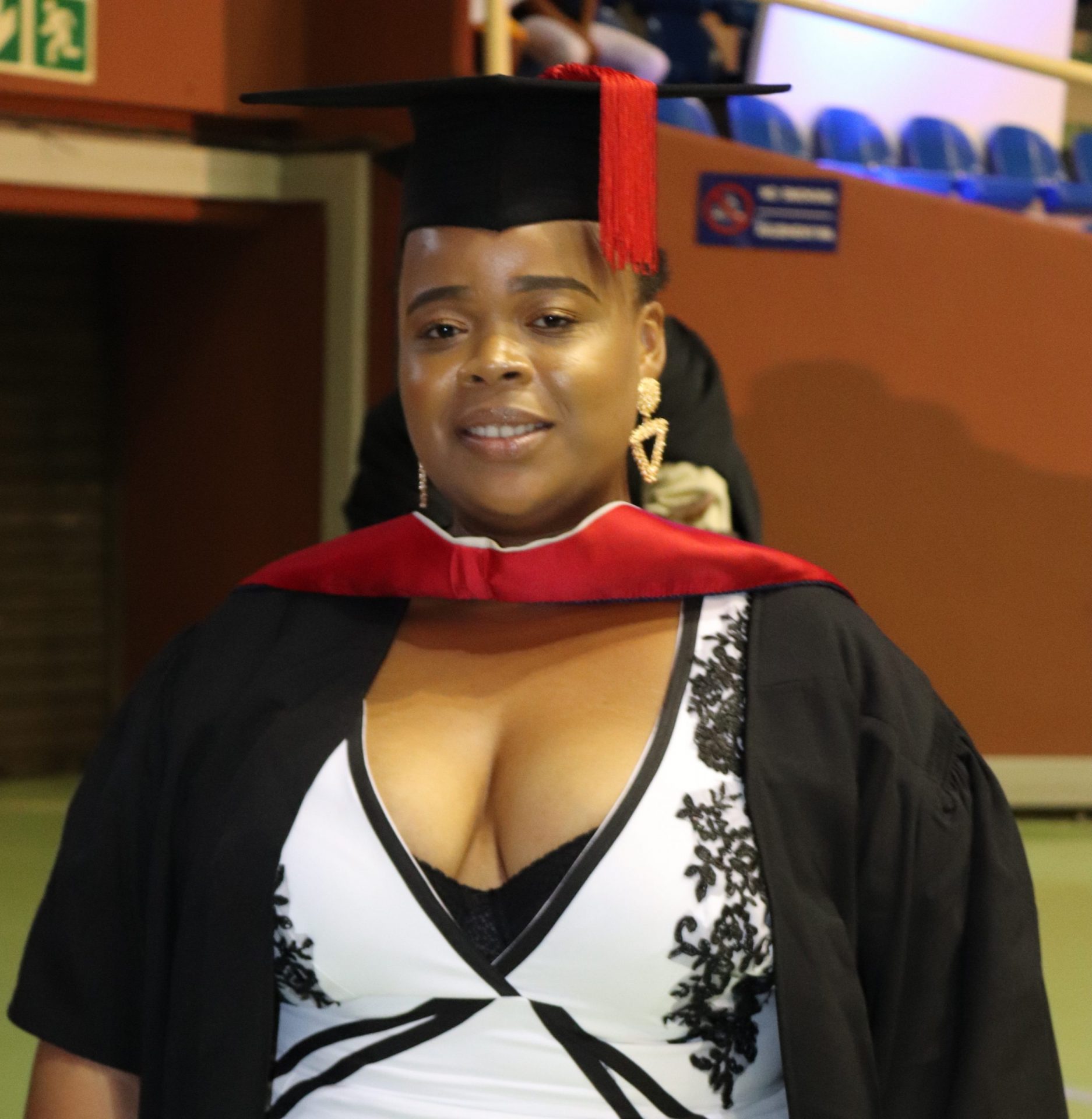 Driven by her desire to live in a world where equality and the respect for human dignity were the status quo, Nontobeko Zulu, enrolled for a Bachelor of Laws degree at the University of Zululand (UNIZULU) in 2015.
"My inspiration to study law has always been my passion for an unbiased and equitable society. I have always found it necessary, from a young age, to ensure that people are treated with the utmost dignity and are accorded respect," said Zulu, who is also the University's SRC Administrator.
At the tender age of 21, Zulu has managed to finish her degree in record time, a testament to her focus and diligence. "This achievement, at my age, personally means so much to me. In a world that constantly tells black women that they are not enough, it means I am able to be a living example that all-round excellence is attainable," the graduate affirmed.
She is certain that she chose the right path in the legal space because she wants to make sure that there's gender equality and that young minds are enthused to be the future leaders of South Africa. She has always been inspired to be an academic more than an employee because of her belief that young academics should be working towards being creators of knowledge as opposed to consumers.
Zulu draws inspiration from the likes of Nina Simone, Maya Angelou, Winnie Madikizela-Mandela, Bell Hooks, Robert Sobukwe and Steve Biko as she believes these individuals played a fundamental role in changing the world and influencing the way society thinks.
Her aspiration is for female students to follow closely in the aforementioned public figures' footsteps by being "multifaceted and breaking boundaries". Through self-affirmation and having a positive outlook on life, Zulu believes every student can achieve their "wildest dreams".
– Siyanda Mntambo
Caption
Bachelor of Laws graduate and UNIZULU SRC Administrator Nontobeko Zulu is insistent on playing her part in bringing about equality in South Africa.