Law Student to Participate in USA Leadership Programme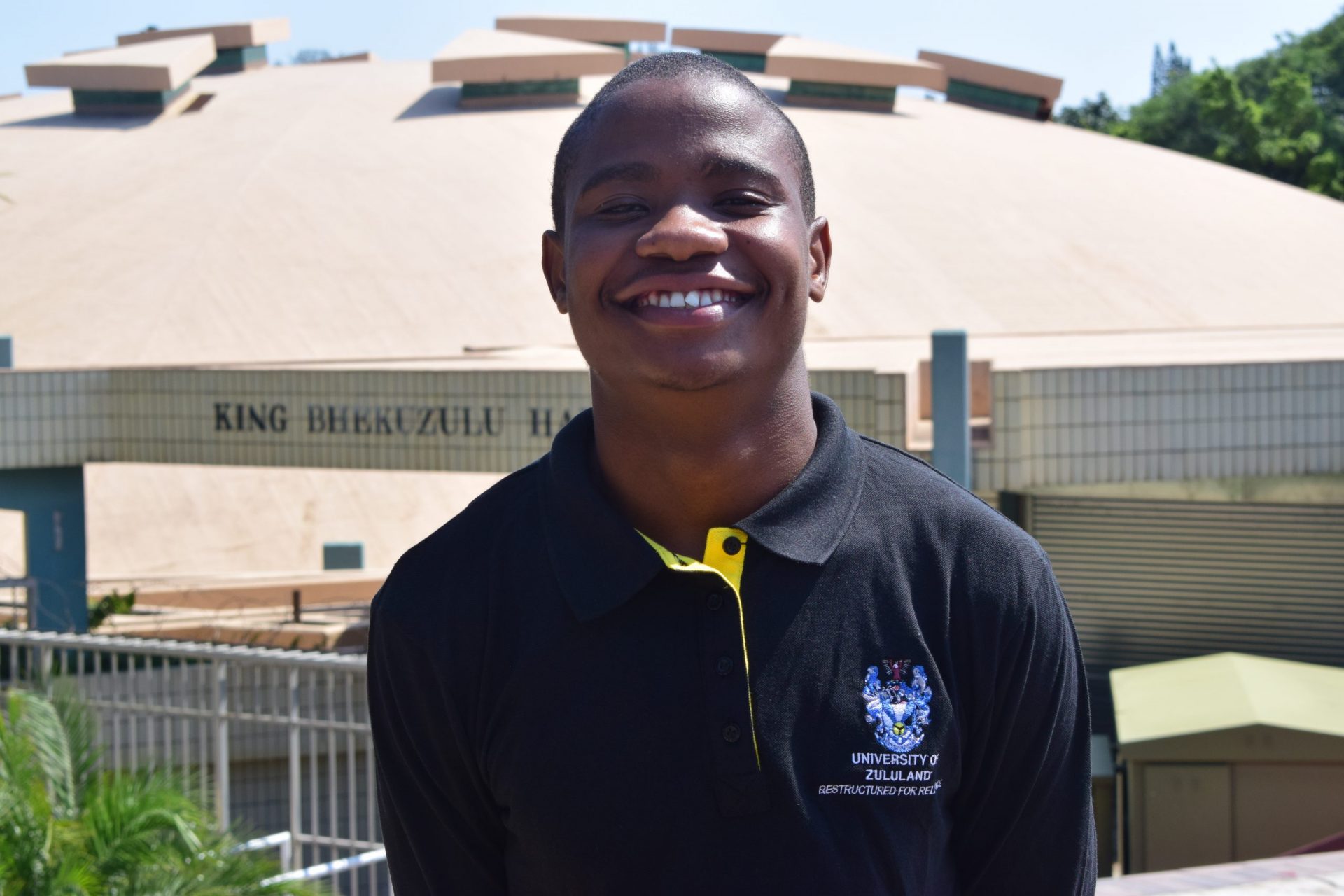 Yanelisa Menzangabom (22), a final-year law student at the University of Zululand (UNIZULU) has bagged a great opportunity to participate in the Study of the U.S. Institutes (SUSIs) for Student Leaders (SIUs) because of his passion to help those whose voices are frequently silenced in black communities.
SUSIs for Student Leaders are five to six-week academic programmes designed for foreign undergraduate students between the ages of 18 and 25 to improve their understanding of the United States (US) and to develop their leadership skills. Institutes include a four-week academic residency consisting of interactive classroom activities, discussions, lectures, readings, site visits and workshops; an educational study tour to a different region of the US; leadership skills-building activities; community service; and opportunities to interact with their American college-based peers. Student leaders from across the globe are afforded the opportunity to learn journalism and media skills, US foreign policy, US national security and policymaking as well as American politics and thought.
Beaming, Menzangabom confessed that he had never dreamed of traveling to the US, least of all to gain knowledge that would aid him in his quest to help the mistreated.
"This is a rare opportunity to learn specific skills that I can use to mobilise against such ill-treatment perpetrated against those who weren't born or seen as privileged. I am also looking forward to sharing knowledge, ideas and new experiences. I especially want to network and build effective partnerships with like-minded people who want to achieve the same things," he said.
To be accepted into the programme, Menzangabom had to first submit an essay stating his reasons for wanting to go to the US along with his academic record. When he was called for the second phase, he sent a letter of recommendation which he received from his mentor in the UNIZULU law clinic. The final stage of the application process, which then culminated in his acceptance into the programme, was done over skype with South African based US embassy representatives. He will report for duty in January 2020.
The student grew up in in Kokstad, KwaZulu-Natal, where he witnessed many incidents of discrimination against black people. This eventually motivated him to pursue a career in law as he wanted to help protect the rights of those who were subjected to inhumane treatment.
Driven by his desire to be the voice of the voiceless, Menzangabom became active in student societies when he started his law degree at UNIZULU. He is the co-founding member and the former chairperson of the UNIZULU Debating Union and is a member of the United Nations Student Chapter.
According to him, being a part of these societies was an eye-opener as it taught him to respect people's perspectives, cultures, behaviour and backgrounds; constantly expand one's knowledge of the world; acknowledge constructive criticism; defend one's beliefs; and learn from those who have greater experience than you.
According to the young man, his overseas opportunity would not have been possible were it not for the support of his family, mentors at the UNIZULU law clinic, lecturers and intellectual peers.
Caption
Law student Yanelisa Menzangabom is excited to head to the United States where he is to acquire great leadership skills.