Entrepreneurship week provided students with alternatives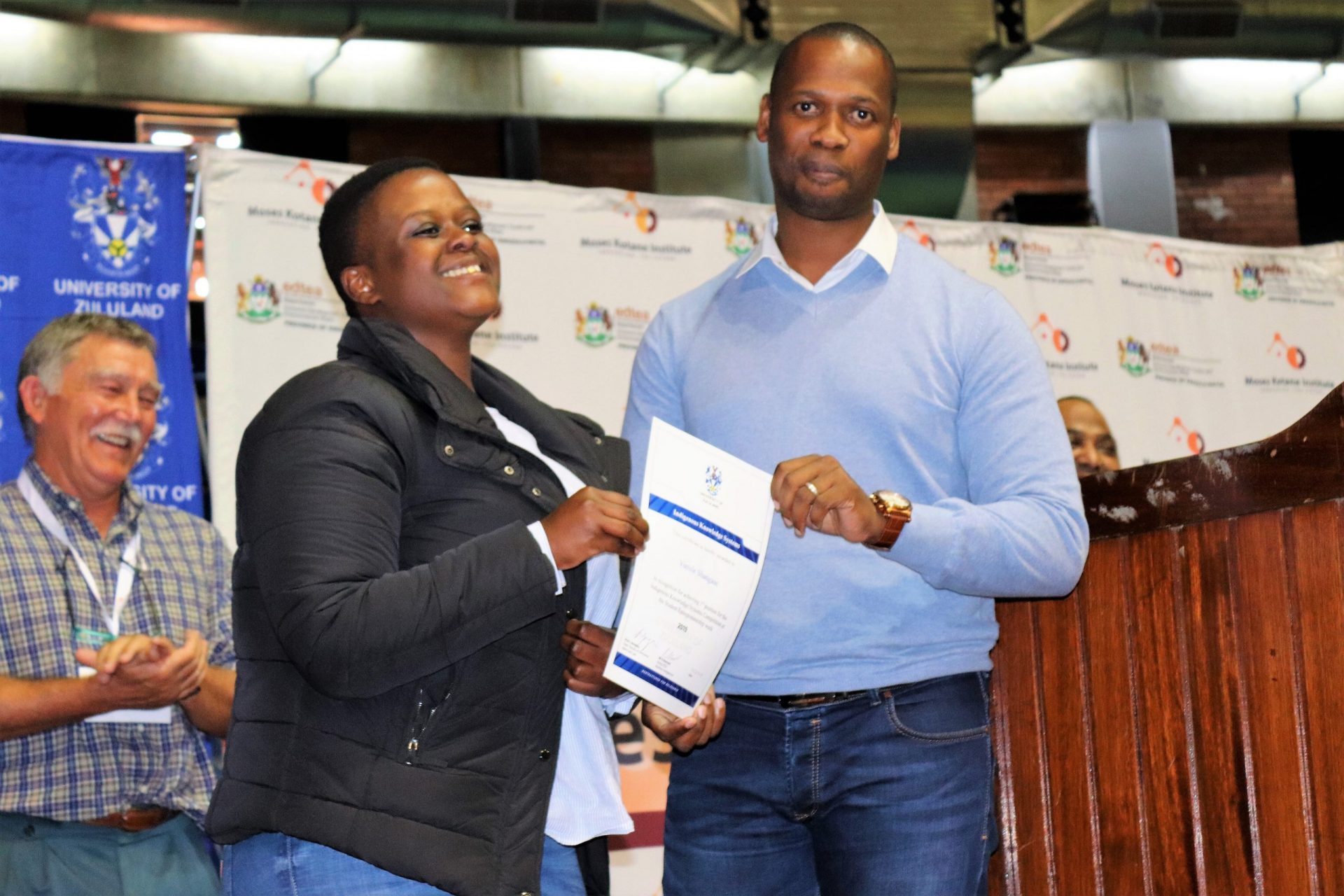 The Department of Business Management at the University of Zululand (UNIZULU)  recently held a campaign for entrepreneurship development , which is aimed at supporting all students considering entrepreneurship as a potential career.
The Student Entrepreneurship Week took place from  August 20 to  22 , where students were assisted with tips and strategies from experts, mentors and investors on how to go into entrepreneurship.
The platform was used to establish and to help budding entrepreneurs access actionable, experiential knowledge and tools for building sustainable businesses.
The event also created platforms for showcasing undiscovered talents, quality networking, and start-up funding. Entrepreneurship is being looked at as an alternative to job creation.
During the three-day conference, experts led discussions on a wide-range of topics, from the role higher education institutions play in the development of young entrepreneurs to mentor programmes.
Zeph Nhleko, the Deputy Director General from the Department of Economic Development shared about what it is that will make students successful entrepreneurs.
He said "All entrepreneurs dream to become successful and have enormous wealth. An entrepreneur believes that his or her business will   translate into a successful and sustainable profitable business. But  evidence shows us that this is not always the case. "he said
Vumile Shangase was announced as the winner under the Indigenous Knowledge System category. She is a third year student studying Cooperative management at the Richards Bay Campus.  Shangase's business, Ekhaya Earth Bakers, scooped R50 000. "I took chance and entered this competition, never in my wildest dreams did it occur to me that I might win. I started this business this year during Easter holidays.'
Shangase comes from rural Ndwedwe, bakes cakes without using an oven or electricity. Her She actually digs a hole and makes fire using wood that she collects from the bush. The muffins and queens' cakes are sold to schools as well as local police stations and clinics.
The Dean of the Faculty of Commerce, Administration and Law, Prof Lorraine Greyling congratulated the students who entered and participated in the entrepreneurship week. "In the current economic climate, many graduates will struggle to find employment, but that does not need to happen to you. All you need is the will and mind-set to be a leader in your field. With the skills and experience of the UNIZULU Entrepreneurship team and the benefit of youth behind you, you have the right mix to make your business idea a success. Remember, it does not matter what you study, every discipline has entrepreneurial opportunities for self-employment." Said Prof Greyling.