Empowering IKS holders with Invaluable Knowledge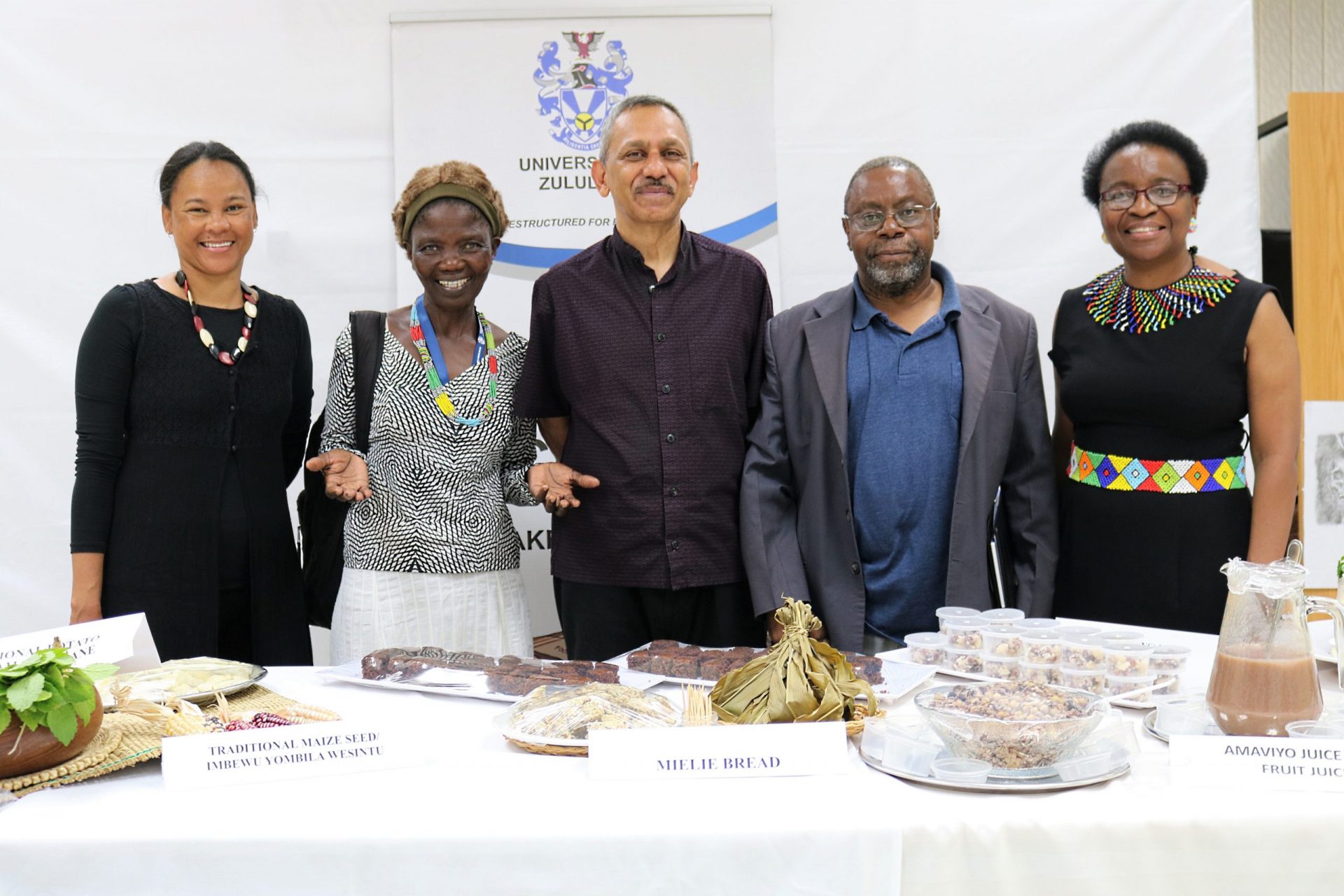 The old Congolese proverb which says "You cannot teach the forest pathways to an old gorilla" can easily be likened to the nature of orally passing down indigenous knowledge from generation to generation.
This was the opinion during discussions held at a recent workshop co-hosted by the University of Zululand's (UNIZULU) Research Office, Consumer Science Department, Indigenous Knowledge Documentation Centre, the University of KwaZulu-Natal Centre for Indigenous Knowledge Systems (UKZN-CIKS) and the Department of Science and Technology (DST).
The workshop was held with the intent of promoting indigenous knowledge management and production as well as to expound intellectual property rights of indigenous knowledge systems (IKS) practitioners to maximise their opportunities for the commercialisation of their products and innovations. It was also aimed at reducing the vulnerability and exploitation of traditional/indigenous knowledge holders within the King Cetshwayo District Municipality.
According to Tom Suchananda, DST Director in Advocacy and Policy Development, most knowledge in developed countries is legally protected, but this is not the case in developing countries such as South Africa. This leaves developing countries susceptible to biological piracy and misappropriation of traditional knowledge.
To work towards curbing this issue, traditional leaders and community members were thus introduced to DST's National Recordal Systems, a digital database which the department uses to collect, persevere and promote IKS. Carol Van Wyk, DST Director in Knowledge Management, carefully explained that the process of managing the IKS information entails storing it in a platform that won't change archived material over time. Using the memory chain exercise (broken telephone), Van Wyk emphasised how information can easily be recorded falsely from one generation to another generation, thereafter highlighting the importance of preventing further loss of knowledge by using digital databases.
Currently, DST has proposed a legislative document to aid in the protection, promotion and development of IKS. Suchananda outlined recent developments in IKS such as the proposed legislation bill which aims to contribute towards protecting IKS and IKS practitioners, particularly those situated within KwaZulu-Natal. Suchananda reckons the legal document will provide positive effective measures to ensure the preservation of biodiversity and prevention of the commercialisation of IKS products without rightful compensation of the IKS practitioners.
The organising team plans to host a series of workshops where it will continue to educate communities located within the King Cetshwayo District about IKS developments and resources available for the preservation of this essential part of life.
-Hlumelo Nyikana
Caption
From left: Carol van Wyk, DST Director in Knowledge Management; Gogo Qho, IKS expert; Tom Suchanandan, DST Director in Advocacy and Policy Development; Prof Hassan Kaya, CIKS-UKZN Director and Thembekile Kheswa, Lecturer in UNIZULU's Consumer Science Department.