Curbing the Scourge Plagiarism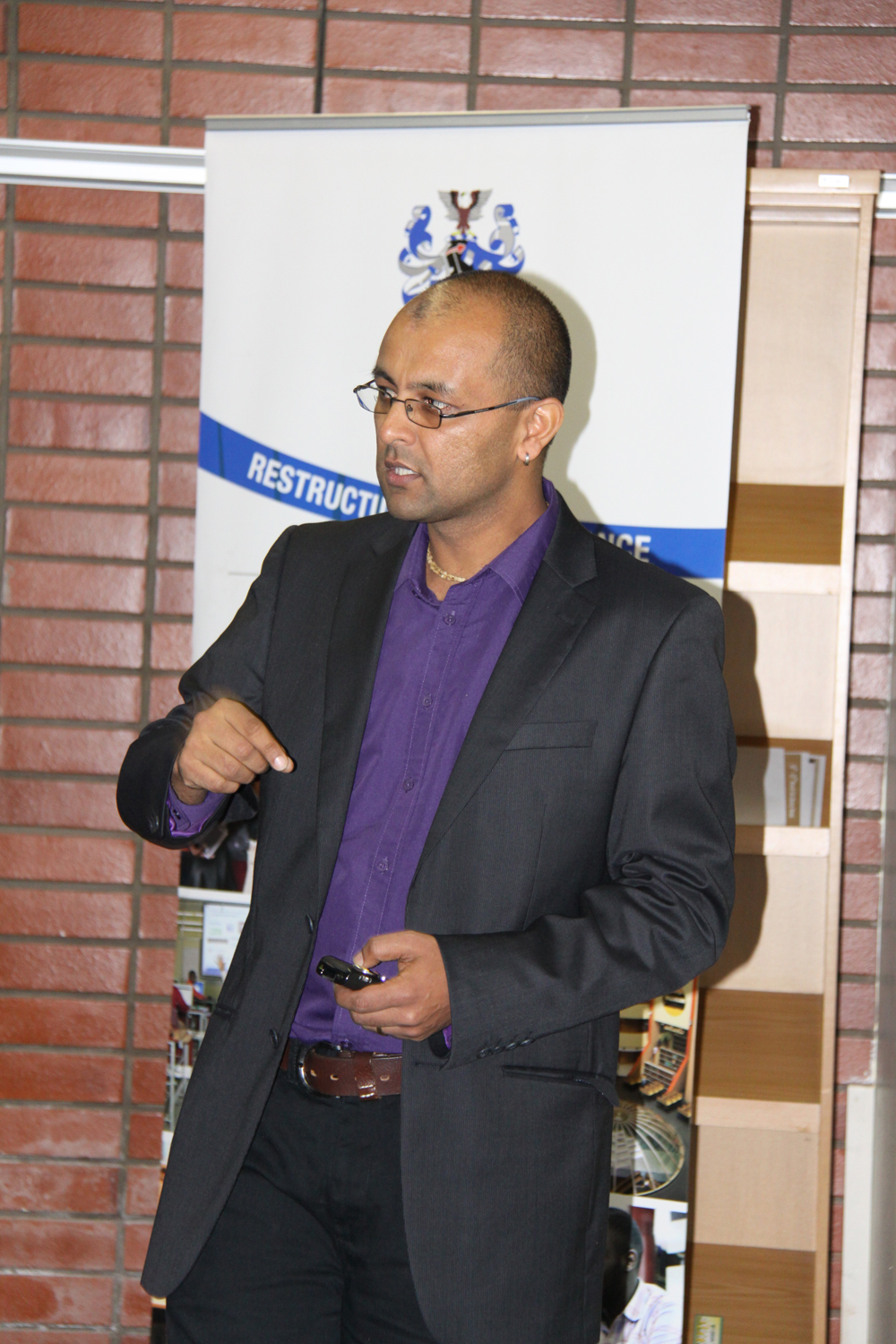 In a bid to fight the detrimental effects of plagiarism, the University of Zululand (UNIZULU) embarked on the Plagiarism Awareness Week campaign last week which involved both staff and students.
Hosted by the University's Research and Innovation office –  the campaign kicked off on Monday, 5 June 2017, and ended on Friday, 9 June 2017. It was held at the UNIZULU Library, KwaDlangezwa Campus and consisted of workshops, a post graduate debate as well as prizes.
Guest speaker, Dr Shawren Singh, Senior Lecturer at the University of South Africa's (Unisa) School of Computing, delivered a sobering talk on the academic scourge based on his paper Plagiarism and ghostwriting: The rise in academic misconduct which aims to dissect the problem of plagiarism and ghostwriting and to stimulate debate about how universities should respond to the rise in these forms of academic misconduct.
Dr Singh defined plagiarism "as the use of other people's ideas and words without giving the original author appropriate acknowledgement" while defining ghostwriting "as the practice of hiring a writer (or writers) to produce a piece of work that follows a predefined style, and none of the original writing credit is attributed to the ghostwriter".
Both forms of academic cheating, he warned, are extremely detrimental to universities and pulled no punches in relaying just how damaging these are in the bigger scheme of things. "Plagiarism is deceit and constitutes fraud. It robs the plagiarist of the opportunity to learn and opens them up to enquiry into their integrity and performance. All forms of academic cheating are detrimental to universities. They result in universities getting bad reputations, less funding and graduates being unemployable which is absolutely disgraceful," he said.
Dr Singh said while it helped that the internet is exposing the problem, it (the problem) is largely being driven by it (the internet). "In recent decades, the internet has become a common tool for academic research and this has enabled plagiarism to flourish on a large scale. In pre-internet days, a student struggling to complete an essay or assignment might have asked a friend or family member (or another individual) to help write a piece of the work. Sometimes money changed hands but not always. It would generally have been difficult to find someone to do this type of work and the incidence of such collusion would have been low. The internet has changed things, and a large number of essay-writing services are now offered on the web. It's impossible to estimate the exact extent of online plagiarism, but there are regular reports of students' work being found to contain large passages copied from other people's works by cut-and-paste methods, without any attribution," he said.
In presenting his recommendations to detecting and preventing the problem, Dr Singh turned his focus to "adequate supervision" saying that "a programme of careful supervision provides little opportunity for plagiarism to escape unnoticed in the writing of a dissertation".
"To a large extent, a dissertation should be almost co-created by a student and his or her supervisor, with the student doing the work and the supervisor keeping a close eye on what is happening step-by-step. With regard to ghostwriting, there should be almost no opportunity for a student to pass off a piece of work produced in this way. If the supervisor does not know the student well enough to be able to immediately detect that a written submission is inauthentic, the supervisor is not actually doing the job adequately. Unfortunately, some universities do not allocate sufficient time to supervisors for them to be able to get to know their students well enough; consequently, they may indeed be unable to detect if the work submitted has been written by someone else," he said.
– Sinegugu Ndlovu