Connecting through COIL Webinar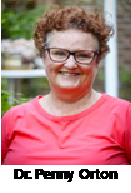 Participants from around the world joined a University of Zululand (UNIZULU)-hosted webinar titled "COLLABORATIVE ONLINE INTERNATIONAL LEARNING" (COIL) In Higher Education. This webinar was hosted by the Department of Nursing Science.
The co- presenters for the day were Dr Penny Orton who has been embedding COIL/VE across a university for 5 years and her recent experience include staff development, partnering and couching in COIL/VE.  The Co- presenter Ms Lesley Anne Cooke, for the past 5 Years Lesley has provided institutional and professional development for COIL and for partnerships and collaborations. Both presenters are very passionate about COIL.
Doctor Orton started her presentation by unpacking what COIL is all about." More and more in higher education we are realizing that we cannot work in silos, instead we need to collaborate with other colleagues within country, within region and globally. COIL is an excellent way to start those collaborations. The principles of COIL include teamwork and also intercultural communications." Explained Dr Orton.
The webinar explored the massive opportunity for students to interact with their peers around the world. Also how the principle of inter – cross cultural exchange of ideas, being an international team, based in different geographical locations it gives a student an opportunity to learn about different cultures.  Also to learn that many of the challenges that the students are facing are actually around the globe as well.
"Another beautiful aspect of coil is that you might want to introduce the COIL project six to eight weeks. There are immense opportunities for transformation of the curriculum using COIL as a pedagogy." Said Lesley.
Cooke noted that finding the partner as the most difficult aspect of COIL, how it can be a venerable space." Do not give up hope and just keep on looking for another partner. This is quite a difficult area, sometimes we think it should just happen very quickly but it doesn't. Sometimes it does, but very often it doesn't. Therefore, do not abandon all hope. Keep going back to the people who are facilitating you in finding partners."
The roll-out of COIL projects is aligned with UNIZULU's strategic plan 2016-2021 vision. Strategic Goal: Develop ways to manage the national, regional and international reputation of UNIZULU by identifying and Implementing strategies to internationalise the institution and its curricula.
In this webinar, the project tried to bring together expertise and experience from the different partners in all over the world to advance internationalisation in higher education.