academics fly UNIZULU flag high in Malaysia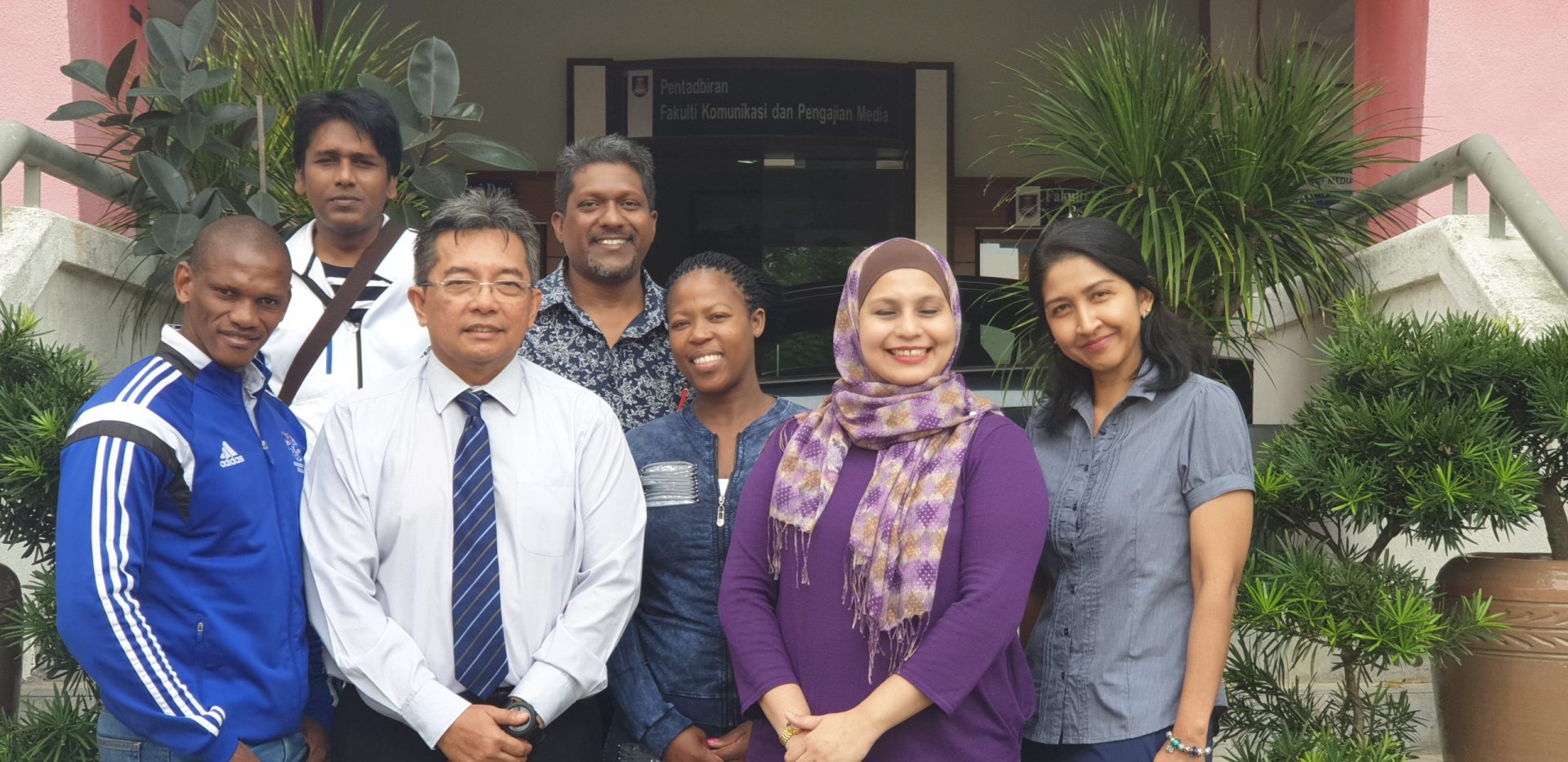 The University of Zululand's (UNIZULU) Department of Communication Science shone at the recent 5th World Conference on Media and Mass Communication 2019 which was held in Kuala Lumpur, Malaysia.
UNIZULU was an academic partner with several institutions namely Dhurakij Pundit University in Thailand; Petra Christian University in Indonesia; Universitas Atma Jaya Yogyakarta. The conference was co-hosted together with Universiti Teknologi Mara, Malaysia; University of Rome Tor Vergata and Xiamen University, Malaysia.
Representing the Communication Science Department was Dr Kevin Naidoo, who heads the said department, alongside academics Dr Reggy Metso, Dr Mike Reddy, Nthabiseng Makhutla and Prof Hemduth Rugbeer and Dr Yasmin Rugbeer, Director: Teaching and Learning.
Dr Naidoo said attending the conference was an educational experience. "We were greatly enriched by the diverse international participants and the high level of research that was presented," he said.
The academics presented and shared learnings derived from research and best modelled practices which was well received by their international peers. Dr Naidoo, who presented on Using Social Media: Innovative Teaching and Learning Tool in Public Schools, was awarded for the best session presentation at the conference. The UNIZULU group also got the opportunity to publish in SCOPUS indexed journals, serve both in the conference Scientific Committee and evaluation panel.
Through participating in the conference, the UNIZULU team helped promote the university and the Communication Science Department on an international platform. The experience has also resulted in the forging of networks and collaborations for future individual and combined research including partnering with Universiti Teknologi Mara, the largest university in Malaysia.
– Gcina Nhleko-Mdluli
Caption
Department of Communication Science staff, along with their international counterparts, during the 5th World Conference on Media and Mass Communication 2019, held recently in Malaysia.