An Extra Special Birthday for Top Achiever Nontobeko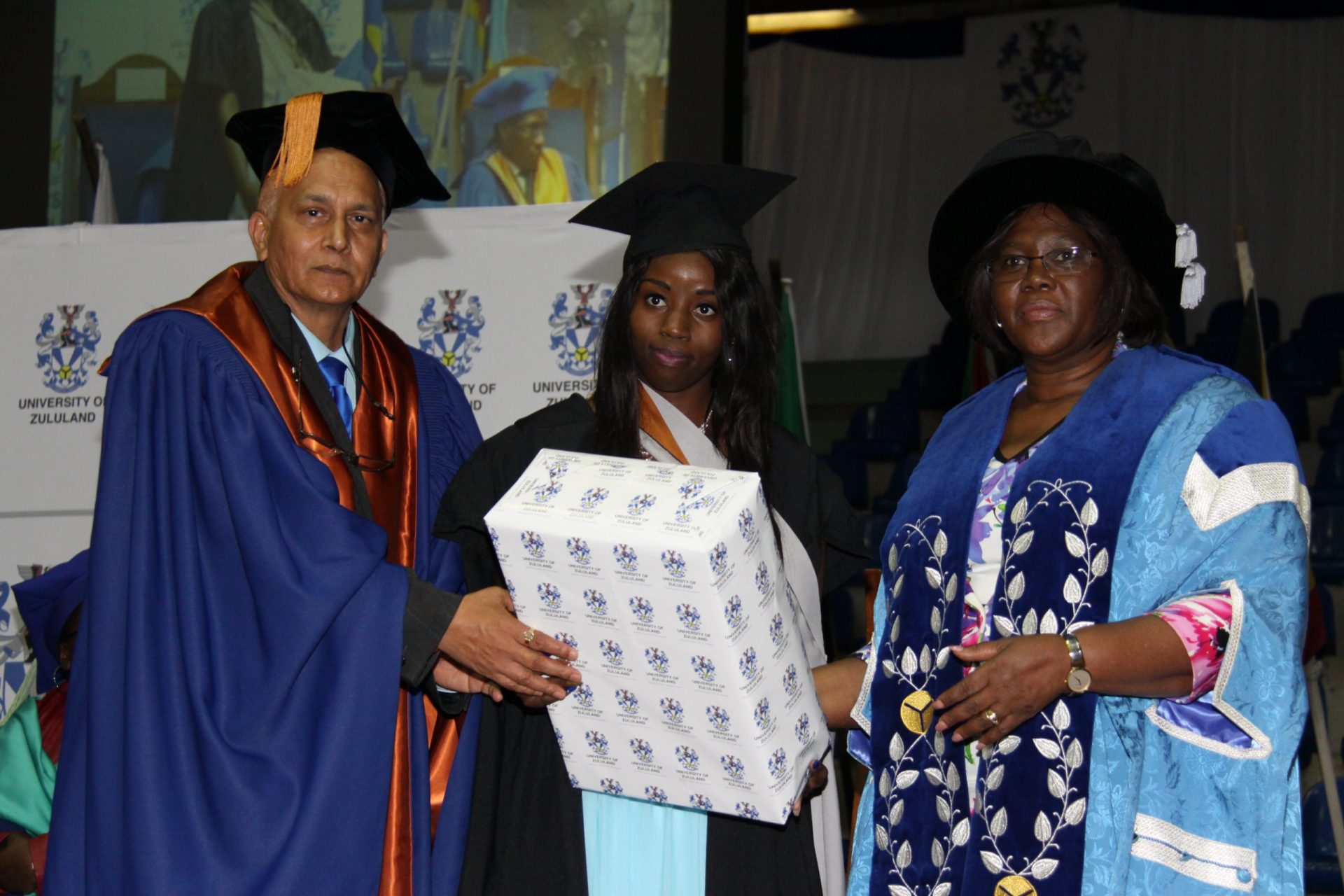 Nontobeko Pretty Nkosi's birthday cake is sure to taste a lot sweet this year after being announced as one of the Top Achievers in her faculty during her graduation which fell on the day of her twenty-first birthday.
The Bachelor of Commerce (Management and Economics) student received her Batchelor's degree this morning during the graduation ceremony of the University of Zululand's (UNIZULU) Faculty of Commerce, Administration and Law which was the last session in this year's UNIZULU Graduation Ceremonies. The ceremonies, which were held at the King Bhekuzulu Hall, KwaDlangezwa Campus, began on Monday, 8 May 2017 and ended today (Friday, 12 May 2017).
Nkosi graduated with a 71% average mark, making the graduand extremely proud. Speaking on Thursday (11 May 2017), Nkosi said, "Tomorrow is my birthday so hearing that I'm a Top Achiever is like extra icing on my cake. I'm writing an online exam on the day (Friday) so I'm not happy about that," said Nkosi, who- in recognition of her being a Top Achiever- received a laptop, courtesy of Professor Xoliswa Mtose, UNIZULU Vice-Chancellor.
Nkosi paid tribute to her mother whom she described as her "rock".
"My mom worked very hard for me to get an education. When I was in matric, she was graduating for her degree which she did at UNIZUL. She's currently doing her Honours. She has always been my rock and a positive example. I didn't face challenges as such but one thing that I found problematic, even though my mom provided, were the expensive books I needed during my studies. Books are so expensive. My mother would always say I must not worry about it, but I was also resourceful and would buy used or old ones from friends and other people to put the pressure off her (mom)," she said.
The current teacher is planning on doing her Honours in Economics.
She advised other young people to take their studies seriously and to never stop learning. "Education is key. There will be challenges along the way but giving up is never an option," she said.