USA EMBASSY VISITS THE UNIVERSITY OF ZULULAND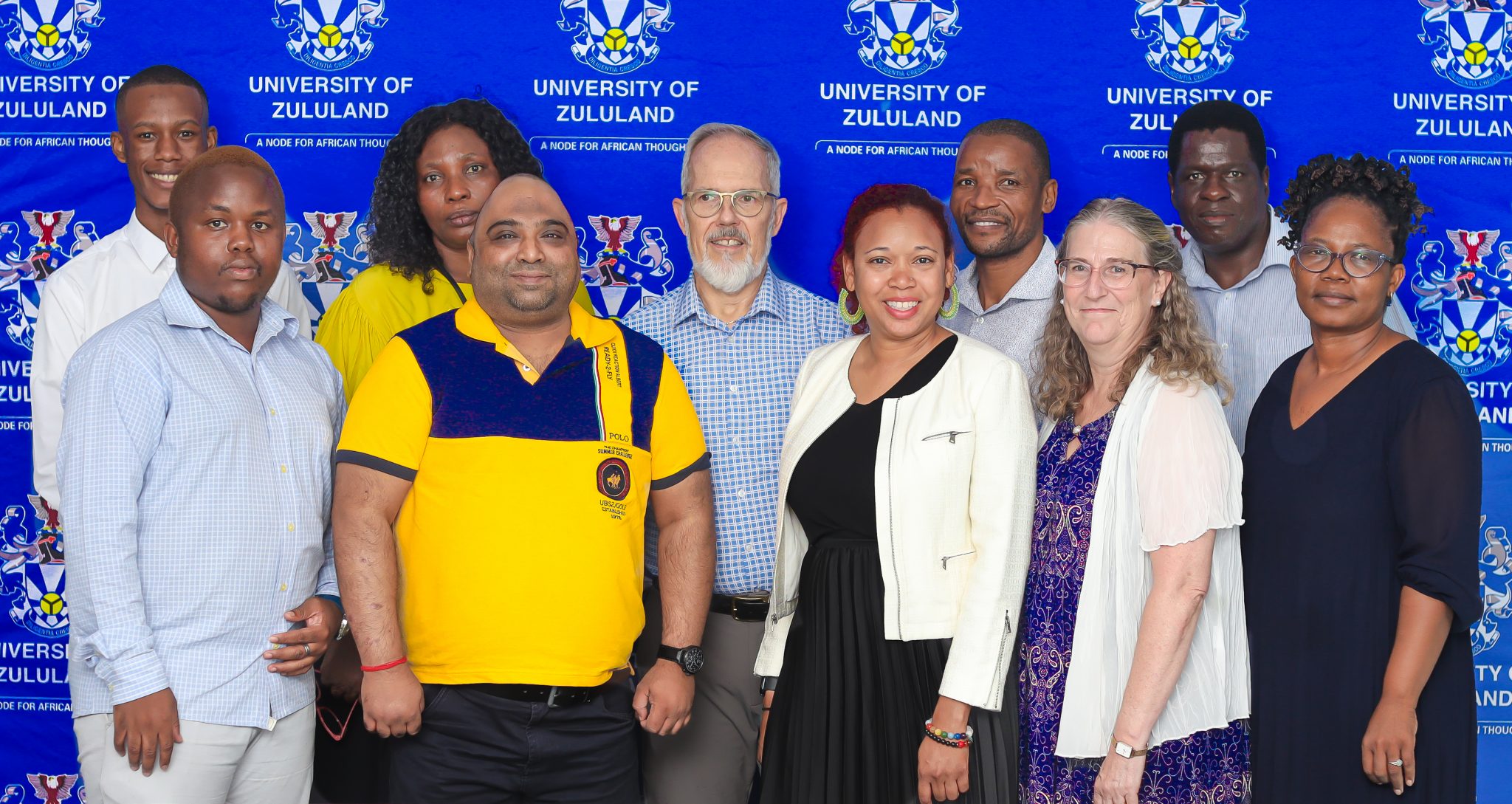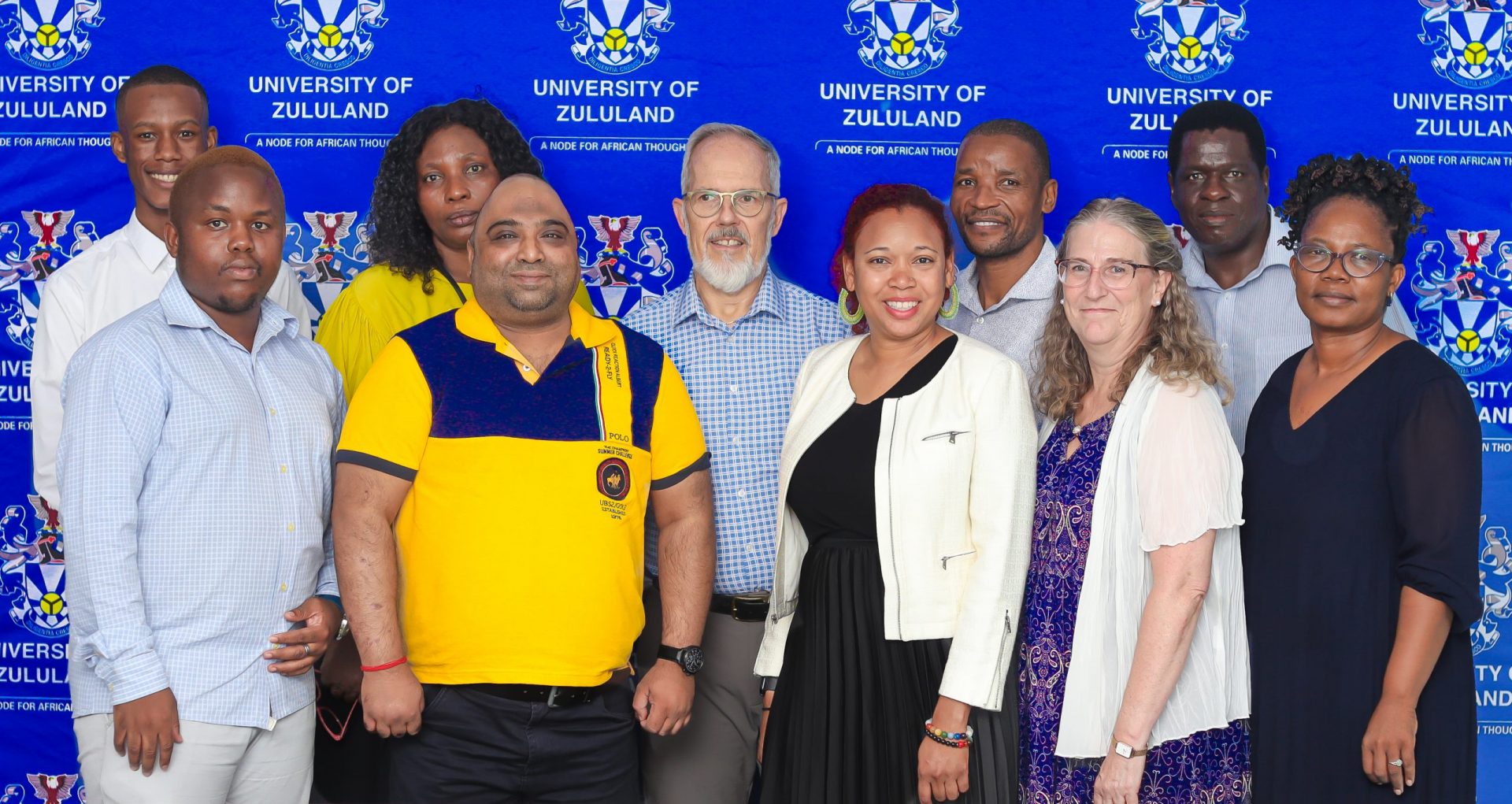 The Internationalization Office at the University of Zululand (UNIZULU) recently hosted the US Embassy . In attendance were Jaclyn Cole, Public Diplomacy Officer (U.S. Consulate General Durban); Frank Whitaker, Country Public Affairs Officer (U.S. Embassy Pretoria); and Susan Knowles (U.S. Consulate General Durban). The objective of the engagement was for UNIZULU to showcase how it is infusing indigenous knowledge into its curriculum. This was presented by representatives of the departments of Consumer Science, Botany and Zoology under the Faculty of Science, Agriculture and Engineering. There was an array of speakers that presented their entrepreneurial ideas in this gathering.
Prof. Nontokozo Mashiya, the Director in the Vice Chancellor's Office opened by welcoming everyone, "To our guest from the US Embassy, Dean of Science, members of the university and the entire house at large you are welcome, we are happy that you are here with us today, enjoy and make yourself feel at home."
Sbongakonke Fanyana Mncube a UNIZULU BCom Accounting Science student at Kwa-Dlangezwa campus presented in this gathering. Mncube is passionate about entrepreneurship, he shared his experience he had when he visited Appalachian State University (United States of America). He was one of the UNIZULU delegates that visited the United States of America's Appalachian State University regarding "Entrepreneurship program" which was hosted in the Appalachian State University.
Mncube presented his business idea where he shared that, "AdEverWhere is an innovative advertising platform that utilizes premium spring water as a new type of advertising medium while prioritizing philanthropy and sustainability. Every R1 from each beverage will be donated to charity to help building water tanks for people in need. We only need 30% of South Africans to choose AdEveryWhere so we can solve the global water crisis permanently."
The acting Deputy Dean of Science, Prof. Inocent Moyo presented in this session where he mentioned several research studies and projects, they are currently working on with his colleagues' and community around the university. Additionally he stated that UNIZULU has students who represent this institution abroad. He also mentioned that the university is currently promoting the notion of "Node for African Thought" FSA&E will be only taking abstracts that are written in both English and IsiZulu. This is a policy that is assuring that the Africanism is maintained.
Prof. Mashiya thanked everyone who contributed in the gathering and also emphasized  that the Internationalization has adopted a new strategy which is championing the notion of Africanization and digitalization. "… On my side I want to say I am really happy to see that we have achieved the objectives of the project that is funded by the US Embassy and I want to thank you for coming and also to see what we are doing, thank you very much. "Concluded Prof Mashiya.
-Mbuyiselo Mlaba