Social Work Students Ready to Help Communities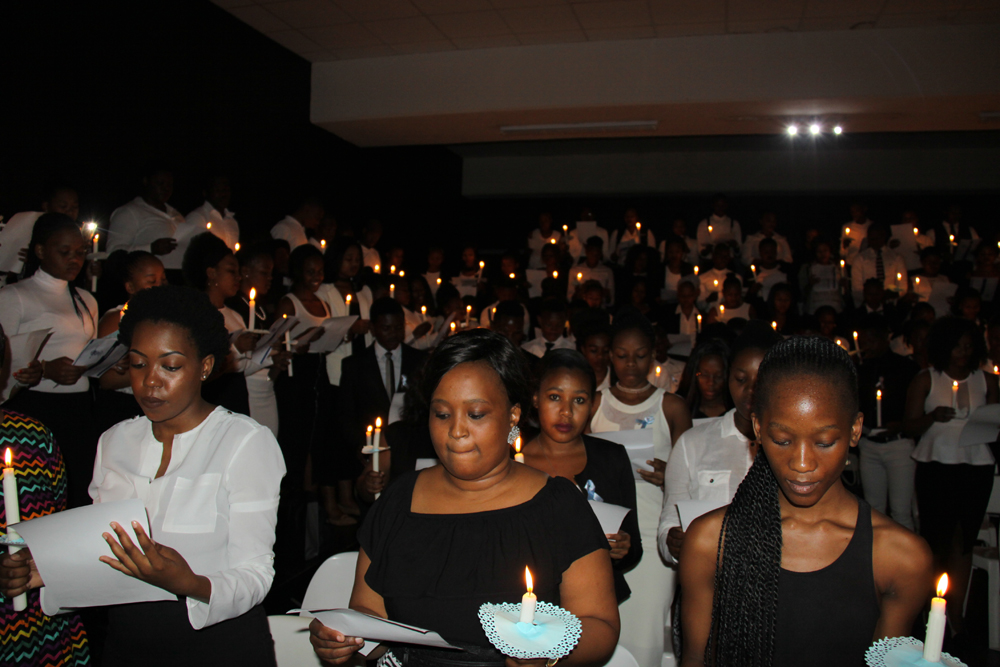 University of Zululand's (UNIZULU) Department of Social Work recently held a ceremonious occasion on Thursday where proud students pledged to be true and ethical professionals in their field.
The occasion also saw level two and three students receive registration certificates from the South African Council for Social Service Professions (SACSSP). The certificates will serve as a license for Social Workers to lawfully operate in the field, as it is illegal for any social, social auxiliary and student social workers from second year of study onwards to practice without firstly registering with the Council.
Nomandla Ndlovu, Social Work Acting Head of Department, said through the oath, students commit themselves to always adhere to the professional ethics and values that governs the Social Work practicums and internships. "With the oath, they commit themselves to serve their community and their nationwide country. The certificates from SACSSP works to social workers as a license to intervene with real clients and real problems," said Ndlovu.
Professor Gregory Kamwendo, the Dean of the Faculty of Arts at UNIZULU, emphasised the importance of obeying the ethics and obligations of the profession. "Today is a great day for you students as you take your pledge. I want you to understand that social work is a calling, you are not going there for money but to serve. I also want to emphasise the fact that the calling has its ethics and obligations," he told the students.
Vusi Khoza, Director of Victim Empowerment and Family Services who was the guest speaker at the event, challenged students to have ethical principles since the profession regularly deals with patients who are vulnerable.
"Level two and three students are going to go out there and begin to interact with real clients. The Dean spoke about Social Work being a calling. Well, that calling comes with lots of responsibilities There is sometimes some cases of inappropriate relationships with clients. As a professional, you must be able to establish professional boundaries," Khoza told students.
Students conveyed their delight following the pledge and further expressed that they are "more than ready" to help communities.
"I am ready to help people, especially in South Africa as you know that we are still a developing country," said Sikhumbuzo Mathe who is a student. "Social workers play a crucial role in developing the communities. So, I'm more than ready to help the people in the communities develop," he said.
-Samkele Sokhela
Pictured: UNIZULU Social Work students take their professional oath.