UNIZULU Law Clinic Imparts Legal Knowledge to Mandlakala Community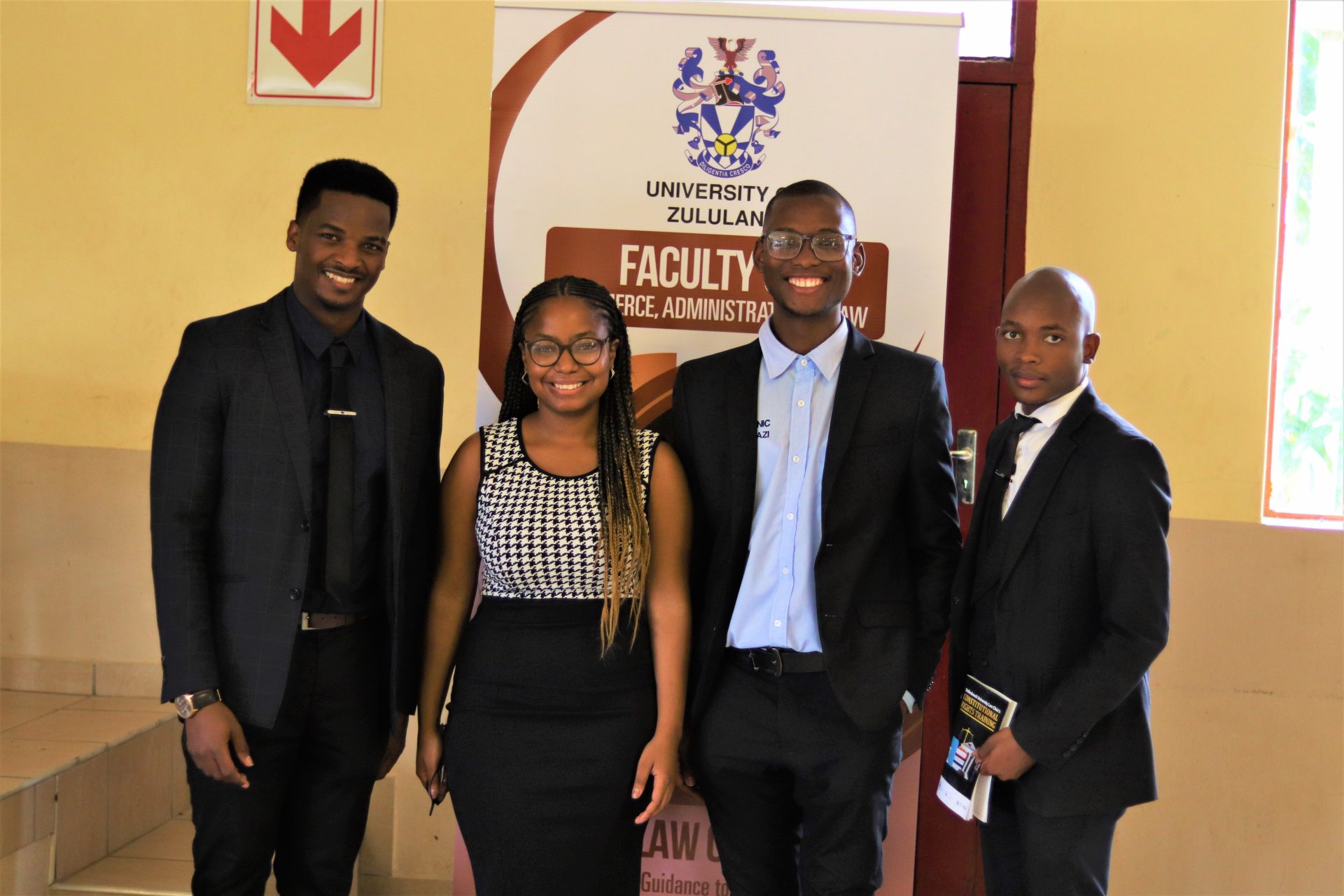 University of Zululand (UNIZULU) Law Clinic in collaboration with the Stellenbosch University (SU) Law Clinic, recently hosted a programme which was geared towards raising awareness about constitutional rights.
This initiative was part of a national constitutional rights training pilot started by the SU Law Clinic. The project entails providing basic constitutional rights training to rural communities across South Africa.
The area of Madlankala, outside Eskhaleni, was identified as one of the beneficiaries. This was because it is a rural location with indigent members, for whom information about the constitution is not widely available. The training was conducted in isiZulu as this is the community members' first language.
The constitutional rights training was aimed at equipping members of the community with knowledge that will enable them to make informed decisions, where the law is concerned. The workshop focused on various issues such as the Bill of Rights, children's rights, the right to education, right to privacy, among others.
Once the presentations were complete, the community members were afforded the opportunity to ask questions from the law practitioners.
About the UNIZULU Law Clinic
The UNIZULU Law Clinic specialises in providing legal services and support to vulnerable communities. The clinic works in collaboration and cooperation with various stakeholders regarding socioeconomic and legal issues in order to create general access to justice for the communities it serves. It currently has a strategic partnership with the University of KwaZulu-Natal Law Clinic to increase capacity and ensure that it is adequately equipped to provide legal assistance to the community.