UNIZULU Launches Bold New Health Programme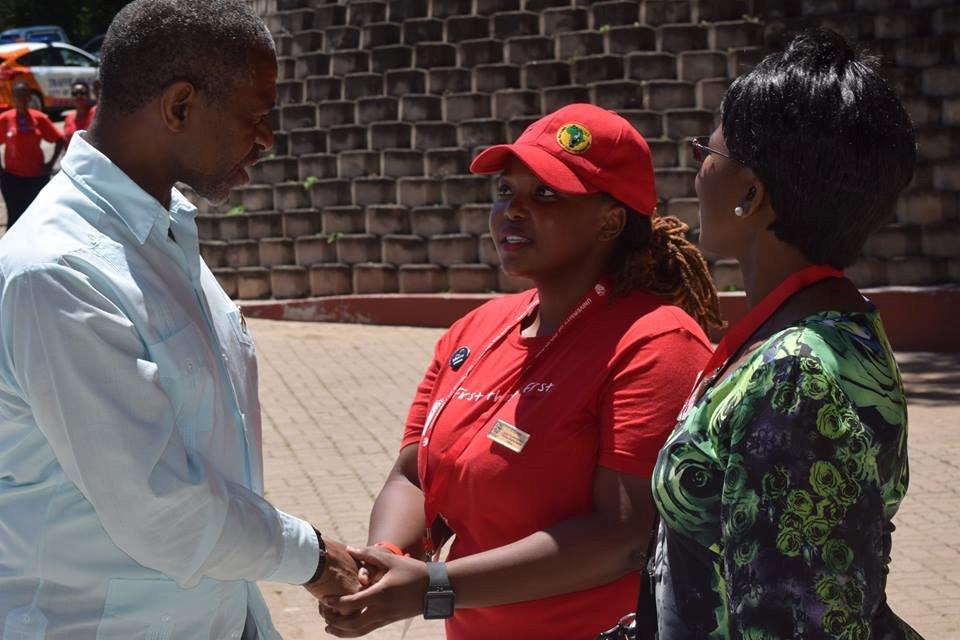 The University of Zululand made medical healthcare history on Friday, 23 February 2018, when it launched the Pre-Exposure Prophylaxis (PrEP) programme at its main KwaDlangezwa Campus.
The event was graced by the presence of KwaZulu-Natal Health MEC, Dr Sibongiseni Dhlomo, students as well as staff from the University as well as Department of Health.
PrEP is an ARV drug combination taken to prevent HIV infection by HIV-negative people who are at a greater risk of acquiring the virus. An initiative of the national Health Department, UNIZULU is the first higher education institution in KwaZulu-Natal to offer the programme. PrEP is currently only available  at seven higher education institutions nationally that will become sites in rolling out the treatment to young people.
UNIZULU was chosen as it meets the requirements for the programme such as staffing, the qualification of nurses, dispensing licences and adequate storage, to name but a few. The University was also chosen because it is already dispensing antiretroviral treatment (ART) to students living with HIV as well as other primary healthcare services. PrEP will be readily available as a prevention method to be used in conjunction with other prevention methods such as Universal Test and Treat (UTT), condoms and family planning, amongst others.
"This is a great and important day in the history of our University," said Professor Nqabomzi Gawe, UNIZULU Acting Dean of Students. "The university has taken a conscious decision to be counted among those who put the lives and welfare of their students first," said Prof Gawe.
Speaking on behalf of the UNIZULU SRC, Siyabonga Castro Mbangwa, expressed gratitude for the implementation of the programme at UNIZULU. "Our clinic is one of the most advanced campus clinics, we don't take that for granted. We are grateful. We as the SRC would like to say keep up the good work. You are doing a great job," he said.
Dr Dhlomo congratulated UNIZULU on the launch and being the first KZN university to offer PrEP. "I am extremely excited to be a part of this launch. I am glad that this programme has also been embraced by the SRC. UNIZULU has made us proud in KZN. I wish to assure you of the full support of myself," he said, while also encouraging the UNIZULU community to take responsibility for their own health. "I advise you to seek medical assistance whenever you notice the signs and symptoms of sexual transmitted diseases," urged Dr Dhlomo.
Hasina Subedar from the National Health Department cautioned that PrEP should not be seen as a substitute to other HIV prevention strategies, such as condom use, saying that it should rather be seen as an additional measure in preventing HIV infection. "The Higher Education and Training HIV/AIDS Programme fully supports the additional prevention strategy (PrEP) to allow youth access to the various prevention strategies. We believe this programme will ensure students graduate alive and prepare them to live a meaningful and healthy life after graduating as well as contribute positively towards the economic development of the country," said Subedar.
– Precious Shamase
Pictured: Dr Sibongiseni Dhlomo (left), KZN Health MEC, interacting with a UNIZULU Peer Helper (middle), during the recent PrEP launch at the University.