UNIZULU hosts CGPMB-2019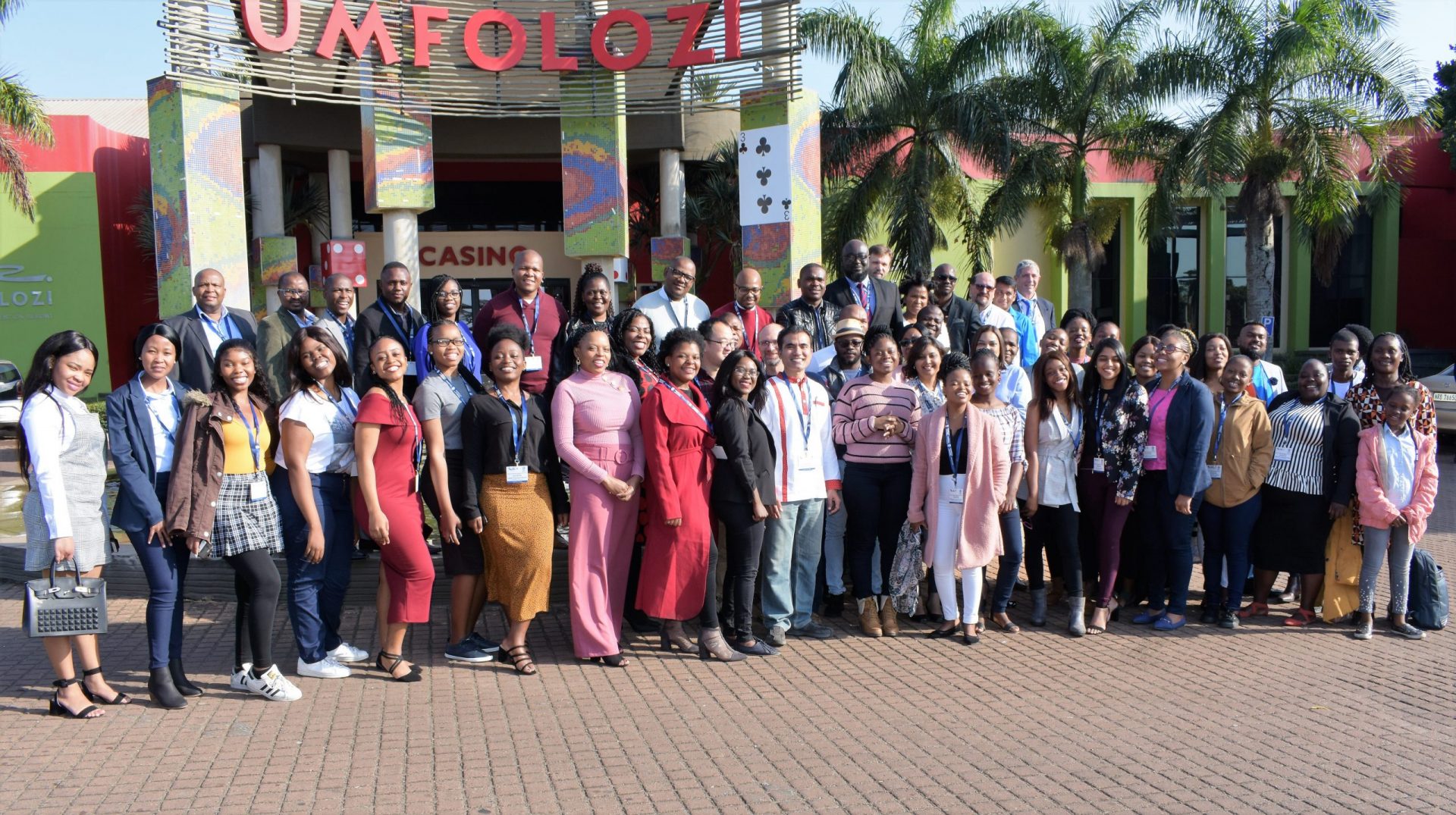 The Department of Biochemistry and Microbiology in the Faculty of Science and Agriculture hosted a two-day conference from the 27 to 28 July at the Umfolozi Casino, EMpangeni. The conference on Genomics, Proteomics and Metabolomics (CGPMB-2019) main aim was to educate young researchers on the latest developments available on the subject.
According to the main organiser of the Conference Prof Syed "The Conference was a huge success with attendance of close to 70 delegates excluding the staff and administrative staff of University of Zululand. Amongst the attendees, five of them were International delegates from Poland, Chile, China, Zimbabwe and Lesotho and delegates from thirteen different universities in South Africa were present. The conference exceeded the expectation of participants and delegates are looking forward to attend the next conference. "said Prof Syed.
The CGPMB engrossed researchers and expects from the field.  With more than 30 interesting presentations, the conference received a high level of interest. During the conference, young researchers honours, master's, doctoral and post-doctoral students were also awarded an opportunity of being speakers.
The Head of the Department, Prof Basson   congratulated Prof Syed and his research team on this initiative. "This conference was attended by 13 tertiary institutions in South Africa with 5 international guest speaker's open doors for the young post-grad students in the Faculty of Science and Agriculture to collaborate with leaders in this environment and fellow post-grad students from other tertiary institutions. I am glad to see that the international speakers did not only came for the conference but also stay for a week or two longer for collaboration in research. I asked Prof Syed to have this conference every second year and he promised me it will be done. Also a great thank you to NRF for assisting this conference." Said Prof Basson.
In his acknowledgements, Prof Syed thanked the National Research Foundation (Grant numbers: 120053, 115032 and 114159), South Africa and the University of Zululand (C686) for supporting this initiative as part of the 4th Industrial Revolution and skills development for young researchers.