UNIZULU Hosts 9th Tastes of Nuclear Physics Conference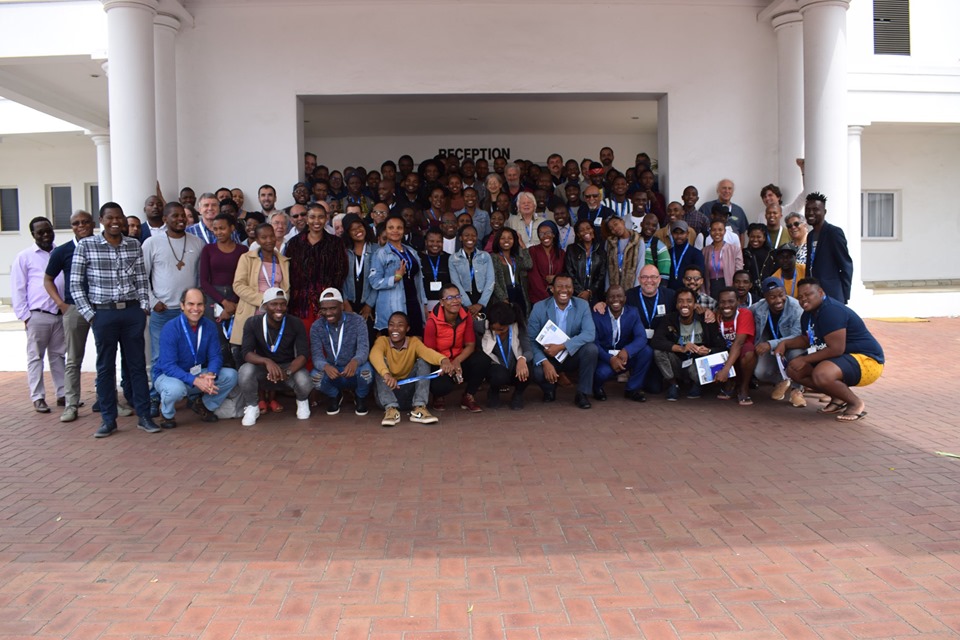 The 9th edition of the Tastes of Nuclear Physics, an international conference on fundamental nuclear physics and applications, hosted by University of Zululand (UNIZULU) in conjunction with the University of Western Cape (UWC) is currently underway at the Premier Hotel: The Richards, in Richards Bay.
The weeklong conference began on Monday, 30 September, and will end on Friday, 4 October 2019.
The conference is aimed at guaranteeing and stimulating students towards their highest education and Physics achievements by drawing world-class lecturers to instruct them on timely topics in Fundamental and Applied Nuclear Physics and enlighten them on new research opportunities and supporting state-of-the-art facilities nationally and internationally.
It saw national and internationally-renowned speakers such as Peter Butler, Paul Garrett and Krish Bharuth-Ram as well as David Jenkins and Mikhail Bashkanov, and other distinguished guests, unpacking strategically planned topics with delegates.
Prof Sipho Seepe, UNIZULU's Deputy Vice-Chancellor: Institutional Support opened the conference with a plea to the students and delegates who are attending event to use this special opportunity to engage with the scholars and speakers with a view of having discussions around physics and nuclear topics. "A special welcome should also go to our international speakers and students from partnering institutions. We hope that this platform will provide you with an opportunity to engage with the scholars who are here, with the view of tearing discussions around work especially in the field of nuclear and physics," Prof Seepe said.
The conference is packed with timely topics like Nuclear Applications, Structure, Astrophysics, Reactions, Shell Model to mention but a few. The distinguished speakers and panellists from around the globe will deliberate on the strategic and technical aspects of the conference.
Chair of the organising committee UNIZULU's Prof Sifiso Ntshangase said that the conference attracted internationally recognised experts to unpack Pear-Shape Nuclei and Spherical Nuclei & Seniority-Dominated Coupling to UNIZULU students and students who are studying towards honours and master's degrees in physics in other institutions.
"The objectives of this conference are to expose and motivate our students who are doing honours and master's degrees in physics, (provide a platform) for students to be able to engage with the experts in the field of physics and also to examine the nuclear behaviour in the universe. As part of the programme, public lectures on topics like Nuclear Medicine, Universe and Neutrinos which will be lead by renowned experts like Prof Amo Jordaan, Prof Azwinndini Muronga and Prof Eric Norman, respectively. We hope that after this conference we will be able to discuss the new proposals, student exchange programmes and joint funding applications," Prof Ntshangase said.
Prof Paul Garrett, one of the international speakers who presented on Complementary Measurements, said the initiative between UNIZULU, UWC, iThemba LABS and other facilities was great. He added that he hoped students and postdocs from these institutions would be able to present on their on-going research projects to motivate physics discussions and positive feedback from the experts.
Prof Nico Orce, a member of the conference organising committee, said that this conference would give hope to students from UNIZULU and other facilities in the province of KwaZulu-Natal, that they will be able to reach their dreams of being the academics in the field of physics. "This initiative will be hosted every two years at UNIZULU. We will bring our very best experts and academics to empower students of the northern KwaZulu-Natal and Surroundings," concluded Prof Orce.
– Siyanda Mntambo
Caption
Sheer satisfaction as delegates of the 9th Tastes of Nuclear Physics conference wrap up day one of the weeklong conference currently underway at Premier Hotel The Richards in Richards Bay.