UNIZULU celebrates the legacy of Madiba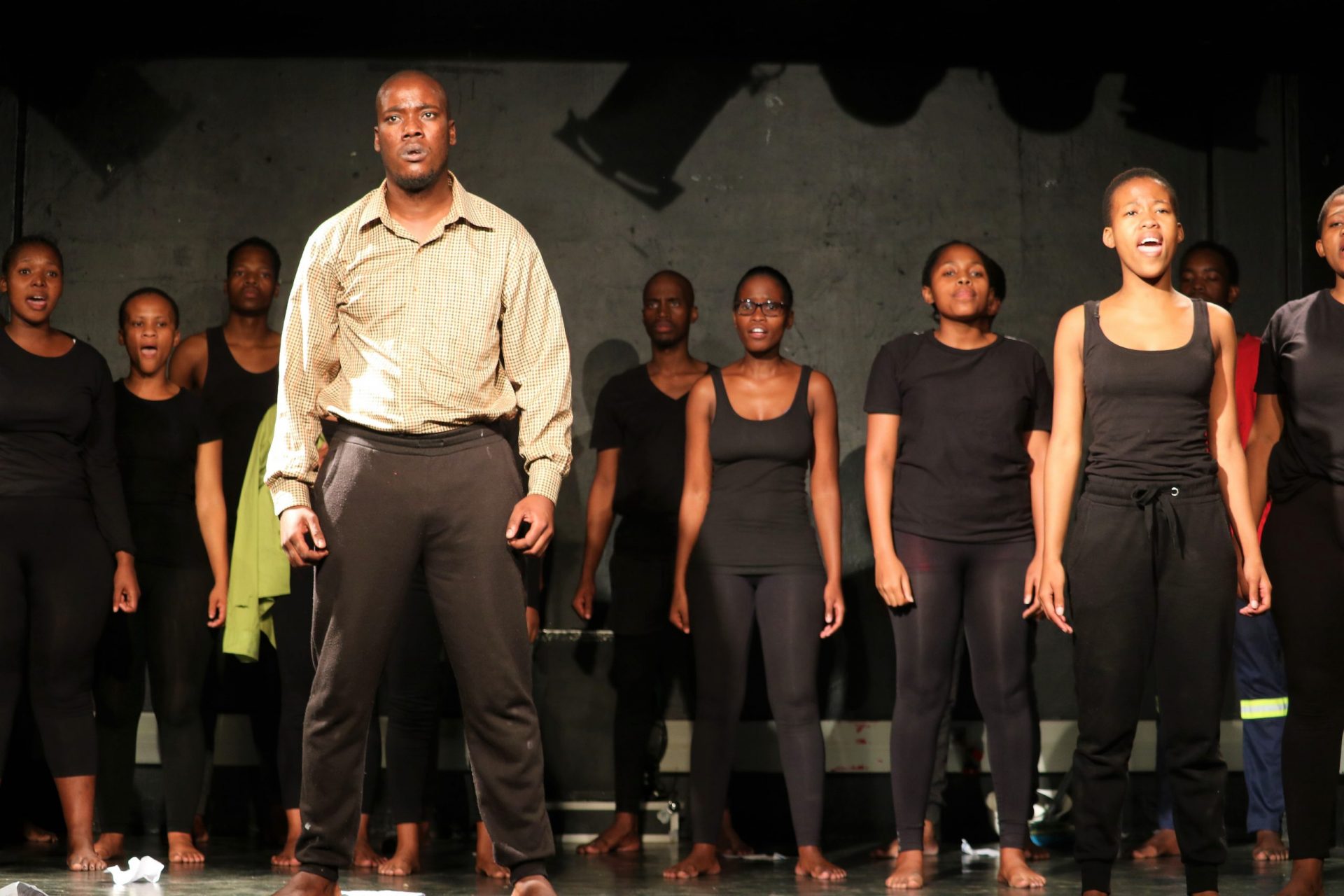 Yesterday,18 July the University of Zululand joined the rest of the world in celebrating and honouring the legacy of the departed former Statesman the larger than life: Nelson Rolihlahla Mandela. The Mandela day Mandela Day was officially declared by the United Nations in November 2009.The aim of the day is to highlight Mandela's 67 years of selfless dedication to fighting for peace, reconciliation and democracy by doing good for others.
The University staged the AMANDLA musical production that celebrated the life of Nelson Mandela through a song and dance, in this artistic performance. The play told a tale of Mandela's struggles and his journey to a non-racial society and achieving principle of UBUNTU. This amazing musical production was performed by UNIZULU Choir and Creative Arts department students collaboratively.
"We feel like authentic South African because of this great son of the soil, because of his humanity which translate into UBUNTU concept and is embraced by everyone irrespective of colour, race or creed. uTata fought for the liberation of mankind by first emancipating himself. Mandela noble purpose can be conceptualised through lens of a traveller, Ubuntu does not mean that one must be deprived but self-transcendent, the call is out to go beyond yourself, we are called to embrace the multi-facaected nature of Ubuntu as a spiritual ideal" Professor Mtose, UNIZULU Vice-Chancellor alluded.
The UNIZULU creative arts department gave a resounding musical performance showcasing the life and struggles of people pre-and post-apartheid regime. it was befitting honour to uTata's legacy as his life had rich musical associations and that is evident in the popular dance he coined called "Madiba jive"and his belief that music is a great blessing as it has the power to elevate and liberate us, music has the magic to make people dream and is a melody for unity.
We are called to make each day count by making a difference his teaching are a constant reminder that what counts in life is not the mere fact that we lived. It is what difference we have made to the lives of others that will determine the significance of the life we lead.