Prospective Teacher Aspires to Motivate the Youth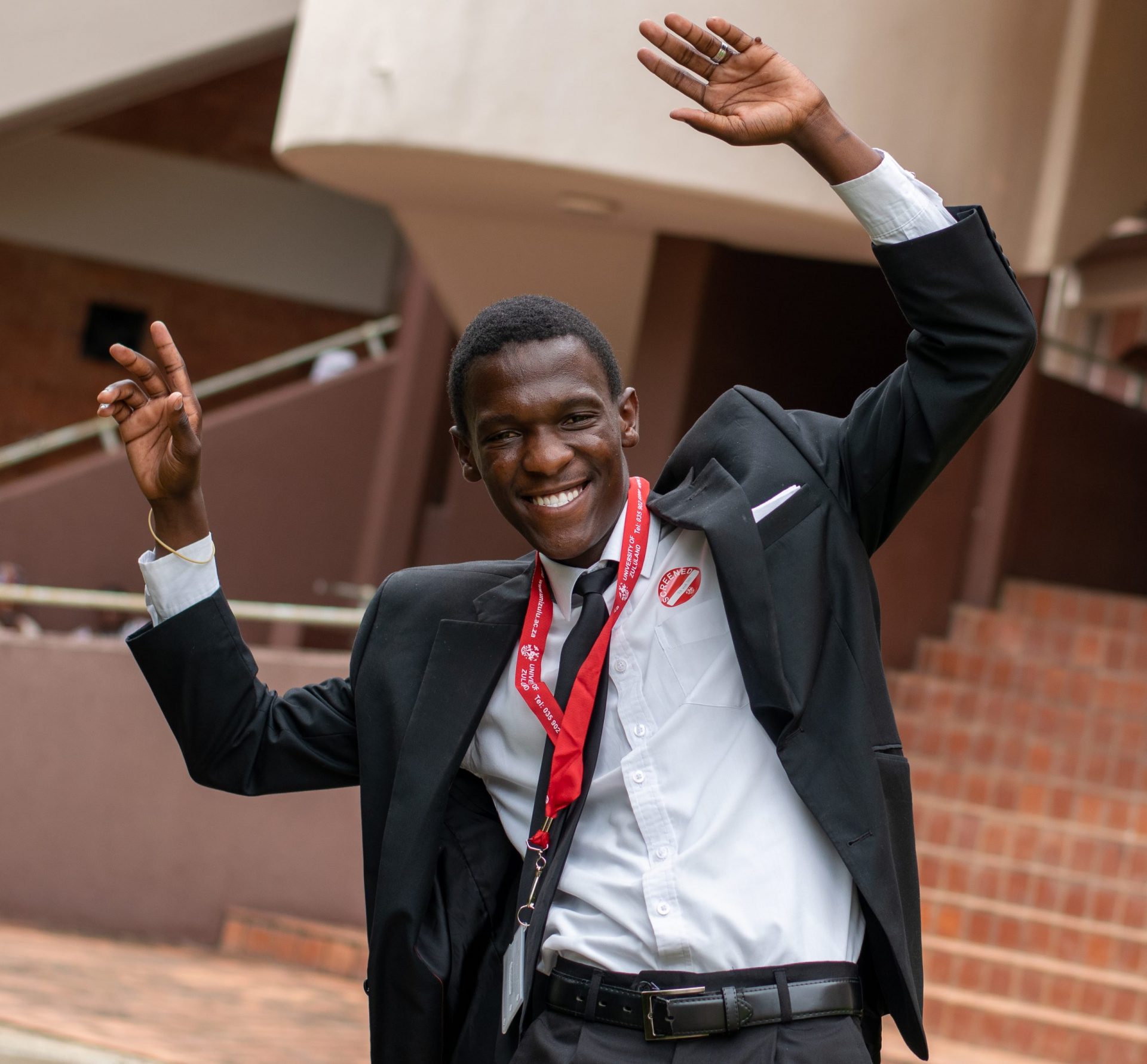 Nkululeko Thabiso Dladla, first-year Bachelor of Education student, is living proof that being a product of deep rural education need not be a hindrance for any individual's progress.
Owing to his unwavering focus on his studies, the 18-year old from Sahlumbe, a rural area in Ladysmith, KwaZulu-Natal, left a mark in his high school after obtaining six distinctions out of his eight subjects.
Dladla is the second eldest of six children. The family home, however, houses both his immediate and extended family, he said. Even though he comes from an impoverished background, the young man has never been oblivious to his potential and opportunities. In fact, he dubs himself a "man with solutions".
"I believe confidence is my best character (trait). I greatly believe in myself. I set goals and do all in my power to achieve them. I (also ) value education," he said.
Sharing a little about his experience in high school, he said that it was not an easy journey. He acknowledged that high school can be a really difficult experience with distractions but fortunately, these factors never swayed him from travelling in his intended direction.
"I always knew what I wanted. My passion for teaching is what drove me," Dladla said. With this in mind, he worked hard at achieving his excellent results. He treated everyday as a new opportunity to improve himself as he knew that each and every day counted. Having a strong support system played a great role too. The school principal made all the matric learners swear on excelling in their school work. At home, his mother's moral support motivated him to excel as well. Taking stock of this, Dladla and his study mates put shoulder to the wheel.
Today, the self-motivated young man has registered for a Bachelor of Education degree in Senior Phase and FET (MSTE). He feels that teaching is his calling because he desires to ensure that the youth realise their dreams. From his experience, the schools in his neighbourhood still need passionate teachers like his Life Sciences teacher, whom he looks up to.
"(There is a) Zulu phrase I usually (use) to encourage myself (and that is) 'Isibindi umanqoba'. That means courage is all we need to keep going forward," Dladla shared.
In his leisure, he loves reading novels, mostly Zulu ones.
– James Thwala