"My mom is the pillar of my strength" – Top FHSS Achiever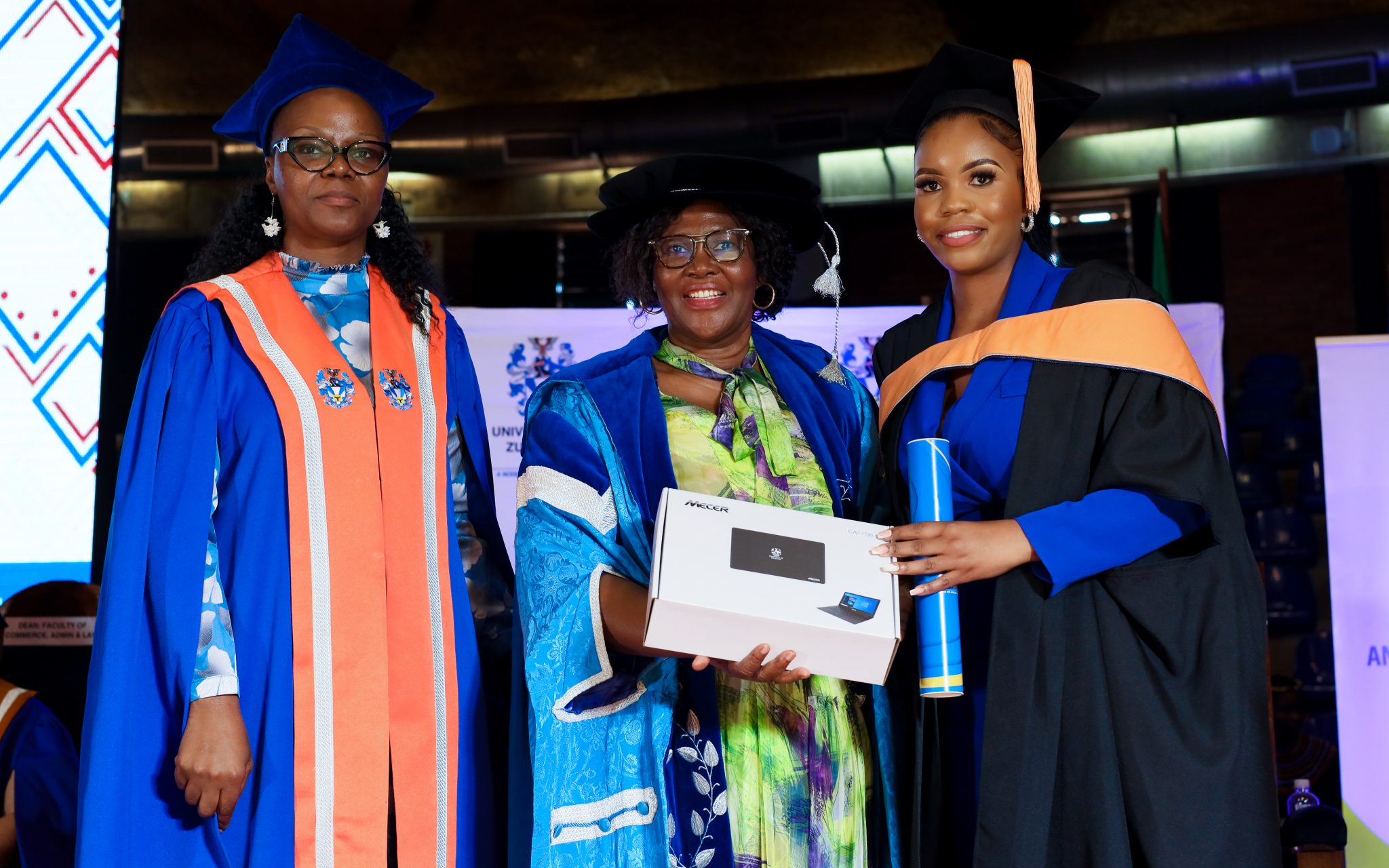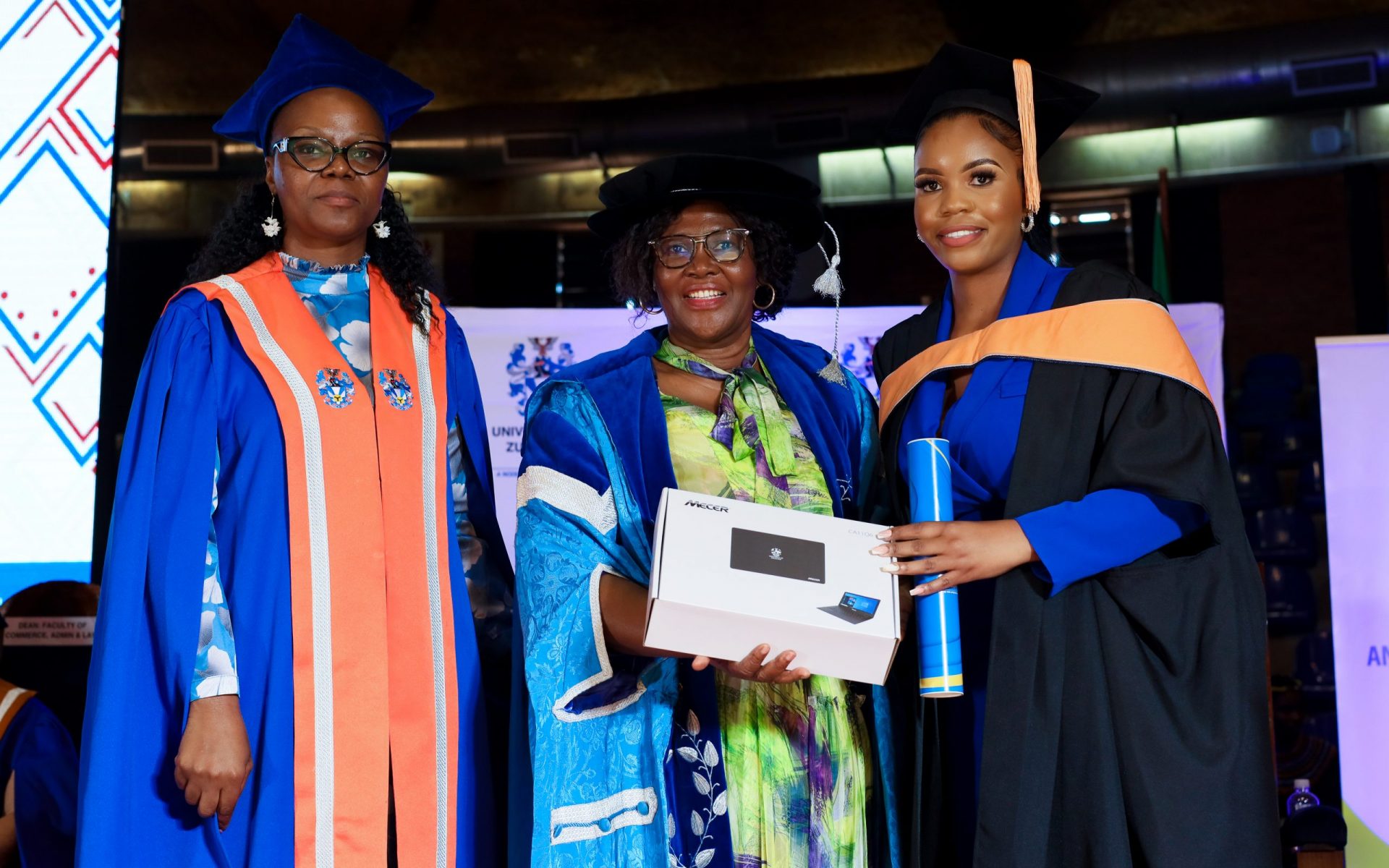 History keeps on repeating itself with Nontokozo Sithole, a 22-year-old from Estcourt in KwaZulu-Natal. The limelight has always been on her and her twin sister Nontobeko Sithole. The pair was studying Bachelor of Arts in Development Studies and was also honoured by the former Dean of the Faculty of Humanities and Social Sciences (FHSS) during the 2022 Dean's Student Excellence Awards.
Nontokozo is currently doing her Bachelor of Arts Honors in Development Studies. Her twin sister on the other hand has started working. Nontokozo graduated on Thursday, 20 April 2023 and was one of the top five achievers in the faculty. "I began pursuing my degree in BA Development Studies in 2020, and I am proud to say that I am now graduating with a solid understanding of the social, economic, and political factors that influence development in different parts of the world," she asserted.
Nontokozo spent most of her childhood in Ladysmith, where she was raised by her mother and grandmother. Later, they relocated to Weenen when her mother got a job as an educator. The twins attended their primary school there before moving again to complete their high school in Estcourt, at Drakensberg Secondary School.
The twins were singly raised by their mother. Both are inspired by her as she exemplifies the characteristics of a strong independent woman. Nontokozo acknowledged that this was one of the things that made her work so hard and strive for a better life. "I knew that if I wanted to achieve my goals, I had to put in the necessary effort and dedication," she said.
She gave credit to her mother who played an indispensable role in shaping the person she is today. She is grateful for the unwavering support and guidance which has been instrumental in her personal growth and development. "I have always felt that I can rely on her whenever I need help or advice. What I admire most about my mother is her strong work ethic and firm passion. From a young age, I have witnessed her approach every task with dedication and enthusiasm. Her behaviour has taught me the value of hard work and has influenced the way I approach challenges in my own life," the graduate said.
Reflecting on her academic victory, Nontokozo said being a top student in FHSS requires motivation, hard work, and staying focused on achieving one's academic goals. She added: "As one of the top achievers in the faculty, I feel a great sense of joy and fulfillment knowing that my hard work has paid off. This achievement serves as a clear indication that my academic efforts have been successful, and I am proud of myself for it. It means a lot to me, and I understand that I need to continue this path, believing in myself and remaining dedicated to my goals."
After completing her honours degree, Nontokozo envisions herself working and completing a Master's.
Her mantra is "Believe you can and you're halfway there" by Theodore Roosevelt so there is no doubt she will fulfil her dreams.
– Mbuyiselo B. Mlaba
Picture by: James Thwala