Music Legend Honoured During Lecture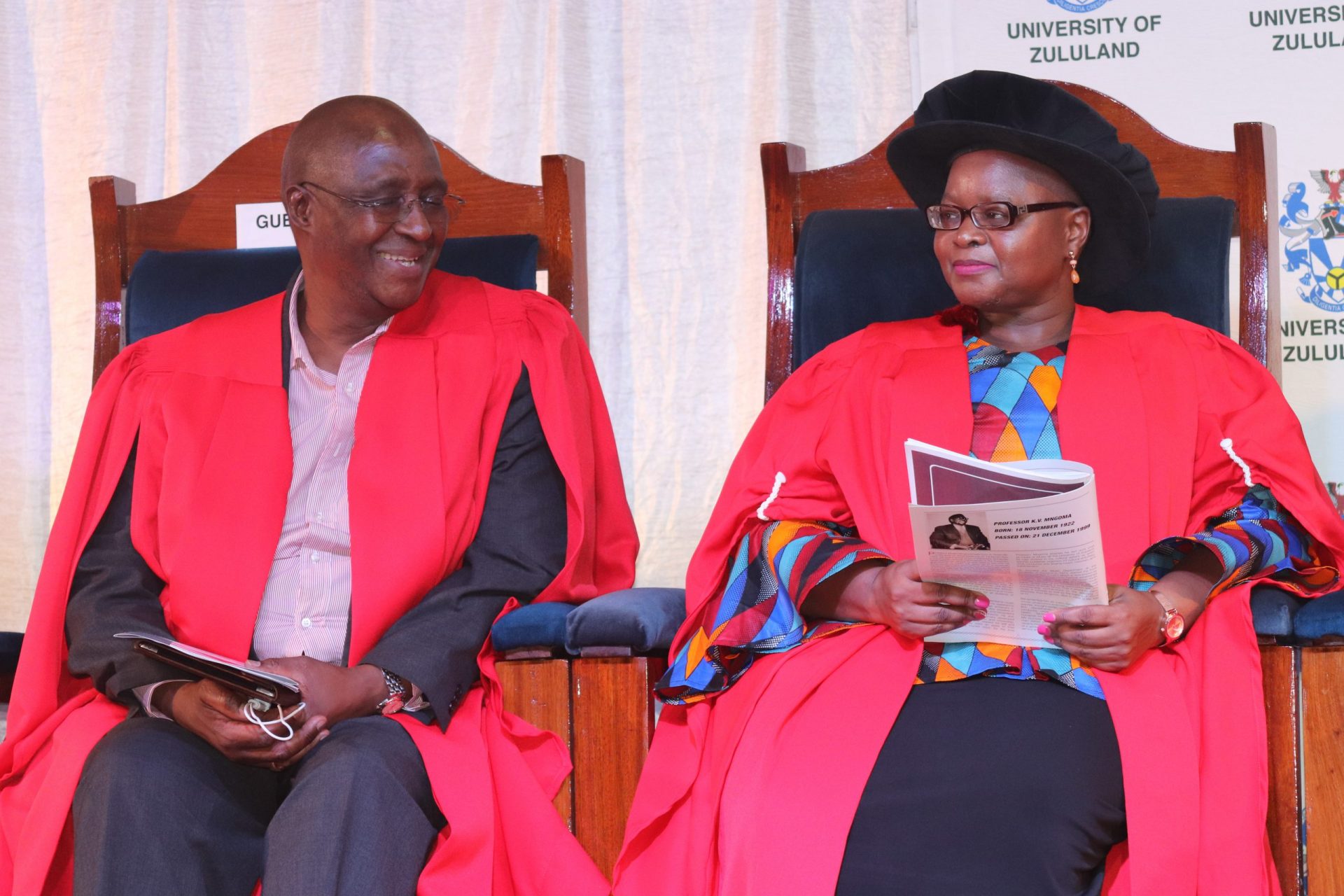 The life and times of the late Professor Khabi Vivian Mngoma, an influential music legend and former lecturer of the University of Zululand (UNIZULU), were celebrated through an educative memorial lecture which was held at the King Bhekuzulu Hall on Monday, 18 November 2019.
The event couldn't have come at a more opportune time as it coincided with the birth date of Prof Mngoma, who was born on the 18th November in 1922. The year 2019 also marks 20 years since the passing of the musical giant on 21 December 1999.
Even after two decades since Prof Mngoma's demise, he is still revered by many for his immense contribution to the South African music industry. He founded and ran numerous music programmes through his teachings, music performances and concerts. His philosophy was that local music should reflect both African and Western elements which he ensured to incorporate in his teachings.
It was a great honour for UNIZULU to organise this lecture as the late legend assumed his last position as Head of Music at the University. During his time in the institution, he founded the Music Department in 1975. He continued to take strides in the musical sphere, starting the Khongisa Youth Centre for the Performing Arts in 1976 and the Ford Choirs in Contest (now Old Mutual National Choir Festival) in 1977. Earlier, he had established the Ionian Music Society in 1960 and Ionian Youth Orchestra in 1969.
The memorial lecture was presented by Prof Nyameko Barney Pityana, theologian, lawyer and activist, with the respondent being Prof Zoliswa Twani, Director of the Miriam Makeba Centre of Performing Arts at the University of Fort Hare.
Prof Pityana titled his lecture "Khabi V Mngoma: Community Builder. The Role of Music in Intellectual Development and Social Cohesion". According to him, music played various roles in the black society. "It was not just in church that music was made. Nor was it at formal events as in choir competitions or renditions by choirs at social events. It was also a way in which communities, formed, shaped and reshaped themselves. It was the means by which communities expressed their common or shared joy and pain or celebration or lament. At times, however, music brought people together in celebration at rugby matches as a way of encouragement to the team, a kind of war-cry. Even that brought people together in a common consciousness," he narrated.
Prof Mngoma's work with choirs in Soweto, Gauteng was reflective of Prof Pityana's theory. The legend aspired to improve the quality of voices that formed the choirs in townships. This lead to his establishment of choirs and festivals in the township at the time. At the core of the music enthusiast's heart, Prof Pityana reckons, was instilling the principle of harmonious singing; for choristers to understand that they were a part of a whole. He taught them that in music, one had to have an ear to listen to their own tone, the tones of other choir members as well as the imagination to understand what the people who are listening must be hearing. This notion can be likened to that of social cohesion, where one has to embrace their individualism while also fitting into an entire community.
In her response, Prof Twani concurred with Prof Pityana's lecture, adding that Prof Mngoma could also be described as an attuned leader when considering how he cultivated and constructed music as an academic discipline in African universities. Borrowing from Dr Reuel Khoza's description, she said an attuned leader is preoccupied with their connectedness with the community; they are compassionate, have integrity, humility, reasonableness and are able to determine effectiveness based on knowledgeability. These are attributes she affirmed Prof Mngoma possessed.
– Naledi Hlefane
Caption
Prof Nyameko Barney Pityana, theologian, lawyer and activist and Prof Zoliswa Twani, Director of the Miriam Makeba Centre of Performing Arts at the University of Fort Hare who presented the memorial lecture and responded, respectively.