Media Invite- DHET Minister to visit UNIZULU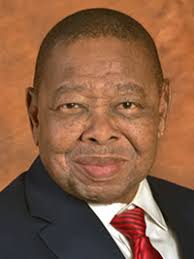 MEDIA ADVISORY
TO: All media
ATTENTION: News Editors/ Reports For Immediate use:
MINISTER OF HIGHER EDUCATION, SCIENCE AND INNOVATION, DR BLADE NZIMANDE, TO MONITOR THE IMPLEMENTATION OF COVID-19 HEALTH AND SAFETY MEASURES AT THE UNIVERSITY OF ZULULAND
The Minister of Higher Education, Science and Innovation, Dr Blade Nzimande, will lead a delegations comprising of Higher Health to the University of Zululand to monitor the implementation of COVID-19 health and safety measures, particularly at the student residences.
Unizulu is the third institution to be visited by Minister Nzimande since the phased reopening of campus activities in the entire Post School Education and Training sector on the 23rd May 2020.
The university is amongst the institutions which began receiving students and employees back to campuses and play an central role in the production of COVID-19 accessories such as masks and sanitizers for usage by staff and students.
During the Minister's monitoring visit, Higher Health will be demonstrating how the HEALTHCHECK mobile diverse works and demonstrate how they conduct their daily screening for all Students and Staff entering the campus as well as showcasing additional infrastructure such as quarantining sites and other essential clinical and psycho-social health services.
Members of the media are invited to join the Minister in receiving the briefing from the university management, and during his visit to the student residences and the laboratory
The visit will take place as follows: Date: Thursday, 23rd July 2020
Venue: University of Zululand, KwaDlangezwa Campus, 1 main road Vulindlela, KwaDlangezwa
Time: 08h30-12h30
Members of the media are advised to confirm their attendance by contacting Ishmael Mnisi at 0660378859, Gcina Nhleko at 0832837222 or Seema Ramnarain at 0833883100.
-End-
Issued by:
Ministry of Higher Education, Science and Technology DST Building (53), CSIR Campus Meiring Naude Road Brummeria
Pretoria
Enquiries: Ishmael Mnisi 0660378859