FACULTY OF ARTS WOMEN IN RESEARCH (FAWiR)LAUNCH ACCELERATES GROWTH FOR WOMEN IN ACADEMIA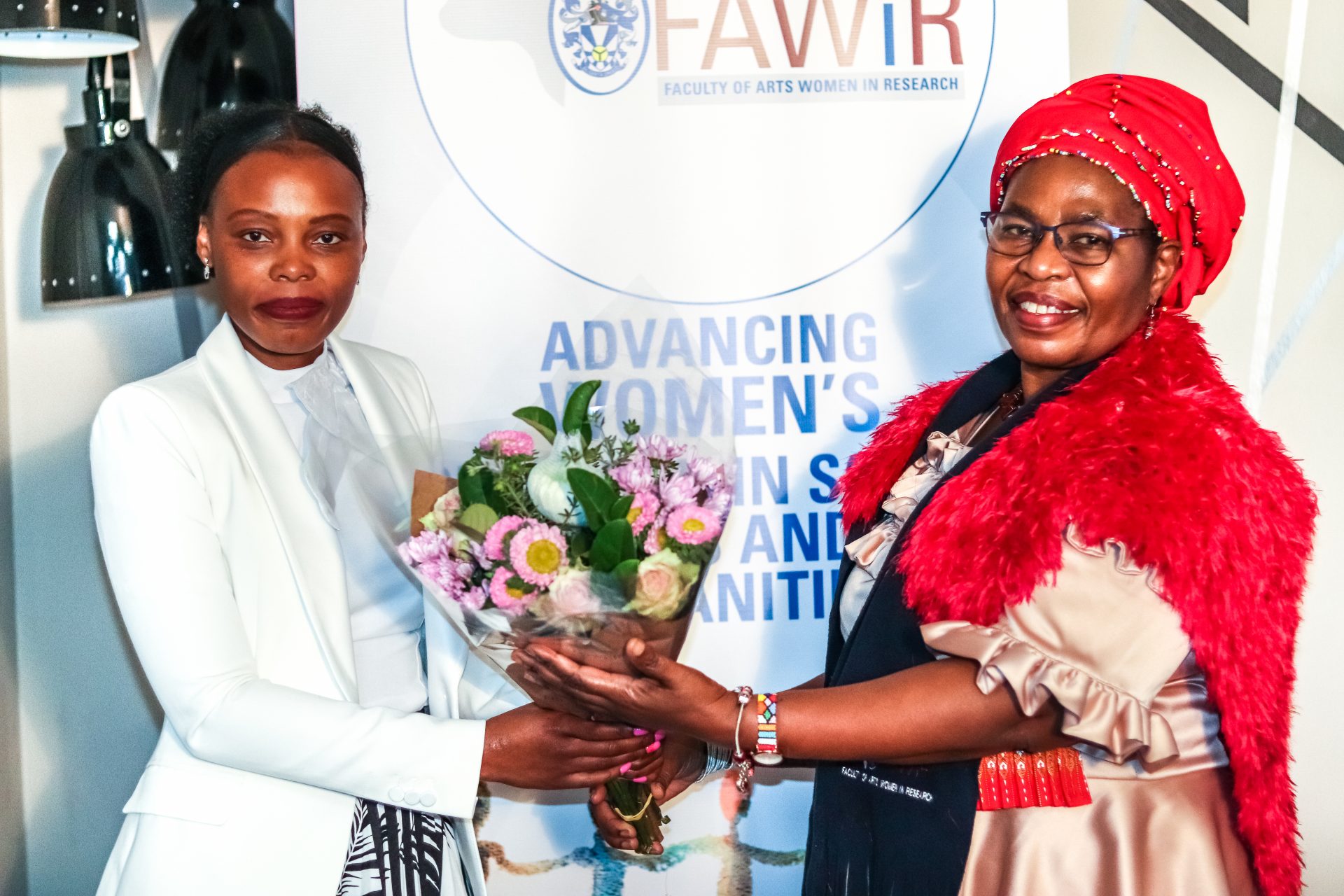 "We are part of highly distinguished women in society, we are out there to represent and shine as few women are making strides in higher education" those were the remarks of Shalo Mbatha, the Programme Director during the FAWiR launch. FAWIR was launched amidst much funfare as this capacity building programme within the  Faculty of Arts was launched on Friday 19th June 2021 at the Bon Hotel in Empangeni.
The pioneers for this project has been the late Dean of the Faculty (Professor Kamwendo) and the current Dean has been instrumental in ensuring that Women in Research capacitation is accelerated.  Deputy  Dean: Research Prof Shakoane reiterated the importance of setting realistic goals and prioritise them. She alluded to the role of women, as wives and mothers however she emphasized that if women prioritise education it become a lifetime achievement that no one will take away.
Professor Shakoane encouraged colleagues who are pursuing their Masters studies to start publishing papers in order to establish a research-rich foundation which is a pinnacle of working in an academic institution.
Professor Nzama took the colleagues on the memory lane and the road travelled which has culminated in the Faculty to boast its own publication for publishing journals called iNkanyiso. Professor Nzama shared that initially the Faculty of Arts department was dominated by male academics and when two female colleagues obtained their PhD's that was the starting point for cultivating a research culture within the Faculty. In 2017 Dr Cele, Dr Mdiniso, Dr Nkwanyana & Dr Zondi were amongst the  first women who obtained their PhD's in the Faculty and the late Dean inspired and encouraged all female academics to participate in this initiative
The Needs analysis was conducted and it was established that women researchers needed mentorship and a little bit of support in terms of publishing and writing papers. The first retreat to groom ladies was held in Hluhluwe and from that session, participants learned the intricacies of networking and the importance of women in unity.
Professor  Masoga, the Faculty of Arts Dean unpacked the logo architecture of FAWiR which is about capacity building, he showcased the achievements of various women within the Faculty who are doing great work in accelerating their work, amongst those highlighted were Ms Nonkululeko Dlamini who will be travelling to Switzerland to pursue her PhD and will return after 4 years. The Faculty veteran Dr Buthelezi has made great strides in publishing and will be leading the soon to be launched Centre for African languages.
Professor Masoga reiterated that working for a University is a privilege and an honour hence he made a deliberate decision to associate with African Universities as a space to thrive in his academic life.
Dr Cele gave a presentation on the implementation plan for the programme," It is the idea of the Faculty that we must all agree and we must all endorse our course of action, the banner, and all symbols for this project have been endorsed by women who are participants in the Faculty.
Collaborations and partnership are very important in research as it is daunting to do everything on your own, that will assist you to be more productive, black women work harder than their male counterparts for recognition, also success it is not guaranteed because there are people who are critiquing everything that you do, but if you are focused you will succeed, she concluded"