Economics Students Enlightened After Tour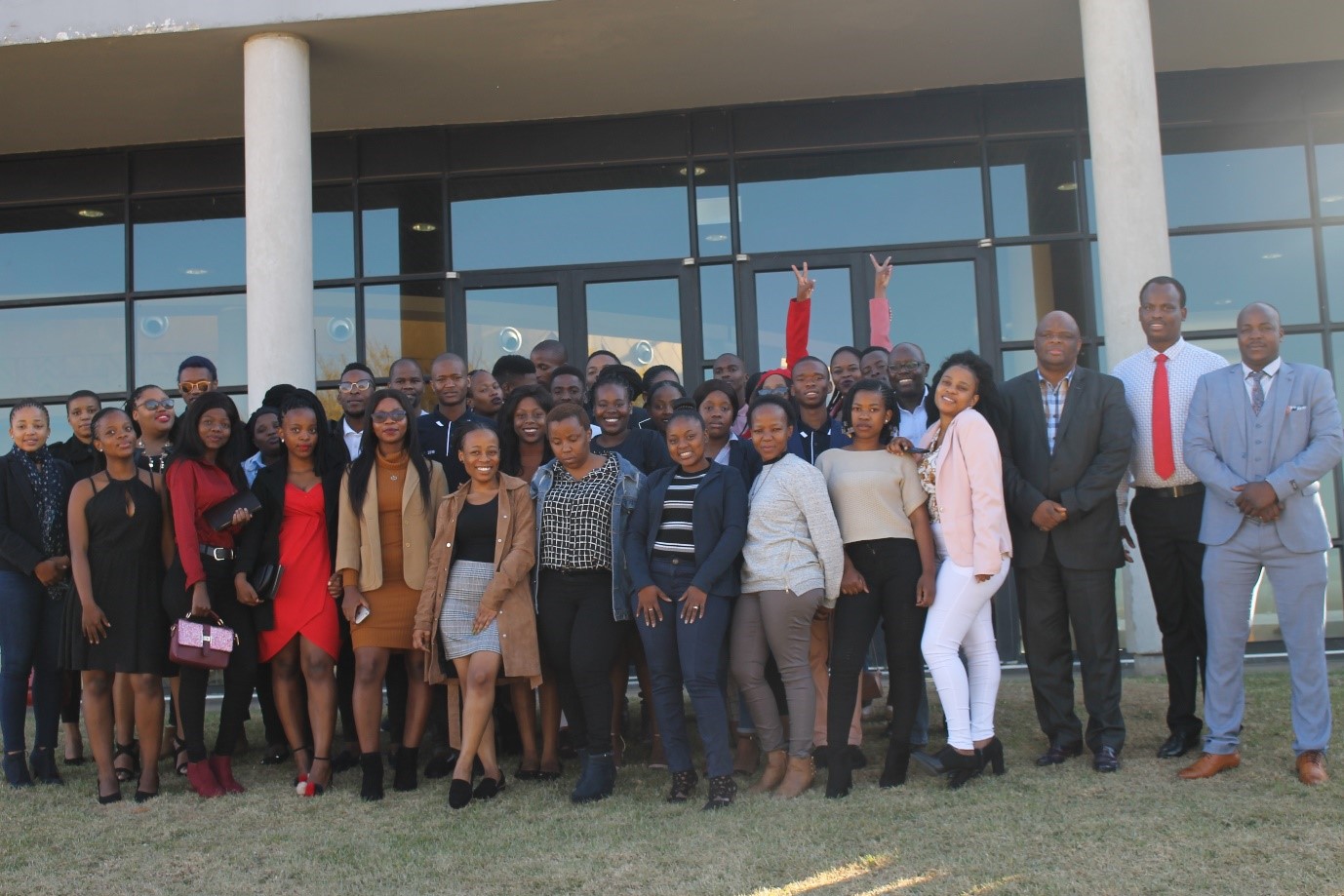 The student society of the Department of Economics at the University of Zululand (UNIZULU) recently embarked on a weeklong journey that saw them getting insight into how some of the country's biggest financial institutions in Pretoria operate.
According to Mashapa Sekome, a lecturer in the Department of Economics, the trip was organised with the intention of deepening the students' understanding of the field of economics. The students visited the South African Reserve Bank (SARB), Competition Commission, National Treasury, National Energy Regulator of South Africa (NERSA) and Development Bank of Southern Africa (DBSA).
At SARB, students were taught about the origin of the company, the functions of money and the importance of the monetary policy in the economy. The group then proceeded to the Competition Commission where experts explained the role of an economist in the institution in detail.
First-year student Thandeka Ncube said the tour reached its climax when the group spent a day learning about the functions of the different division of the National Treasury offices on the third day. "I didn't know much about economics, but thanks to the National Treasury I have learnt a lot. Now I understand fiscal policy very well," she said.
The following day saw the students visiting NERSA. The presenters in this institution emphasised the importance of regulation and ethics in the industries where there is no competition. The day culminated in a session of a robust conversation. Ntando Mathonsi, a third-year student said: "Now I am clear about the opportunities that will be available for me after my graduation, thanks to the institutions we went to."
The tour ended on a very high note as students visited DBSA on the final day. It was here were most members of the envisioned themselves working upon completing their studies. After the half-day presentations and office tour, the group proceeded to Vilakazi Street at Soweto, Johannesburg to visit the Mandela House and Hector Peterson museum.
– Mashapa Sekome 
Caption
The student society of the Department of Economics during its recent visit to the Development Bank of Southern Africa in Midrand.