Dr Lindiwe Siziwe Ngobese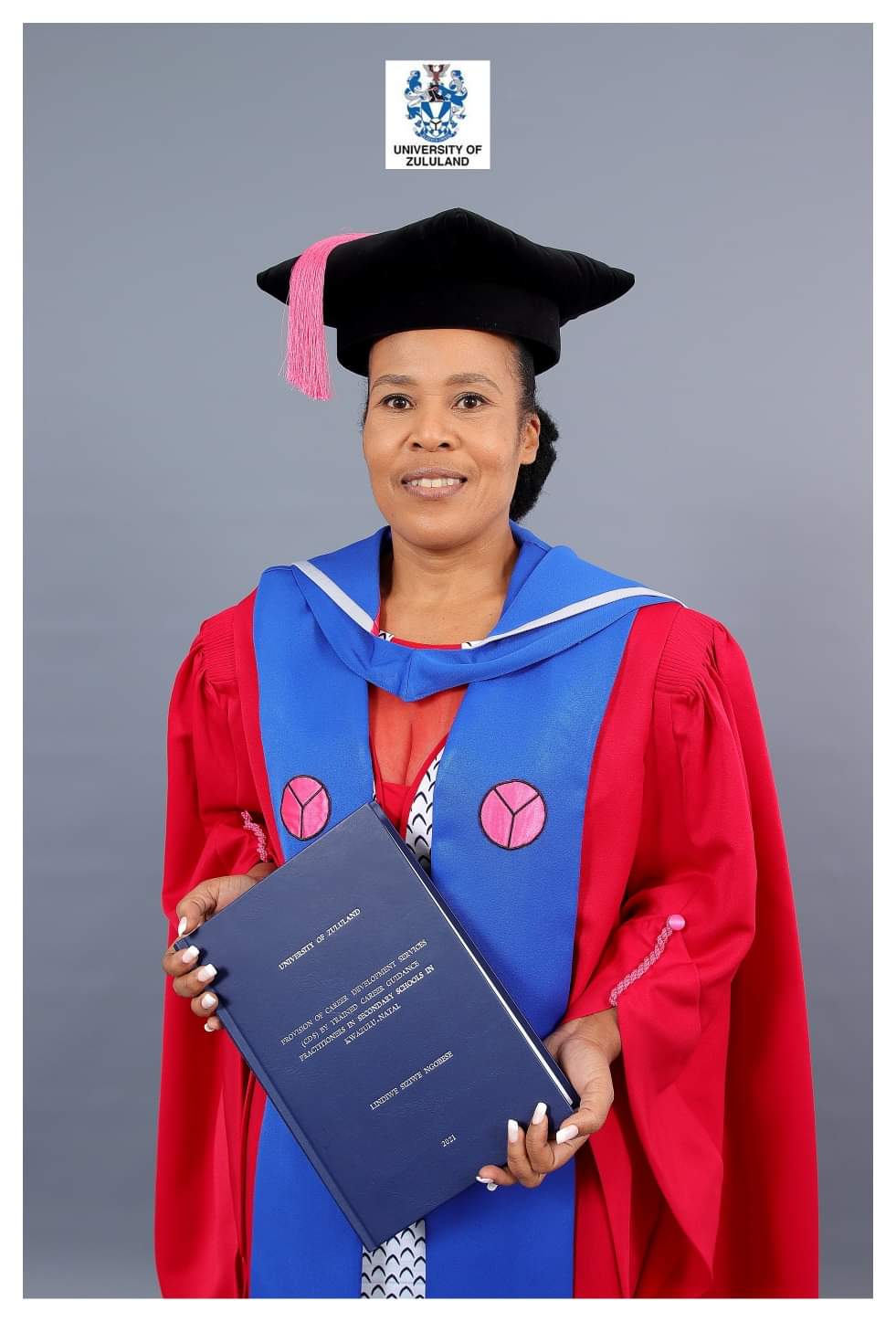 Dr Lindiwe Ngobese was born in Msinga and raised by her mother who was a teacher. On passing matric, Dr Ngobese enrolled to train as a teacher at Indumiso College of Education in 1990. Even though teaching was not her first choice, her love for children made that career choice somewhat bearable. In 2008, Dr Ngobese was appointed as an education specialist in the Department of Education, responsible for guidance and counselling. Working as an education specialist, Dr Ngobese felt the need to advance her knowledge and skills in guidance and counselling and obtained a degree in education cum laude. This achievement spurred her to register for postgraduate studies in her chosen field of Inclusive Education.
In 2016, Dr Ngobese had her first interaction with the University of Zululand when she enrolled for a master's degree and from what she says, it didn't start of well and had lots of doubts about her new "academic home".  This feeling of scepticism was to change dramatically when she began to work with her supervisors Professors Mabusela and Nzima. Who according to her were extremely supportive and she attributes this support for enabling her to obtain the degree first class. This achievement encouraged her to study for a doctoral degree in her chosen field of specialisation and this degree was conferred on her during this year's graduation ceremonies?
Dr Ngobese speaks lovingly of her alma mater and says she only has praise for the support she received from UNIZULU.