Buti Manamela Gives UNIZULU BEd Graduates Salient Advice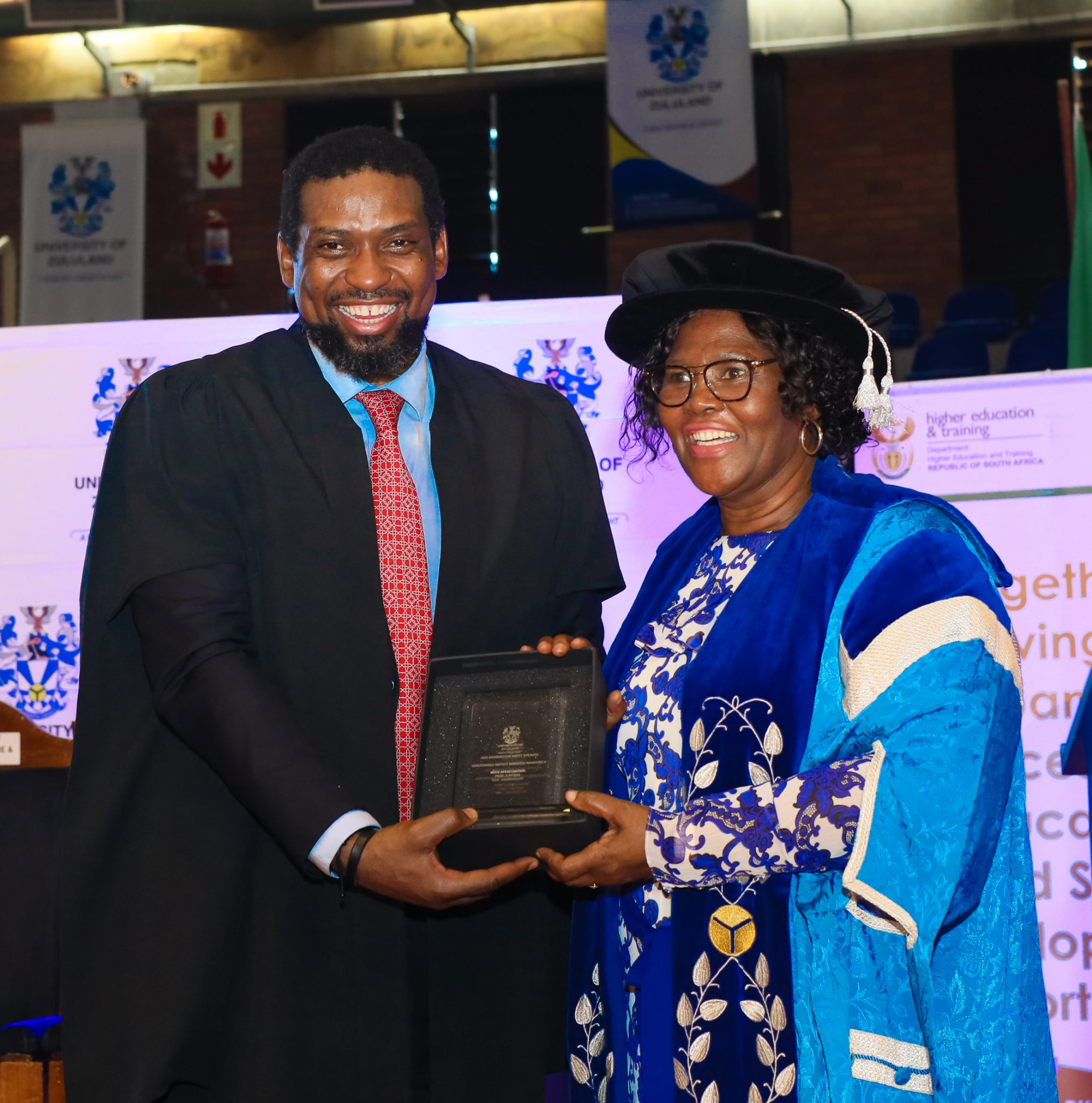 Newly qualified educators, whose degrees were conferred during the recent 2023 University of Zululand (UNIZULU) graduation ceremonies, were urged to become ardent professionals who perpetually seek innovative teaching methods and go beyond the call of duty.
Imploring the graduates was Honourable Buti Manamela, Deputy Minister of Higher Education, Science and Innovation, who was a guest speaker during the Faculty of Education's second graduation session.
Manamela encouraged the teachers to emulate the late Nokutela Dube, one of the pioneers in the struggle to liberate the black child through education. Dube founded Ohlange High School in 1901.
"Founding a school today may be one of the simplest acts one can achieve. But in 1901, being black, and being a woman, was no small hurdle. But with dedication and commitment she pushed ahead with her dream of educating the black child. She gave her life into this trade when she did not need to, but because she realised the transformative power and value of knowledge, and that it remained the one thing you can share without losing it, and possibly gaining more of it. Nokutela Dube's name should be on the lips of many of you as you join her and million others who have responded to the calling," Manamela told the graduates.
He stressed that teaching is an essential profession which requires those who have heeded the call to understand the mammoth tasks and responsibilities it comes with. In the same way that the graduates were imparted knowledge, shaped to see the world and motivated to stay on course when faced with insurmountable difficulties by their lecturers, Manamela now asked them to assume their positions as soldiers in classrooms.
"I want you to be a better type of a teacher. The one who understands the children that they teach, their weaknesses and their strengths, what their family background is and who their parents are (if they have any), whether they do have a meal before they come to schools. Are they being bullied at home or at school which may affect their studies, can they hear or see, and if not is there a way in which we can help them so that this does not affect their studies? You need to contribute into revolutionising teaching," he said.
Touching on the issue of pedagogy, Manamela called for a new and exciting way of teaching mathematics, history, languages, science, art and technology. He challenged the current cohort of teachers to "redefine teaching and learning as we know it" by possibly incorporating new technologies.
Finally, Manamela reminded the graduates of the essence of giving back to the community. Although fees have fallen, in the sense that graduates no longer have to pay back the money they were funded by NSFAS, Manamela said this education was not free.
"I am here to ask you to pay it forward. I am not only asking the students of oNgoye. I am asking students across the country who are part of a privileged few – 1,2 million this year and costing the national fiscus an investment of more than R49 billion – to consider paying it forward even though the state does not expect you to. Go and contribute in eradicating illiteracy in your communities," he said.
Volunteering in an early childhood development centre for a year, filling in a gap at a school that has a vacancy but unfunded posts or teaching the disabled, the poor and destitute are some of the suggestions Manamela shared regarding the latter.
-Naledi Hlefane
Caption
Following his moving address on the essence of the teaching profession at UNIZULU's fourth graduation session for 2023, Buti Manamela, Deputy Minister of Higher Education, Science and Innovation, received a special gift from the institution. The token of appreciation was handed over by Professor Xoliswa Mtose, UNIZULU Vice-Chancellor.
Picture: James Thwala