Bringing Indigenous Foods to the Fore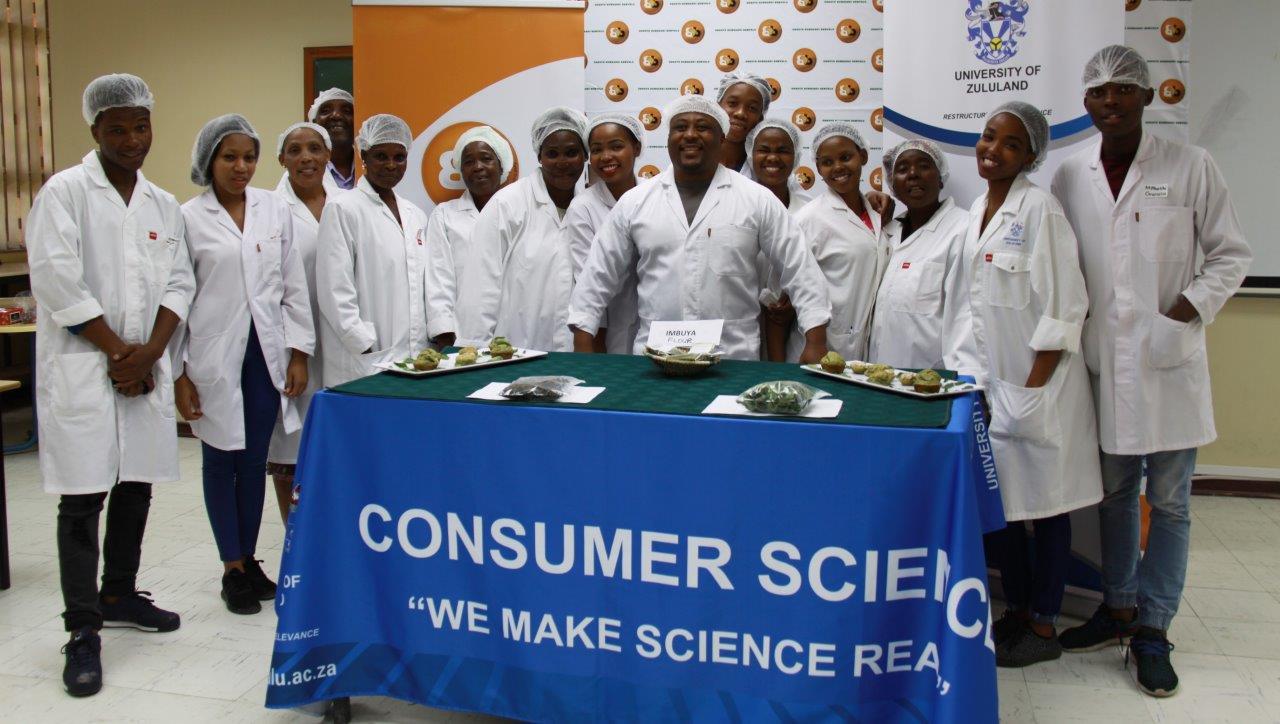 The Department of Consumer Science at the University of Zululand recently held a first of its kind workshop on Food Safety and Quality Assurance in Post-Harvest Processing of Amaranthus (imbuya).
Also attended by community members as well as students, the highlight of the event was the creation of a shelf stable, nutritious, intermediary marketable Amaranthus product. Imbuya leaf powder was used to produce a variety of value-added bakery and desert products.
The Amaranthus plant is a spinach-like vegetable normally eaten as a leafy vegetable. The vegetable grows in the wild in certain parts of the country.
The Consumer Sciences Department is currently conducting research on a number of products made from indigenous foods.
"Food safety is a public health priority and an essential step to achieving food security, fostering economic development and improve livelihoods," said Thembi Kheswa, a Lecturer in the Consumer Science Department. "There is a need to strengthen capacity of local producers to meet such standard requirements in terms of the safety and quality of traditional crops and processed foods," said Kheswa.
Students attending the workshop said they learnt a lot from the event, such as the fact that imbuya can also be used for baking as well in the creation of desserts.
Thobile Ntuli, a community member echoed the students' sentiments, saying, "We learnt that there is so much that you can do with imbuya. We've known the plant for ages but we didn't know just how much you can do with it. Children especially don't like imbuya but if you put it in biscuits, they can get its nutrient from there without even knowing about it," said Ntuli.
– Precious Shamase
Pictured: Some of the tasty treats created from the imbuya (amaranthus) indigenous plant.