UNIZULU receive a NRF Excelleration Award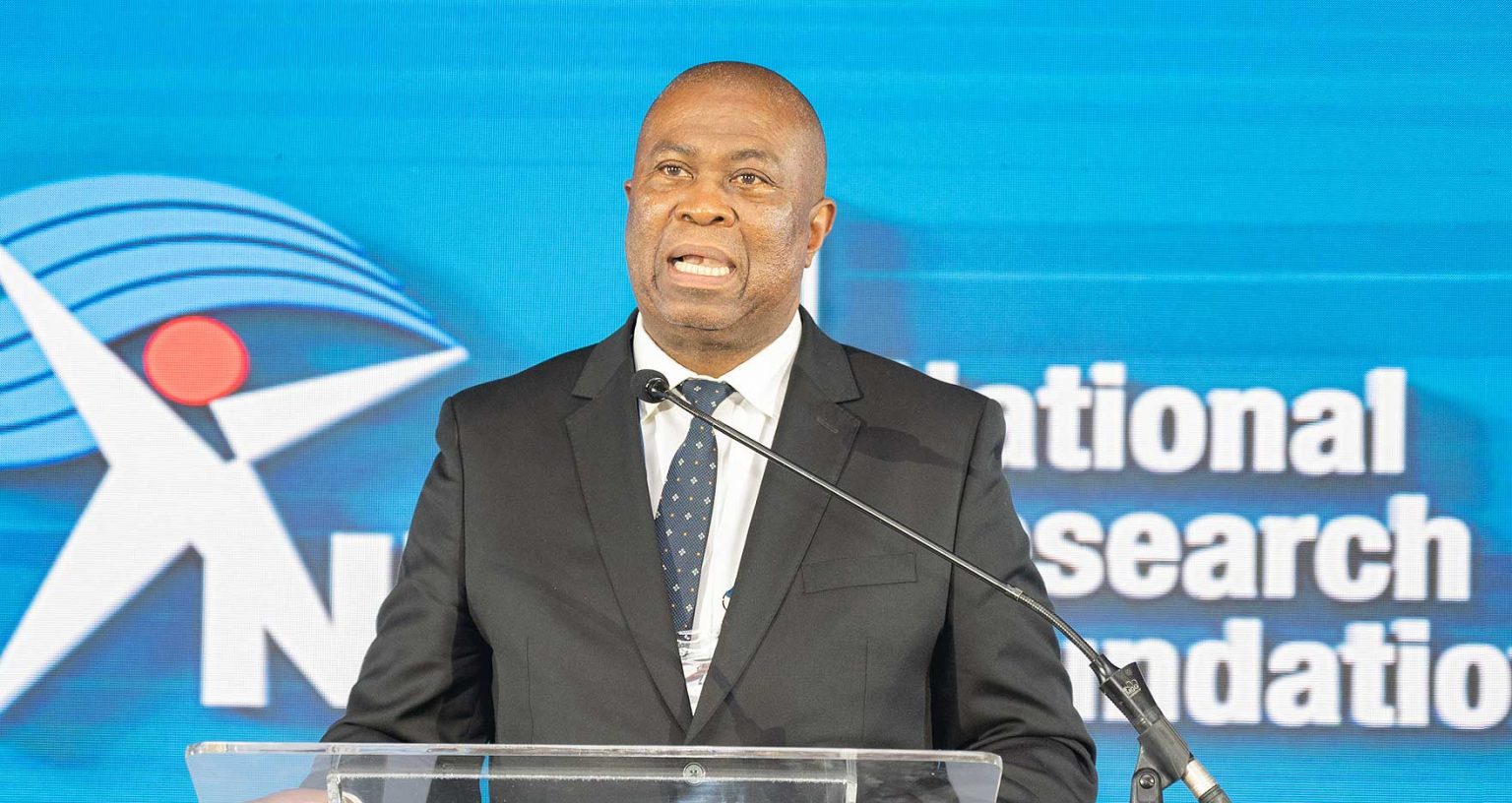 The 2023 National Research Foundation (NRF) Awards chose some of the country's high-achieving researchers and scientists at a prominent ceremonial held in Durban, KwaZulu-Natal. This year, the awards were held under the theme Celebrating 20 years of the SKA Project in South Africa. University of Zululand won the NRF Excelleration Award for SA Research Institutions.
The annual NRF Awards recognise outstanding achievements made by individuals and teams whose excellence has significantly advanced science for the benefit of society. Their internationally competitive work is assessed for, among other things, the contribution to the field of study focusing on quality and impact. One of the objectives of the awards is to encourage the continued culture of advancing South Africa's scientific knowledge and technological innovation by rewarding those that make use of research for the advancement and betterment of humanity.
In his keynote address, Minister of Higher Education, Science and Innovation, Dr Blade Nzimande, paid homage to local scientists for the strides they have made in recent years, emphasising their remarkable work for both South Africa and the globe during the fight against COVID-19. He also paid homage to the NRF for its impact in the transformation of South Africa's academic landscape.
NRF CEO, Dr Fulufhelo Nelwamondo, in his closing address, said, "To all the 2023 NRF Awards recipients, the reason we gather here is to recognise you for the work that you have been doing. But there's more to that, we're encouraging you to do more. We're expecting much more from you because that's the only that we can use science to change lives. It is very important for the NRF to continue recognising and acknowledging the contributions made by our country's scientific cohort, our researchers and the institutions who have committed themselves to expanding the frontiers of our knowledge to create a better and a more sustainable future for all members of our society."
The Director: Research and Innovation, Professor Bryon Brown said "We are delighted to have been the recipient of the NRF 'Excelleration' Award for 2023. As you are aware, this Award acknowledges a university for being the most improved institution in research performance in last couple years in the country, based on specific indicators defined by the NRF. The award is a public acknowledgement that UNIZULU has been doing well in research productivity, and it confirms that we are on the right trajectory as we pursue the vision of being an African university. It's a wonderful motivation for all the hardworking and dedicated researchers and innovators at UNIZULU."
This article first appeared on – : 2023 NRF Awards Honour and Celebrate South Africa's Top Researchers and Scientists – National Research Foundation