UNIZULU exhibit programmes to potential students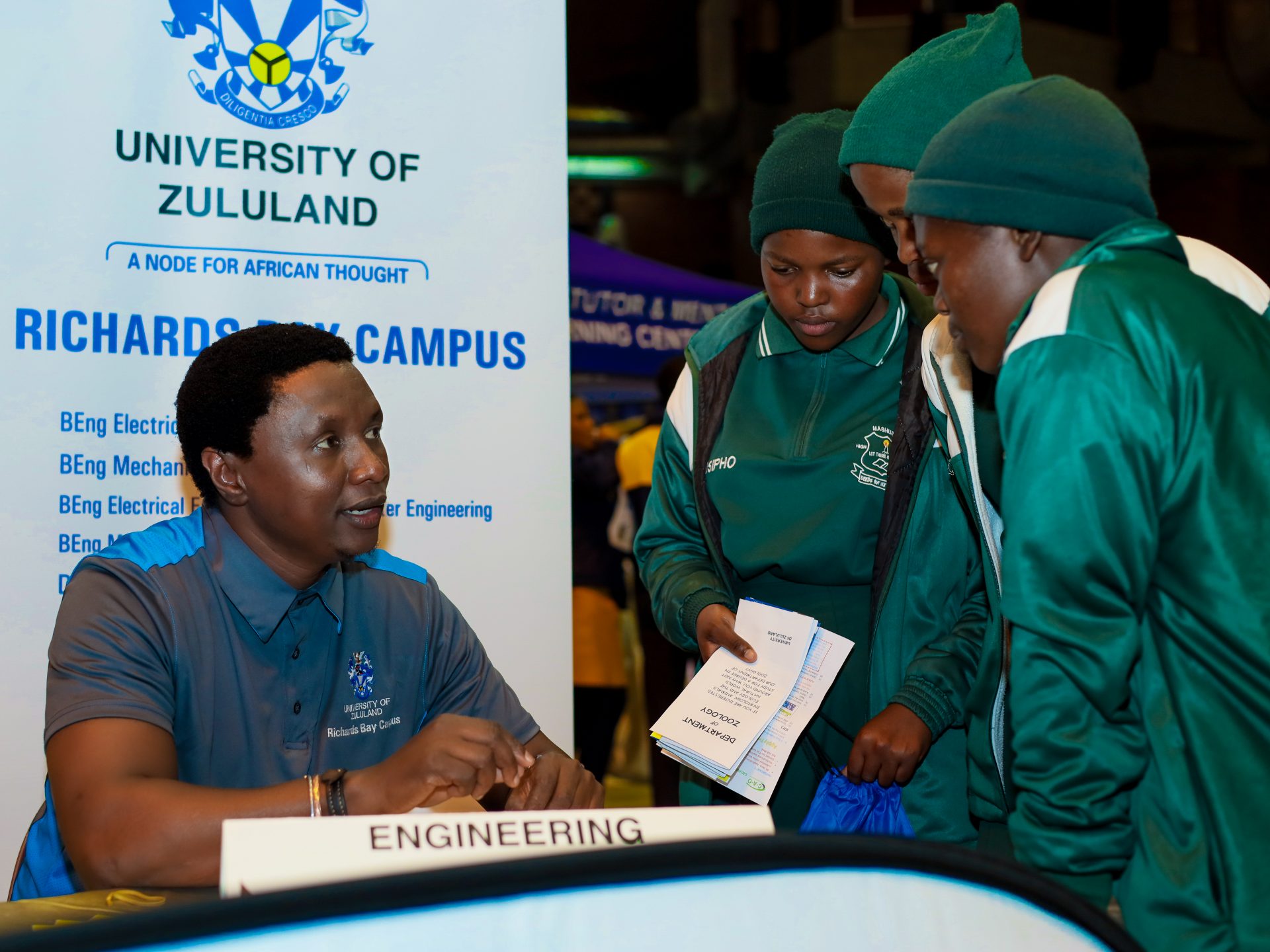 The University of Zululand (UNIZULU) recently hosted a two-day annual Open Days. It was truly a memorable day that will be on the learner's lips for months to come. This platform is a fantastic way to gather information about the university, the different faculties as well as what student life looks like at the campus. Every year, the University offers prospective students an "insider view" on what they can expect when they study at UNIZULU.
Open Day takes the form of a large exhibition with stalls from all departments and faculties at the university showing what they have to offer. It offers an opportunity to learners, prospective students, and educators to get greater clarity about study options and career choices at this comprehensive university. Visitors to UNIZULU Open Day experienced interaction with lecturers and staff from all four faculties, as well as staff from our various student support services.
The opportunity to get information about the different academic programmes and what they involve is vital to making the best study choices.
The second day kicked off with a bang when the Dean of students Doctor Tebogo Ncokazi officially welcomed the potential students. In his welcome address, he said," A special welcome to those who are setting foot on our campus for the first time. Deciding where to go in furthering your studies is a big decision. There are many reasons that can make you to choose the university of Zululand as a place of your intellectual nurturing and growth. We pride ourselves as an institution of advancing the noble initiative of introducing the concept that exposes our students to think in an African way hence our motto A node for African thought, "said Dr Ncokazi
One of the educators, who is also a UNIZULU alumni, Bongiwe Nduli from Qantayi High School in Port Dunford thanked the university for arranging such an event for the learners. She said that she liked how the advised about the points system." I liked the emphasis on the fact that they need to aim high and do well in all their subjects so that they get better marks in terms of their points." Explained Nduli. She was privileged to have studied at this very institution, studied BCom MIS here and said that UNIZULU is her alma matar. She also has a lot of students that she taught that are now studying here at UNIZULU.
Her submission was that in the future, that the university organises this starting from grade 9 learners because the information shared here is so valuable at it will carry more weight if the learners get such info much earlier in their schooling career.
Keegan Moodley , a learner from Richard's Bay Secondary said that he learnt a lot on this platform it is essential that learners who are intending to study next year attend Open Days to ensure they make an informed study choice, but more than that, they need to go with a plan in hand to check to understand what their likely experience at tertiary level.