Sustainable Information for Education and Development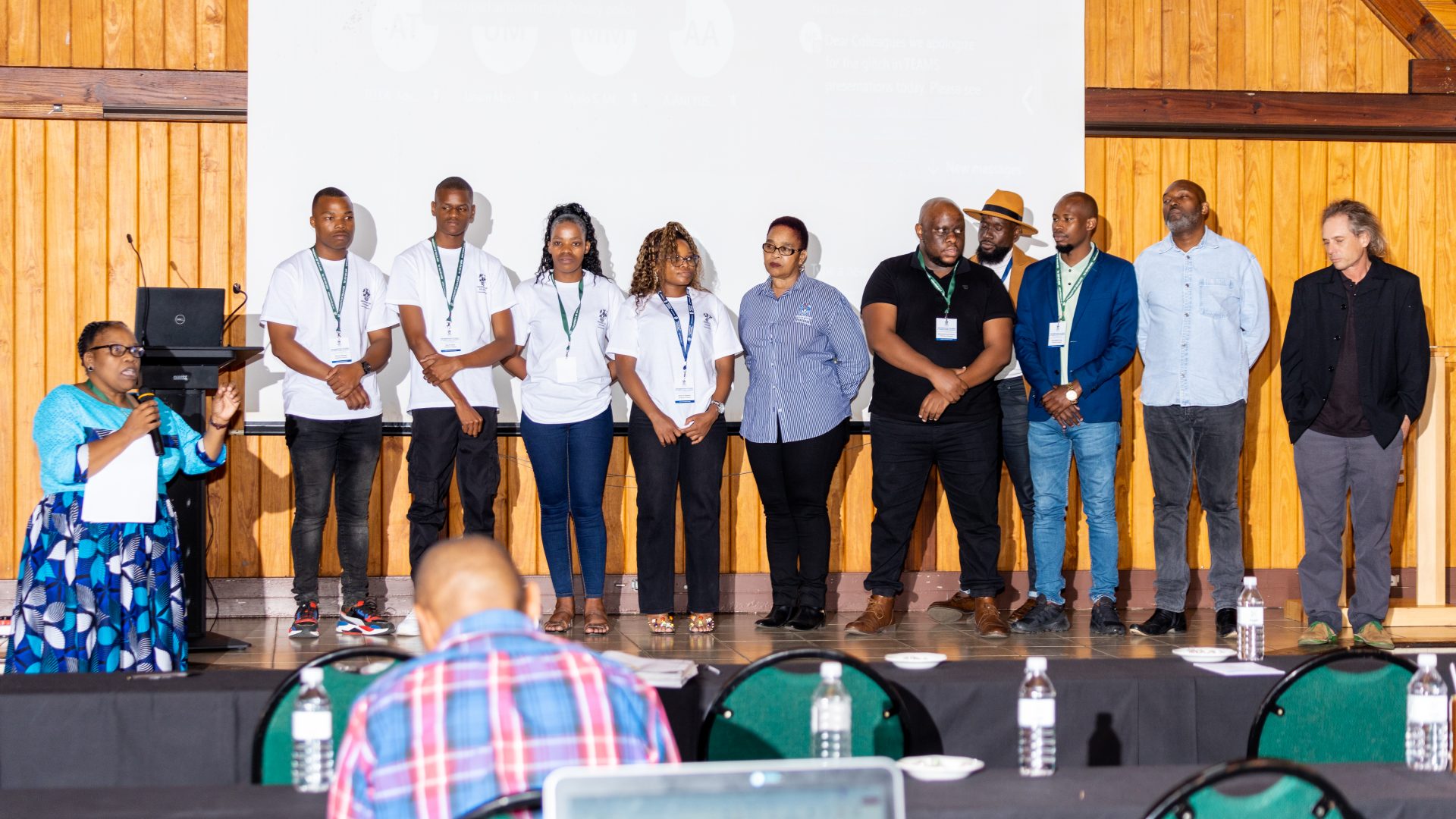 The most dynamic minds in the Department of information Studies convened at the Imvubu Lodge in Richards Bay from the 5 to 7 September 2023 for an unparalleled three days conference of compelling presentations. These intellectual deliberations were the commemoration of the 23rd Annual Information Studies conference.
The conference offered a podium to serve as a dynamic platform for scholars, researchers, practitioners, and students to assemble and engage in a vibrant dialogue surrounding the critical role of information in fostering sustainable education and development. The conference aimed to facilitate the exchange of ideas, insights, and best practices that can drive positive change in societies.
Themed "Sustainable Information for Education and Development" the conference saw nine universities represented in the conference who come from five different countries . There were three keynotes, three guest speakers, twenty-eight main papers & fourteen student papers.
The acting Deputy Dean: Research, Innovation and Internationalization in the Faculty of Humanities and Social Sciences Professor Kevin Naidoo officially opened the gathering and welcomed all the attendees.
The head of Department of Information Studies, Professor Velile Jiyane said that they have high hopes for this conference are anticipating that it will be a source of inspiration, collaboration, and enlightenment for all participants. "We expect that by the end of our deliberations, we will gain fresh perspectives on the theme of sustainable information for education and development. This year's conference is a testament to the enduring commitment of the information studies community to advance our understanding of information science, technology, and their profound impact on education and development "said prof Jiyane.
Nokuthula Musa, Executive Director: Core Programmes in the National Library of South Africa(NLSA) was one of the keynote speakers . she shared insights on the role of South African libraries in Sustainable community development. It looked at the South African development context including the triple challenge of development, namely inequality, poverty, and unemployment. She touched on the energy crisis as some of the issues that are affecting community development. She outlined the background of sustainable development front Brundtland Commission definition to the United Nations Agenda 2030, the role of IFLA in influencing the development agenda. The presentation covered the South African government development approach, the role of SA libraries, examples of work done by the public libraries across South Africa. The presentation highlighted the challenges that limit actualization of SDGs by libraries and the lack of reporting." I recommend that libraries must integrate SDGs in their planning and share their SDG stories to advocate for the role of libraries in sustainable community development." Suggested Musa.
The attendees said that they are leaving the conference equipped with insights, inspirations, and potent connections to propel their expertise to a higher level. Nkosingiphile Zungu the thanked everyone for attending and participating in the discussions.