MBALI Attendees Discuss Possibilities, Priorities and Partnerships Towards Africa's Rise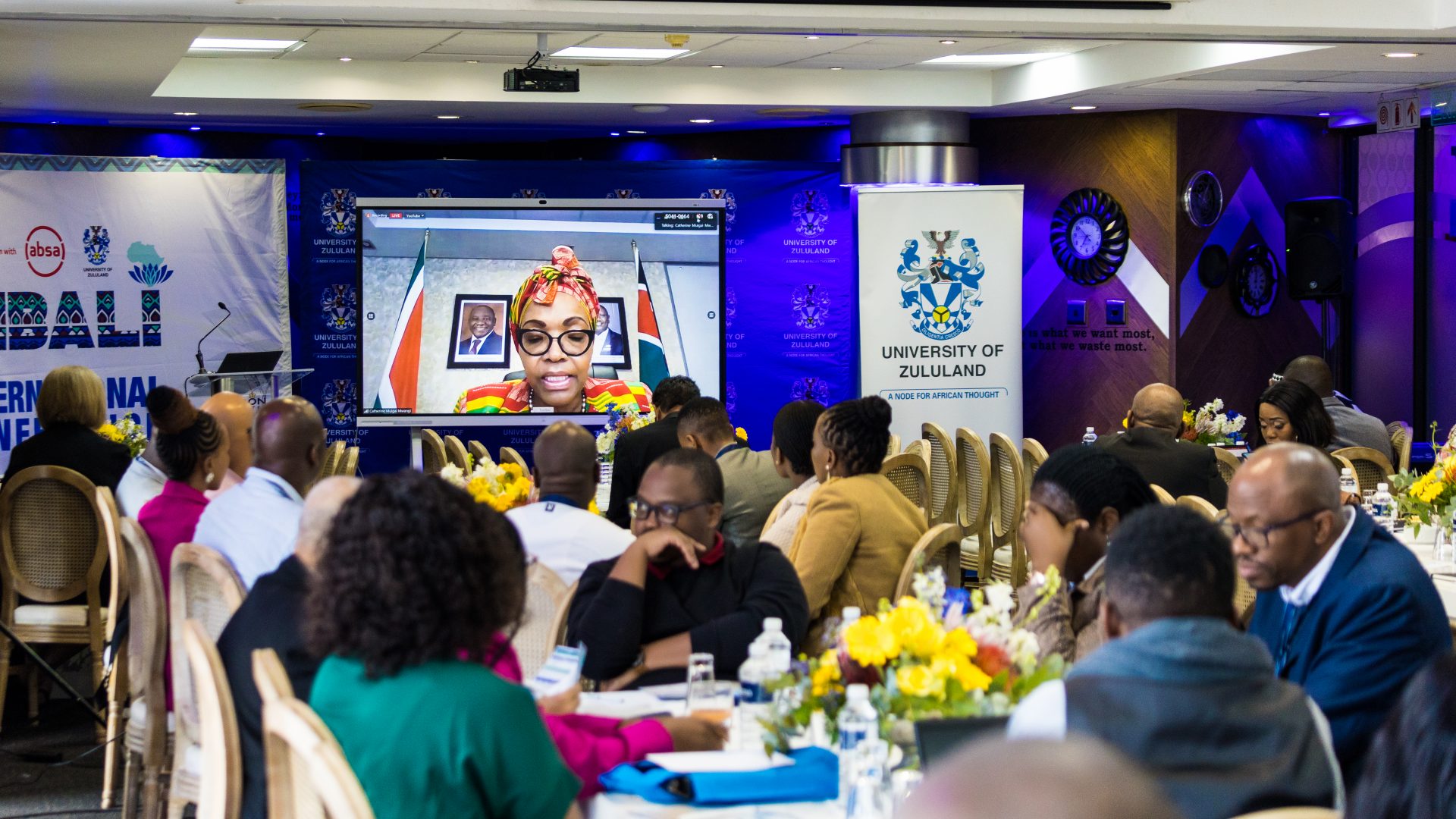 The much-loved and impactful Management, Business, Administration and Legal Initiatives (MBALI) Conference, which is synonymous with academic excellence and scholarship, commenced on Wednesday, 16 August 2023 at the Bon Hotel Waterfront in Richards Bay.
MBALI is the brainchild of the University of Zululand's (UNIZULU) Faculty of Commerce, Administration and Law (FCAL). It unites scholars together with government, business and legal experts from various parts of Africa and the world to deliberate on topical issues while also providing a platform for research presentations and discussions.
This year, the three-day conference proceedings are taking place under the theme "Africa Rising: Possibilities, Priorities and Partnerships". This, according to FCAL Dean Professor Lorraine Greyling, borrows from the newly launched UNIZULU strategic vision which aims to position the institution as a node for African thought. For Dr Tholaine Matadi, a lecturer in FCAL's Department of Law, the theme is indicative of the fact that African intellectual consciousness has finally become a reality. "It is evidenced by trends such as decolonisation, indigenisation, Africanisation, African identity, you name it," she said.
To reflect on the theme, Kenyan Ambassador, Her Excellency Catherine Muigai, was invited to deliver a keynote address. She began her talk by drawing the audience's attention to the strides the continent has made amid the challenges posed by climate change, the Covid-19 pandemic as well as the Russia-Ukraine war. She counted among the achievements the ascendance and popularity of African produced films and Afrobeats music.
"This continent, often dubbed dark and corrupt, has many opportunities. The continent's greatest resource is its people," Muigai highlighted, adding that the youthfulness of Africa makes it an ideal place for investments. She also mentioned that the continent's extraordinary natural resources could contribute to the green economy, if exploited positively. From her observation, Africa consists of smallholder farmers which contribute to just over 20% of the GDP, therefore if funds and support could be channeled to this industry, the farmers' contribution could be tripled.
Another critical area said to be requiring improvement was ICT. Muigai stressed that Africa should go beyond connectivity to developing its own ICT products and challenged universities to prioritise ICT in order to have homegrown ICT solutions.
Her Excellency concluded by saying: "Those of us who still believe in the continent must step forth with solutions."
With MBALI being a gathering of the "brightest minds", Prof Greyling said she was confident that the unique knowledge that would be shared throughout the parallel sessions of the conference would profit the country, continent, and the world at large.
Caption
Her Excellency Catherine Muigai, a Kenyan Ambassador, sharing her thoughts on the 2023 MBALI conference theme, "Africa Rising: Possibilities, Priorities and Partnerships".
Picture: James Thwala