Health and Wellness Issues Take Centre Stage at LGBTQIA+ Seminar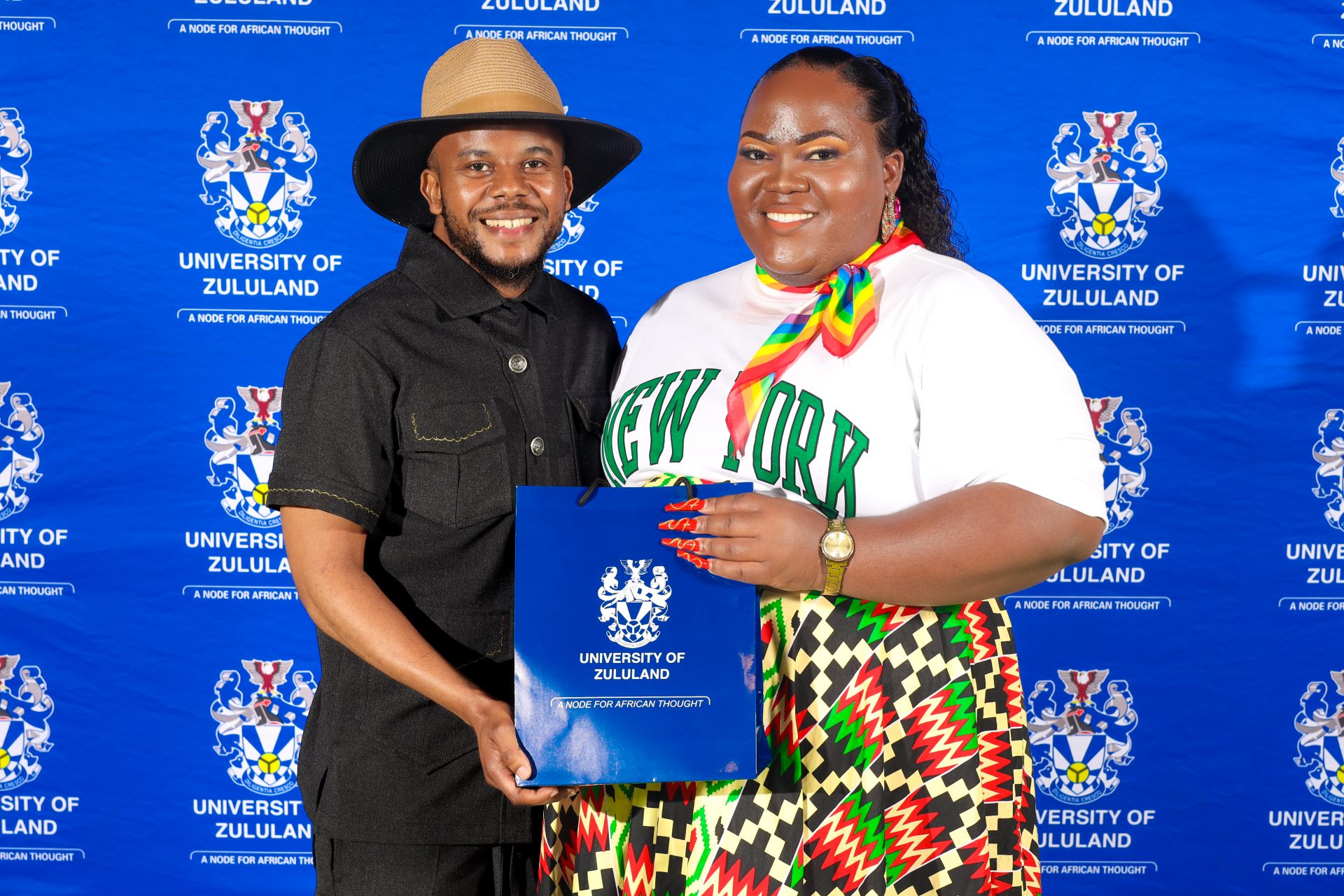 The University of Zululand's (UNIZULU) Transformation and Social Inclusion Office recently hosted an educative seminar concerning the health and wellness of the LGBTQIA+ community within the institution.
This event took place at the King Bhekuzulu Hall in KwaDlangezwa Campus.
Menzi Bhengu, who manages the UNIZULU Transformation and Social Inclusion Office, highlighted in his opening remarks that, with this event, the University management "seeks to create inclusivity and promote transformation around campus for the LGBTQIA+ community".
The key speaker for the day was Nomalizwi Mhlongo, an openly transwoman who is an educator, public speaker and advocate for the rights of the LGBTQIA+ community. Her address delved more on the topics of family acceptance and education, self-acceptance, and living one's truth -but without infringing on the rights of others.
"When you do not love yourself or do not understand your identity, you will go around looking for who you are," she emphasised.
Mhlongo further spoke about the importance of leading a healthy lifestyle and making the right lifestyle choices by not going to places where they might be exposed to harm. Continuing, she told the students to know their HIV status.
"You need to live your truth and in a community be a community member. Take care of your mental health," she said.
The programme also included two other guests from KZN Legislature and Mpilonhle. The Mpilonhle representative informed the attendees about the organisation's health services for the LGBTQIA+ community while the KZN Legislature delegate encouraged the students to hold their heads up high and stuck together as a community.
Caption
Nomalizwi Mhlongo, the guest speaker, receives a token of appreciation from Menzi Bhengu, the manager of the UNIZULU Transformation and Social Inclusion Office.
Picture: Samkele Sokhela