UNIZULU hosts international workshop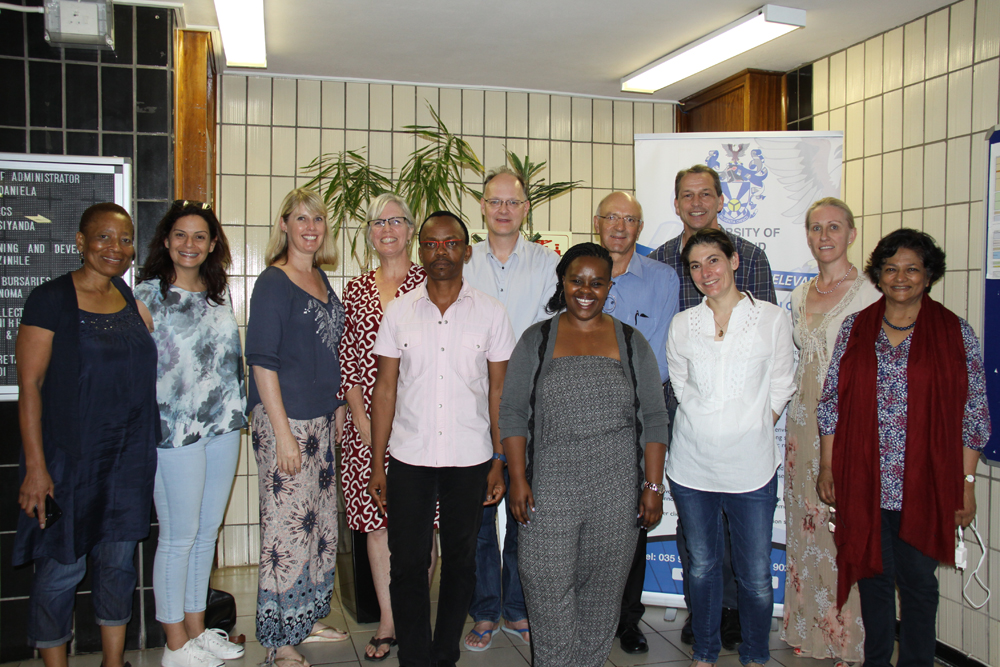 The University of Zululand recently hosted an international workshop which aims to combine expertise for practical mechanisms to enhance the postgraduate environment in higher education spaces.
Titled the "Enhancing the Postgraduate Environment (EPE)" project, this is a collaborative initiative between UNIZULU and 11 other universities. Six of the universities which are part of the project are from the EU countries, while the other six are South African institutions.
The EU partners are: African Studies Centre Leiden (the Netherlands), Vrije Universiteit (Amsterdam), Bogaziçi Universitesi (Turkey), Ruhr-Universität Bochum (Germany), University of Edinburgh (UK), and Erasmus Universiteit Rotterdam (the Netherlands).
The South African universities are Rhodes University, University of Fort Hare, University of KwaZulu-Natal, Stellenbosch University, the University of the Western Cape and the University of Zululand. The workshop by the EU Mundus EPE was held from of March 22 to 24, at the KwaDlangezwa Campus.
At the workshop, UNIZULU was represented by the DVC: Research and Innovation Professor Gideon De Wet, the Director for Research and Innovation, Professor Nhlanhla Mlitwa as well as faculty and Post Doc representatives.
The EPE collaboration agreed to facilitate a conducive postgraduate environment, by developing various materials and resources to support postgraduate students, supervisors and Post Doc fellows in partnering institutions and beyond.
"Materials, ranging from short videos on how to navigate a research journey; guidelines
on proposal development; tools on data analysis; ideas on supervision models; insight on collaborative research; guidelines on writing for publications; tips on how to fund your research, and many other on-demand solutions were identified. Participants were drawn and partnered across institutions to strengthen experience during the development process".
The University of Zululand has signed several collaborative projects with a number of international and national universities in the recent past.