UNIZULU'S 67 minutes: honouring Madiba's legacy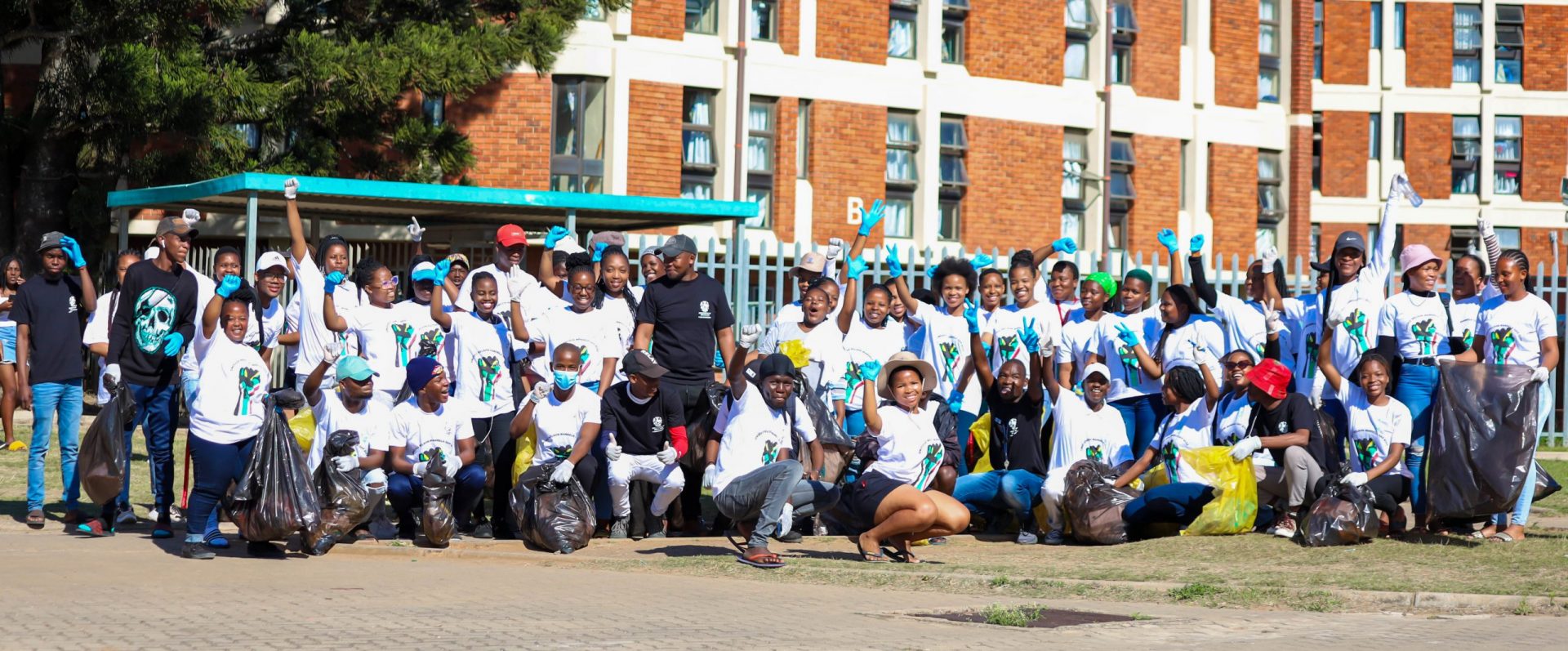 Mandela Day calls on all citizens around the globe to make the world a little better. Each year on 18 July, citizens are urged to dedicate 67 minutes to making positive societal changes in their spheres of contact. Taking it a step further, the Nelson Mandela Foundation makes another call to make every day a Mandela Day, as a way of celebrating the life and legacy of Madiba in a sustainable way that will create lasting change.
University of Zululand (UNIZULU) staff and students celebrated Mandela Day on and off campus this year. The first leg entailed Student Services Department (SSD) and Student Representative Council (SRC) visiting local high schools to help matric learners with applying for university admission. The second segment was the Mandela Memorial Lecture which was delivered at UNIZULU's Gcabashe Chapel by guest speaker Dr Thandeka Ellenson, Chief Executive Officer of the Moses Kotane Institute.
Dr Ellenson delivered a compelling talk, unpacking issues around the theme. These included that South Africa remains the most unequal country in the world, with gender-based violence (GBV) being the main barrier to building social cohesion. She further touched on economic issues, urging attendees to refuse to be consumers, but instead develop the habit of becoming creators and entrepreneurs. Students were encouraged to find meaning and talents in their lives. "The South African country suffers from inequality because we as South Africans are swimming in the legacy of colonialism, therefore we are unequal," Dr Ellenson said.
She alluded to how undesirable gender-based violence is in our society, saying: "If you harm another person because of their gender and sexual orientation, that is gender violence. If you touch your girlfriend and she does not want to be touched, that this is gender violence. If you call your boyfriend names and ask for money even though you are both students, that is gender violence."

In addition, she pointed out that South Africa claims to have freedom, while this is not the case; the majority is swimming in poverty and depend on SASSA grants. "73% of whites have medical aid, 52% of Indians have medical aid and only 10% of Africans have medical aid. This is a huge inequality," Dr Ellenson reckoned.
Supporting the latter, Gcina Nhleko, the director of the Communications and Marketing Division said, "South Africa is one of those countries where there is inequality compared to our neighbouring countries. Despite our very robust and progressive constitution, it is questionable how a country that has created such a masterpiece can be one of the countries that lags behind in terms of inequality, violence against women and poverty."
Nkosiyapha Siyanda Dumisa, President of UNIZULU SRC, described Mandela Day as a day to give back to the community or to do something good for others around you in 67 minutes. He appealed to men to protect women and children at all costs, as they need protection from other abusive men.
Ndumiso 'Mahlase' Sibisi, the Secretary General of UNIZULU SRC, said that Madiba's teachings are still relevant today. According to him, the youth should "strive to help more often and do good to our society" as this would help changes many innocent lives.

Sibisi's stance correlates with one of Madiba's famous words which state that "what matters in life is not just the fact that we have lived. It is the difference we have made in the lives of others that will determine the meaning of the life we live".
– Mbuyiselo Mlaba